Ben Chapman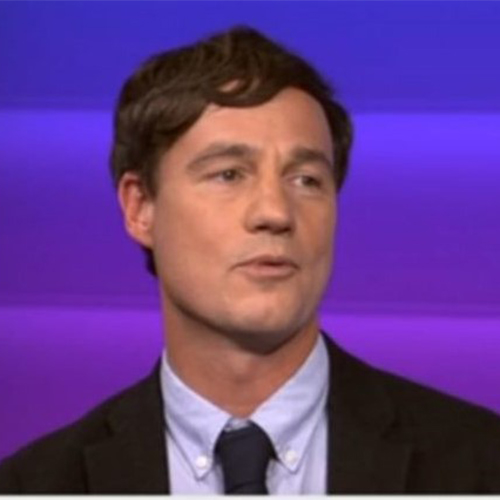 Ben Chapman covers criminal justice for The Wall Street Journal in New York. Previously, he reported on education for the New York Daily News and wrote about travel for the Washington Post. Find him on Twitter: @chapmanreports
Cynthia Lum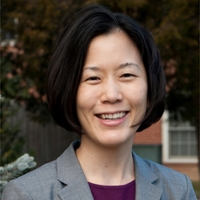 Cynthia Lum is Professor of Criminology, Law and Society and Director of the Center for Evidence-Based Crime Policy at George Mason University. She researches primarily in the areas of policing, evidence-based crime policy, crime prevention, technology, and translational criminology. Professor Lum is an appointed member of the Committee on Law and Justice (CLAJ) for the National Academies of Sciences (NAS), and has also served on the NAS's Committee on Proactive Policing as well as its Standing Committee on Traffic Law Enforcement. She is an inaugural member of the Council on Criminal Justice, a Board Director for the National Police Foundation, a member of the Research Advisory Committee of the International Association of Chiefs of Police, and has served numerous elected and appointed positions within the American Society of Criminology. She is the founding editor of Translational Criminology Magazine and is the Editor in Chief of Criminology & Public Policy. Her recent book, written with Christopher Koper, is Evidence-Based Policing: Translating Research Into Practice (Oxford University Press). Professor Lum is a former police officer and detective.
Daniel Nagin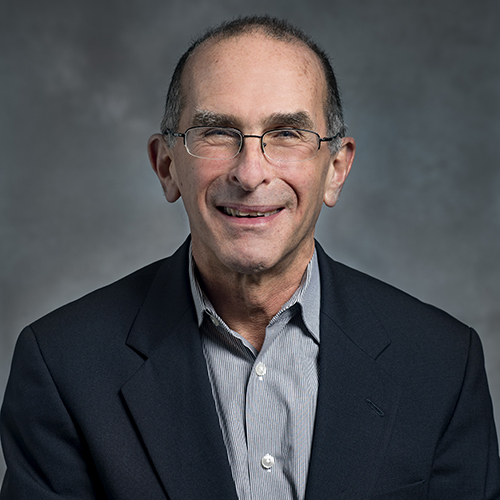 Daniel S. Nagin is Teresa and H. John Heinz III University Professor of Public Policy and Statistics atHeinz College, Carnegie Mellon University. He is an elected Fellow of the American Society of Criminology, American Associationfor the Advancement of Science, and American Academy of Political and Social Science and the recipient of the American Society of Criminology's Edwin H Sutherland Awardin 2006, the Stockholm Prize in Criminologyin 2014, Carnegie Mellon University's Alumni Distinguished Achievement Award in 2015, and the National Academy of Science Award for Scientific Reviewing in 2017. He is also 2021 President-Elect of the American Society of Criminology. His research focuses on the evolution of criminal and antisocialbehaviors over the life course, the deterrent effect of criminal and non-criminal penalties on illegal behaviors, and the development of statistical methods for analyzing longitudinal data. His work has appeared in such diverse outlets as the American Economic Review,American Sociological Review, Journal of the American Statistical Association, American Journal of Sociology, Archives of General Psychiatry, Criminology, Child Development, Demography, Psychological Methodology, Law & Society Review, Crime and Justice Annual Review, Operations Research, and Stanford Law Review. He is also the author of Group-based Modeling of Development (Harvard University Press, 2005) and chaired and co-edited the report of the (US) National Academy of Science's Committee on Deterrence and the Death Penalty.
Lt. Gov. John Fetterman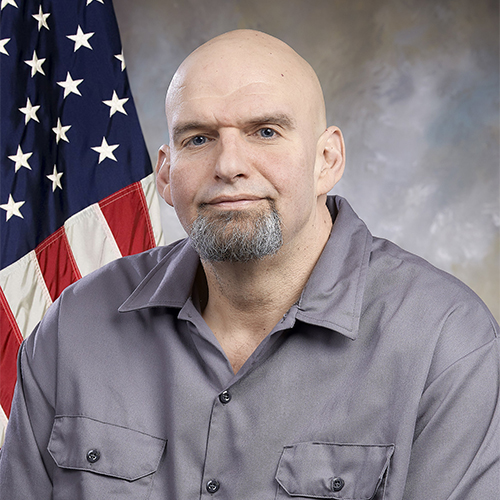 Pennsylvania born and raised, John was born to teenage parents who were just starting out on their own. At the time, his father worked nights to put himself through college. John grew up in York, and later followed in his father's footsteps to Albright College, where he played offensive tackle for the Lions.
At 23, John joined up with Big Brothers/Big Sisters and threw himself into the program, mentoring his 'little' – an 8-year-old boy who had recently lost his father to AIDS and whose mother was also battling the disease. Before she passed away, John promised that he would continue to look out for her son and make sure that he would graduate college. Fifteen years later, John and his 'little' had both held up their ends of the bargain, with his little's graduation from Washington and Jefferson College in Washington, PA.
The disparity between his own life and that of his 'little' motivated John to quit his job and join AmeriCorps, where for two years he served in Pittsburgh's historic Hill District, helping to set up the first computer labs in the neighborhood and teaching GED classes to young mothers and fathers.
He went on to earn a Masters in Public Policy from Harvard's Kennedy School of Government, where he focused on finding solutions in social work, business, and public policy to confront urban challenges and economic inequality.
John then returned to Pennsylvania to start a GED program in the town of Braddock. John saw the beauty, grit, and determination that had been in the community's roots for generations, and focused on turning Braddock, a town facing many obstacles, into a thriving and growing community.
In 2005, encouraged by his students and motivated to do more to address the inequality that was plaguing his community, John ran for mayor. He managed to win the crowded primary by a single vote, and he's been hard at work ever since.
During the last 12 years as mayor, John has worked to build Braddock back from the verge of extinction. He's applied a hands-on approach from AmeriCorps and his service experience to take steps to rebuild his community, bringing creative urban policy solutions to Braddock. He has worked with young people and artists to transform creative spaces downtown, and turned abandoned properties into urban gardens.
John has worked to attract new residents and new jobs, as more than a dozen businesses have relocated into Braddock and the population has stabilized for the first time in decades. He is most gratified, though, by breaking the cycle of violence in his community that culminated with nearly 5 ½ years without the taking of a life.
John is proud of what they've achieved in Braddock, but wanted to do more not only for his community, but for his commonwealth, and has emerged as one of Pennsylvania's leading progressive voices for working people, running on issues like inequality, racial justice, and ending the failed war on drugs. He is honored to have been chosen by the voters of this commonwealth to serve as the 34th lieutenant governor of Pennsylvania. John, his wife Gisele, and their three children Karl, 9, Gracie 7, and August, 4, live in a restored car dealership in Braddock.
Laurie Robinson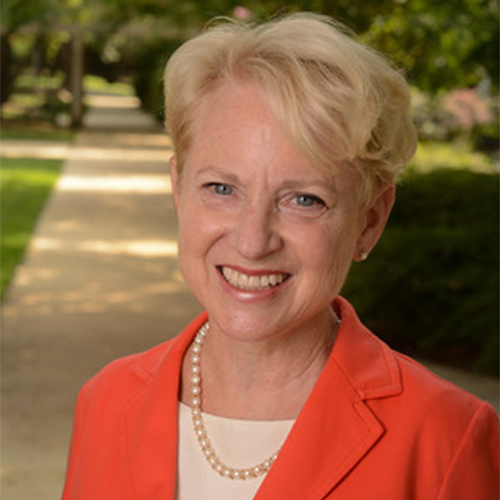 Laurie Robinson, the Clarence J. Robinson Professor of Criminology, Law and Society, came to George Mason University in 2012after more than three decades working on national criminal justice policy. Reflecting that ongoing engagement, she was named by President Obama in 2014 to co-chair the White House Task Force on 21st Century Policing. She currentlychairs the Board of Directors of the Council on Criminal Justice, a national invitationalthink tank created to advance understanding of criminal justice policy choices facing the nation, andsits on the New York City Independent Commission on Criminal Justice and Incarceration Reform (the "Rikers Commission"). Robinson twice served as a Presidentially-appointed and Senate-confirmed Assistant Attorney General for the Justice Department's Office of Justice Programs, DOJ's research, statistics and criminal justice assistance agency. She serves on a number of national boards, including the National Academy of Sciences Committee on Law and Justice.
Leon Ford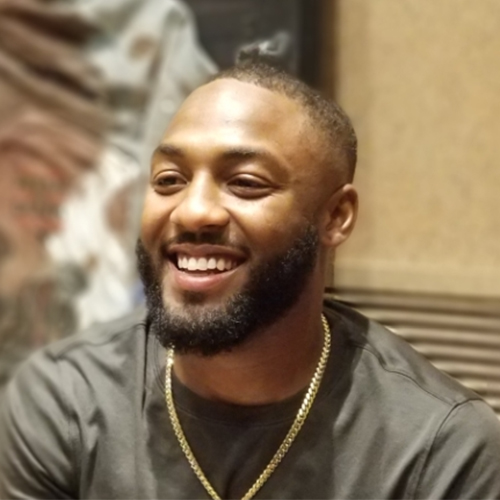 Leon Ford is a living embodiment of the famous quote, "Be the change you wish to see." He is a published author, renowned activist and nationally sought-after motivational speaker. He is a survivor of police brutality, using his story as a tool to positively impact society. Leon Ford is dedicated to triumphing over adversity by embracing the principles of love, compassion, and understanding. In 2017, the Pittsburgh City Paper named Leon Ford Pittsburgher of the Year. In September of 2019, The Root.com named Leon Ford one of the 100 most influential African-Americans in the country.
He is committed to constructively addressing the serious challenges Pittsburgh faces from skyrocketing housing costs, broken police-community relations, elevated levels of lead in our drinking water and other issues challenging our changing city. Leon believes with effective leadership we can restore hope in our neighborhoods, create new economic opportunities for our residents and heal one another to make all of our communities safe, vibrant, prosperous and livable for all residents.
Nick Turner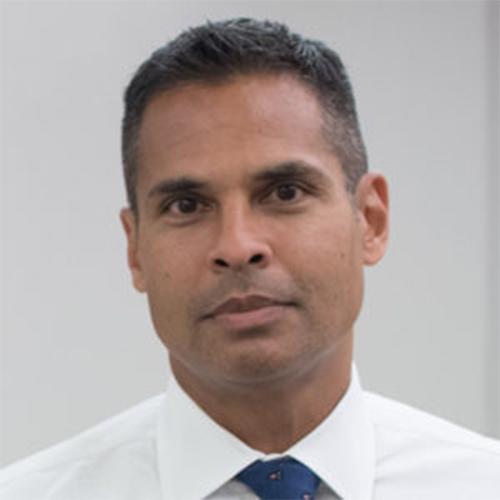 Nicholas Turner joined Vera as its fifth president and director in August, 2013. Under his leadership, Vera is pursuing core priorities of ending the misuse of jails, transforming conditions of confinement, and ensuring that justice systems more effectively serve America's growing minority communities. To that end, Vera is working across the country to reduce jail populations in major cities, shrink the number of people held in solitary confinement, and develop systems to ensure that police are held accountable for building public trust. Vera is also using new tools and leveraging its half-century of experience working on the frontlines of justice to shape public debate at a time when interest in justice is at a new height.
Recent major initiatives include a high-level study tour of the German justice system that was covered by 60 Minutes, a multimedia public engagement campaign exploring the legacy of the 1994 Crime Bill, and a first-of-its-kind interactive data tool that sheds new light on the role jails play in mass incarceration.
Nick previously served at Vera from 1998 to 2007. During his first tenure, he developed ideas for demonstration projects aimed at keeping troubled youth out of the justice system and easing reentry for adult prisoners. He also guided the expansion of Vera's national work, launching and directing Vera's state sentencing and corrections initiative, while supervising Vera's domestic violence projects and the creation of its youth justice program. As vice president and chief program officer, Nick was responsible for the development and launch of the Prosecution and Racial Justice Program and the Commission on Safety and Abuse in America's Prisons.
Prior to re-joining Vera, Nick was a managing director at The Rockefeller Foundation, where he was a member of the foundation's senior leadership team and a co-leader of its global urban efforts. He provided leadership and strategic direction on key initiatives, including transportation policy reform in the U.S. to promote social, economic, and environmental interests, and redevelopment in New Orleans to advance racial and socioeconomic integration.
Earlier in his legal career, Nick was an associate in the litigation department of Paul, Weiss, Rifkind, Wharton & Garrison in New York from 1997 to 1998. He was a judicial clerk for the Honorable Jack. B. Weinstein, Senior United States District Judge in Brooklyn from 1996 to 1997. Before attending Yale Law School, he worked with court-involved, homeless, and troubled youngpeople at Sasha Bruce Youthwork, a Washington, DC youth services organization, from 1989 to 1993.
Nick is author of several op-eds, including "A Home After Prison" (the New York Times), "What We Learned from German Prisons" (with Jeremy Travis, presidentof John Jay College of Criminal Justice, the New York Times), "The Steep Cost of America's High Incarceration Rate" (with Robert Rubin, co-chairman of the Council on Foreign Relations and a former U.S. Treasury secretary, the Wall Street Journal) and "Treating Prisoners with Dignity Can Reduce Crime" (with John Wetzel, secretary of the Pennsylvania Department of Corrections, National Journal's The Next America). He has also published a number of articles on criminal justice, including Politics, Public Service, and Professionalism: Conflicting Themes in the Invention and Evaluation of Community Prosecution (with Chris Stone, 1999) and "The Cost of Avoiding Injustice by Guideline Circumventions," in Federal Sentencing Reporter (with the Honorable Jack B. Weinstein, 1997).
In 2015, Nick joined the advisory council of the My Brother's Keeper Alliance, a new, independent nonprofit aiming to eliminate the gaps in opportunity and achievement for boys and young men of color. He currently serves on the Independent Commission on New York City Criminal Justice and Incarceration Reform and the Advisory Board to New York City's Children's Cabinet. Nick has previously served on the boards of the National Council on Crime and Delinquency, Living Cities, Center for Working Families, and St. Christopher's Inc.
Phillip Atiba Goff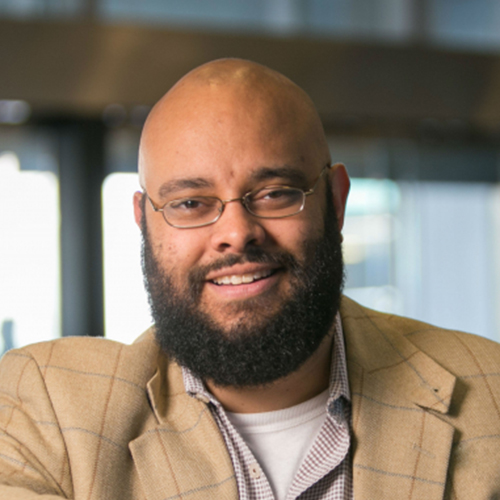 Phillip Atiba Goff is the Co-founder and CEO of the Center for Policing Equity, and a Professor of African-American Studies and Psychology at Yale University. He received his AB from Harvard and PhD in Psychology from Stanford. He quickly became a national leader in the science of racial bias by pioneering scientific experiments that exposed how our minds learn to associate Blackness and crime implicitly—often with deadly consequences.
This research led Dr. Goff to co-found the Center for Policing Equity (CPE), a university research center now supported by the 501(c)(3) Policing Equity organization. Created at UCLA, where Dr. Goff took tenure, the Center grew to be the world's largest research and action think tank on race and policing. CPE also hosts the world's largest collection of police behavioral data in the National Science Foundation-funded National Justice Database.
This database now serves as a tool to reduce burdensome and inequitable policing through scientific analyses. Dr. Goff has won two American Psychological Association early career awards, the Association for Psychological Science Rising Star award, and the National Organization of Black Law Enforcement Executive's Lloyd G. Sealy Award, among many others. He regularly appears on cable news, provides congressional testimony, and was a panelist for President Obama's Task Force on 21st Century Policing.
RaShall M. Brackney, Ph.D.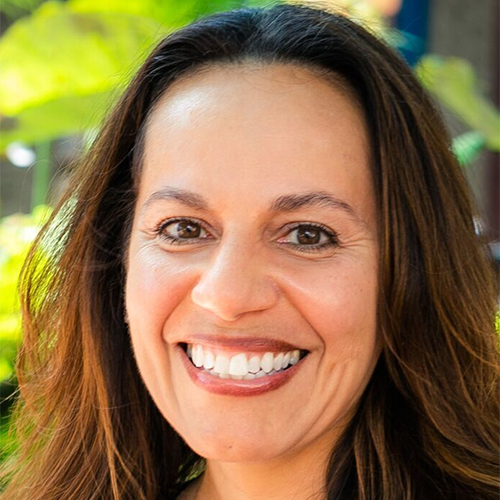 Prior to her appointment as the Chief of Police inCharlottesville, Virginia, Dr. RaShall M. Brackney retired after30-years withPittsburgh Bureau of Police. Additionally, she served as theChief of Police forthe George Washington University.
Dr. Brackney is a recognized expert in the areas of harm reduction, procedural and restorative justice practices, and community-police relations. Additionally, as a result of her work in social and racial justice, Dr. Brackney was granted a fellowship to Carnegie-Mellon University's,Institutefor Politics and Strategy where she specializes in the influenceof race on politics an
Dr. Brackney earned Bachelorsand Masters Degreesfrom Carnegie-Mellon University and a Ph.D. from Robert Morris University. Dr.Brackney is a graduate of the FBI National Academyin Quantico, Virginia; the United States Secret Service Dignitary Protection course in Washington, D.C., and Leadership Pittsburgh XIX.
Representative Susie Lee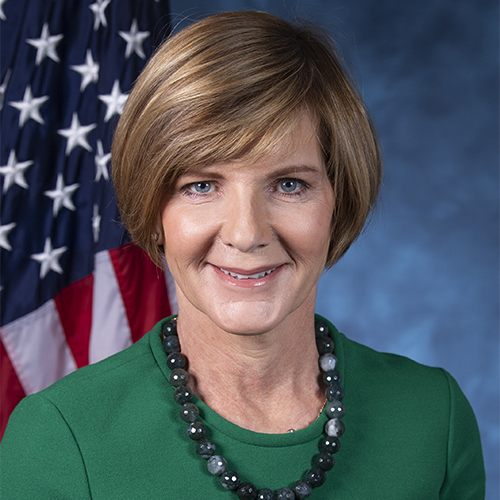 Representative Susie Lee was born to a working family of ten in Canton, Ohio. A product of the public education system, she attended Carnegie Mellon University--where she used a combination of scholarships, loans and part-time jobs to pay for her education.
Rep. Susie Lee moved to Las Vegas in 1993, where she became an education non-profit leader. She worked to improve the education system, decrease school dropout rates, and provide after-school programming for Nevada students. Her career taught her how to take on tough problems, roll up her sleeves, and bring people together to find solutions for Nevada's problems.
In Congress, she is fighting to improve our education system, honor our promise to our veterans, and tackle rising health care costs. Rep. Lee believes in working across the aisle and bringing people together to solve problems, which is why she joined the bipartisan Problem Solvers Caucus. She now lives in Las Vegas with her husband, Dan, and their two children.
Tom Jackman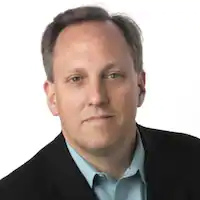 Tom Jackman has covered crime and justice issues at The Washington Post since 1998, and currently anchors the "True Crime" blog. He led The Post's coverage of the DC sniper trials in 2003, and was the lead writer on the breaking news articles during the Virginia Tech shootings in 2007 which won a Pulitzer Prize. Prior to that, he covered crime and courts for the Kansas City Star, where he wrote a best-selling book about serial killer Bob Berdella and hosted a weekly public affairs television talk show. He is a native of the D.C. area, a graduate of the University of Notre Dame, and a long-suffering fan of all Washington sports teams, whatever they may be called.