Student Finances
---
Your education is one of the most valuable investments you will ever make. We can help you pay for it.
We know that financing your education is a big factor in your decision to enroll at Heinz College. Our Office of Admissions is here to help you determine how much this is actually going to cost you, and to give you strategies and options for how you are going to pay for it.
Below is detailed information on scholarships and loans to help offset the cost of your education. If you have any questions about student finances, please contact the Office of Admissions via email at hnzadmit@andrew.cmu.edu, or give us a call at 412-268-2164.
EXTERNAL SCHOLARSHIPS
Outside scholarships are any scholarships not awarded by the federal or state government or the university. Searching for outside scholarships can be a tedious process if you don't know where to start. Click here for information on Carnegie Mellon's website to help you get started on your search for external scholarship support.
Costs
Please see below for the estimated cost of attendance for Master of Medical Management (MMM) students before scholarships. All figures are estimates and are subject to change. These budgets provide you with information about costs associated with attending the program and serve as the basis for determining federal financial aid awards. Tuition and fees are assessed five times over the course of the program's duration.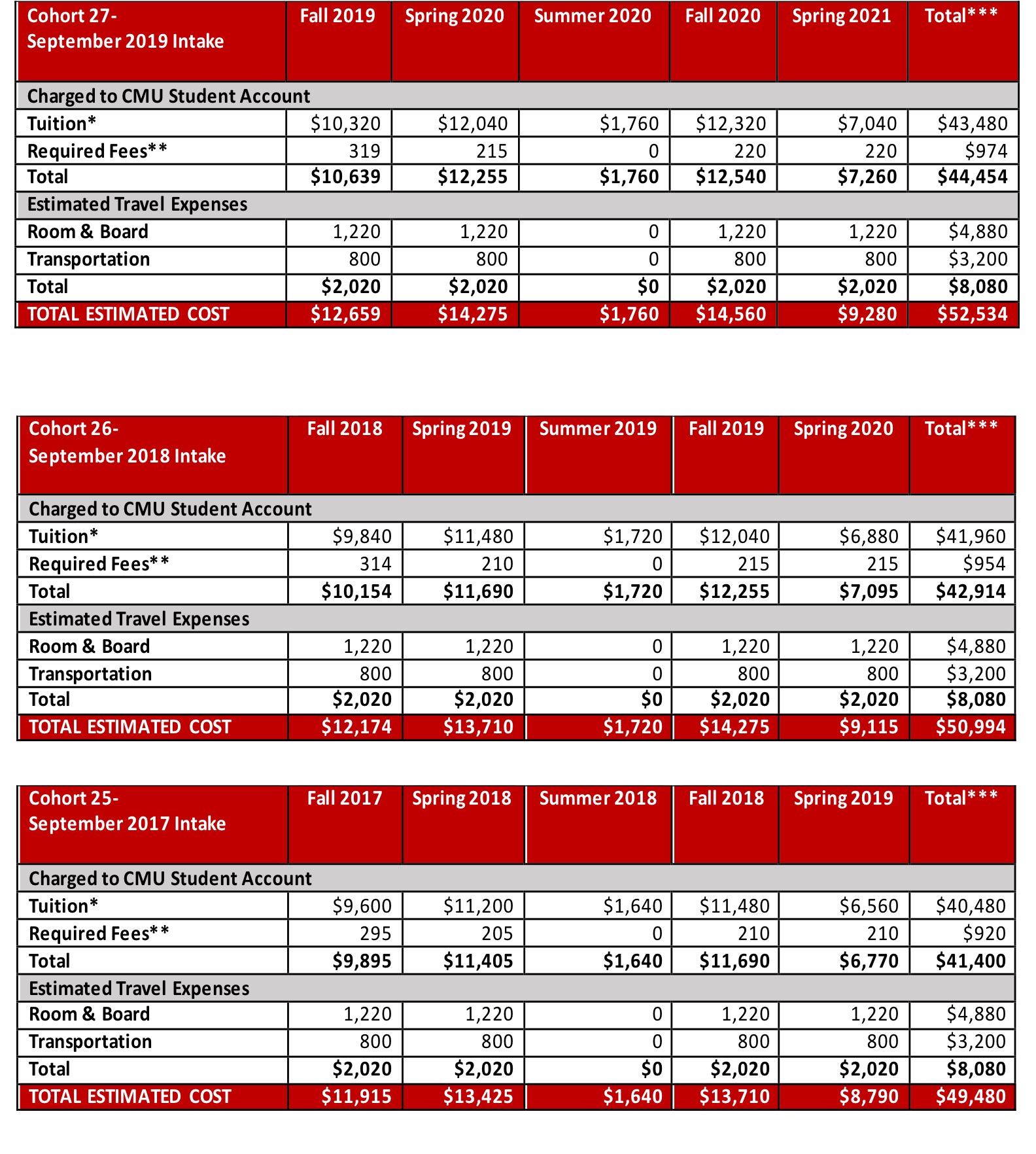 *Tuition charged on a per class basis and is reflective of expected tuition increases. Includes books and other reading materials.
**Includes mandatory university technology fee (charged each fall and spring semester) and one-time Credential Verification Fee of $104 charged in first fall semester.
***Students completing American Association for Physician Leadership's Master's Program Prerequisite Coursework prior to enrollment are eligible for a $2,500 tuition discount (applied as $625/semester credit to student in fall and spring semesters' respective student account invoices)
Frequently Asked Questions
---
Didn't find what you were looking for? Check out our Financial Aid Frequently Asked Questions page for additional information on any of the topics or processes outlined above.