Master of Entertainment Industry Management - Student Bios
---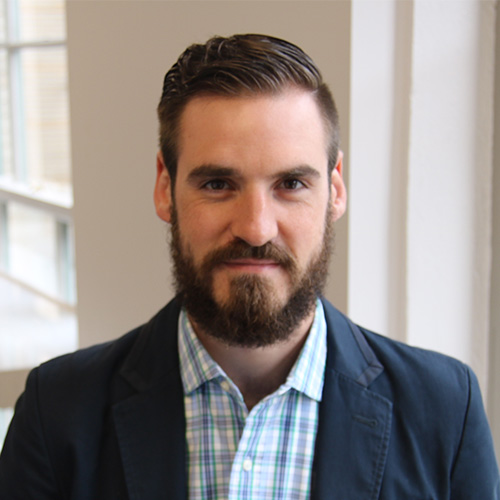 Damian Aidemirski
After graduating from the Schulich School of Business with a Bachelor of Business Administration degree, Damian began a marketing career at a consumer packaged goods company in Toronto. After spending four years learning how to source, brand, and sell products addressing customer needs, he decided to follow his passion and make a career change to the entertainment industry. Now a Master of Entertainment Industry Management candidate, Damian is focusing his studies on expanding his formal knowledge of the creative fields. This past summer, Damian interned for two production companies, Aperture Entertainment and Phenomenon Entertainment, where he was thrilled to be a part of creating and financing exciting new film and television projects. At the conclusion of his Master's program, Damian hopes to marry his passions of business and entertainment by pursuing a development or acquisitions career both in Los Angeles and north of the border in Canada.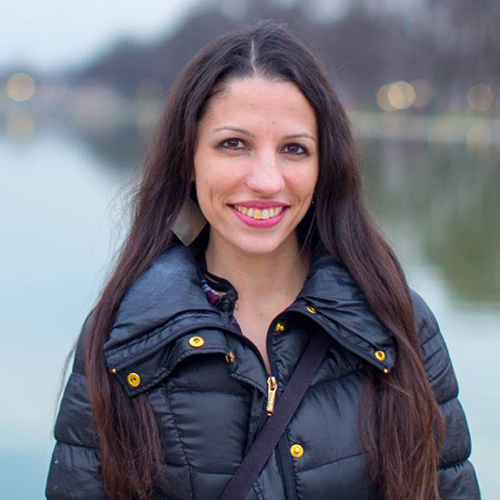 Jessica Balke
Jessica hails from Western New York where she graduated with degrees in Finance and Media Studies from the University at Buffalo. With a passion for film and talent for business, she worked as an account executive at the local ABC affiliate and PBS stations in her hometown, where she developed new business by getting commercials on the air. Her flair for marketing and penchant for helping businesses grow naturally drew her to the talent agency world, where she completed her summer internship at Agency for the Performing Arts.

While a student at CMU, Jessica took up R and data mining so she can build machine learning algorithms to advise start-up companies on their content development strategy. She is determined to combine storytelling and data in hopes of advising studios heads on film development strategies to reach new audiences.
Devika Boodhoo
Born and raised in London, England, Devika moved to South Florida during middle school. Devika attended the University of Miami and studied Motion Pictures Screenwriting and Economics. After graduating, Devika worked at a start-up in business development and later at a nonprofit as a marketing manager. She has gained entertainment experience through script reading for YouGoFarProductions, a production company based in London, and through interning in the Current Programming department at ABC Entertainment. In her free time, Devika enjoys traveling, photography, and trying new restaurants. Her favorite TV shows include: Supernatural, The Blacklist, and Orphan Black.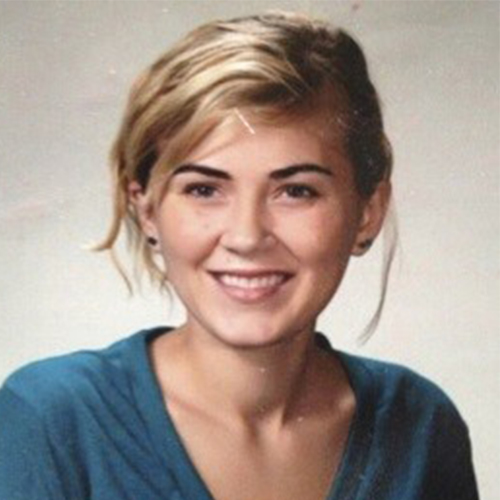 Anne Buxton
With a degree in Near Eastern Studies with an emphasis in Ancient Civilizations, the obvious logical choice for Annie was to go into the entertainment industry. She has had a lifelong love affair with films and once she learned that George Lucas used to use the Hearst Museum (at UC Berkeley) to research his Indiana Jones' movies, she realized she could combine her passion for history and ancient cultures with her love for storytelling and film to pursue her dream career.

Annie was fortunate to attend the Cannes Film Festival this past summer and intern for SF Studios (Svensk Studios headquartered in Stockholm) in their acquisitions/distribution department. Even though the experience was all too brief, she hit the ground running, absorbing all she could about the international acquisitions/distribution markets. For the remainder of the summer, Annie interned in her dream department as a Features intern in the Production Development department at MGM. She hopes to continue to expand her knowledge and skills related to film development/production to continue to pursue a career as a Creative Producer.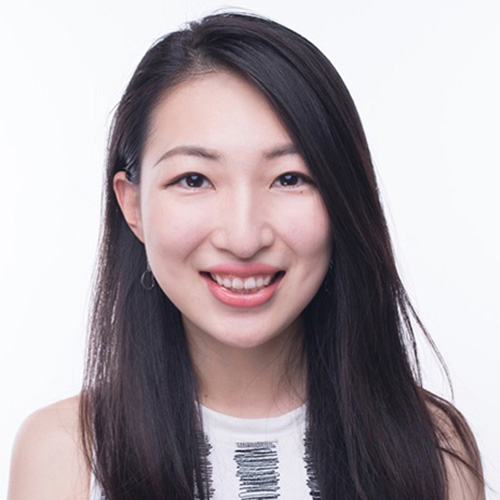 Qi (Jessie) Chen
Originally from Suzhou, China, Jessie studied in Tokyo, Japan and now is now a Master's student in the U.S., Jessie graduated from University of Michigan-Ann Arbor, with a B.A. in Economics and minor in Statistics where she discovered her passion for film and TV. She then came to the MEIM program, hoping to combine her analytical mind with the creative industry. Digital analytics has become Jessie's interest because of her love for data and data-driven strategy. During the past summer, she interned at Lionsgate at the 70th Cannes Film Festival and also at Viacom in New York City. Jessie is also a huge fan of theater and has attended all the Broadway shows during summer 2017 season.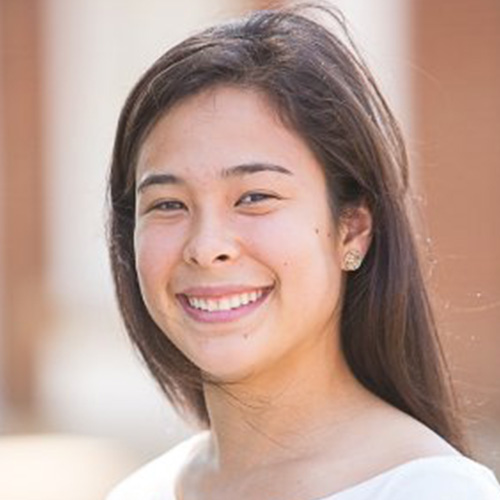 Emily Ellis
A native of the Washington DC area, Emily decided to pursue public policy as her undergraduate degree and post-graduate career. Upon discovering the MEIM program, she felt that earning her Masters in Entertainment was the perfect avenue to switch gears and pursue her childhood dream of producing movies. Emily's purpose in Hollywood is two-fold: Tell good stories and represent Asian-Americans in the film industry. She was in heaven this past summer at her internship in the talent department of ICM Partners, where she covered screenplays and did research on projects for clients on a daily basis.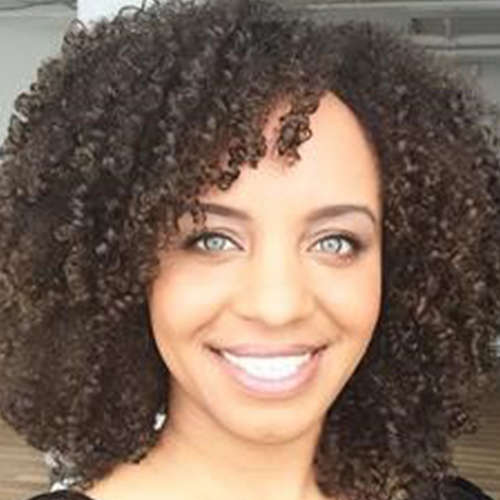 Briana Elzey
Briana Elzey is a second year Carnegie Mellon Master of Entertainment Industry Management (MEIM) student who loves anime, golf, music, action movies, and traveling. After practicing entertainment law for 5 years, she is studying to transition into production, content curation, and development in film, television, social media, and live events. She spent her summer as a Business Development Intern with CreatorIQ, where she gained extensive exposure and training on the digital media and entertainment landscape, along with the ability to perform in-depth analysis of platform distribution, social platform monetization, and short form content distribution strategies.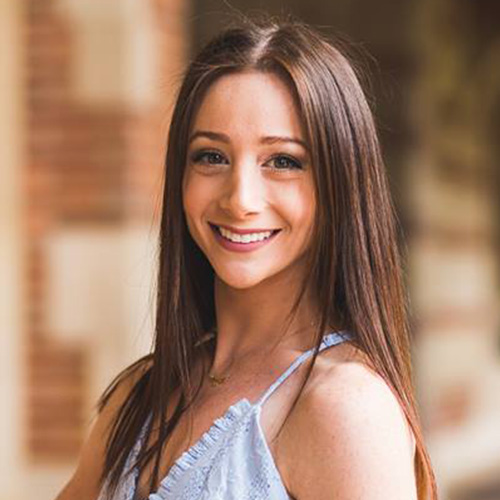 Nicolette Friedman
Nikki's passion for the entertainment industry stems from her many years as a dancer growing up in the suburbs of Chicago. During her senior year of high school, she performed as a backup dancer for Beyoncé on The Oprah Winfrey Show, and her aspiration to work in television began. While attending UCLA double majoring in Dance and Psychology, Nikki produced, directed, and choreographed several musical and dance performances. Recognizing the importance of increasing her knowledge of business management within the entertainment industry, she enrolled in the MEIM program.

Nikki is excited to be back in Los Angeles where she recently interned at ABC Television. As the Assistant to the Manager of Television Comedy Development, she has gained valuable insight in how comedic programming is identified, created, and developed. Upon completion of the MEIM program, Nikki's goal is to work in television development and production and ultimately to become a television producer of a comedy series.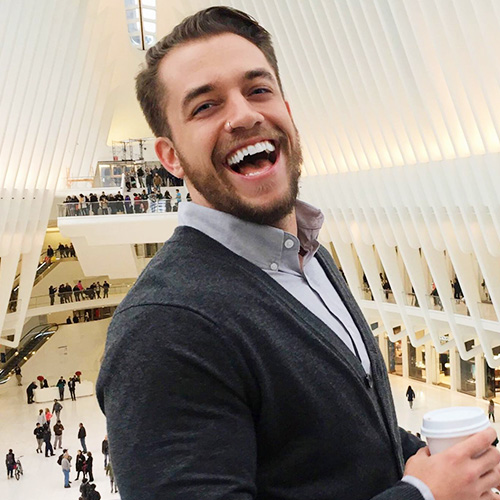 Jordan Hiebner
Born and raised in Henderson, Nebraska – a rural, midwest community – the thought of working in the music industry was a foreign concept for Jordan. It wasn't until his college years at the University of Nebraska-Omaha did he realize it could be a reality. From then, his pursuit to follow his dreams has been relentless as he has gained experience in many different aspects of the music industry through internships at Sony Music and Rostrum Records, and his own label We're Trying Records. Jordan's ultimate goal is to combine his passion for music and sense of entrepreneurship, and become self-employed at We're Trying.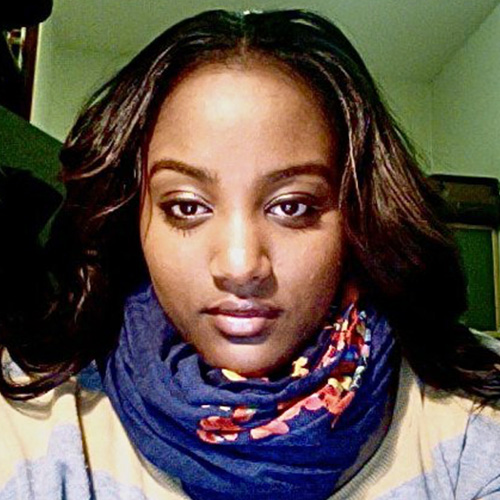 Selam Kassa
Selam has always loved everything to do with the entertainment industry. Before attending Carnegie Mellon University, she received her B.A. in Advertising and Public Relations from Loyola University Maryland. During her time at Loyola, she realized she wanted to become a talent agent after accompanying her younger sister to an acting competition. She loved the fact that you don't have to be a performer to have an impactful role in the entertainment industry. In her senior year she interned at Taylor Royall Talent Agency. This summer, Selam interned in at William Morris Endeavor Talent Agency and Brandable where she is explored the ins and outs of the industry and reconfirmed her love for the agency world.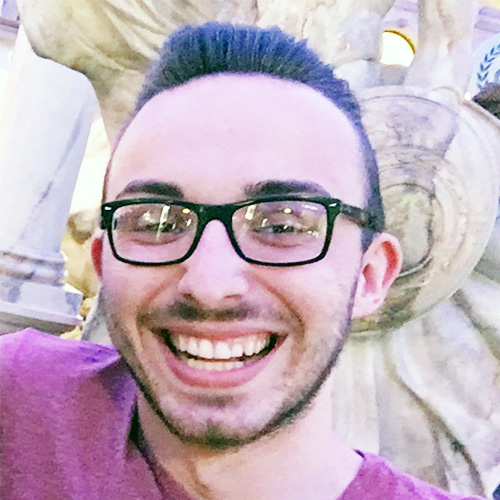 Matt Kuhl
After graduating from the University of Pittsburgh, Matt was thrilled to continue his studies right down the street at Carnegie Mellon. Who knew a kid from Cleveland, Ohio could be following his dreams?! Television is where it's at and that is what Matt loves. Ever since he can remember, Matt watched countless TV shows with his parents and eventually started to keep an Excel spreadsheet of shows he watched each season. This summer, Matt interned at Canny Lads Productions for Scripted Development and Tango Charlie Entertainment for Unscripted Development where he was able to explore the best of both worlds. In the coming semesters, he wants to pursue his passion for casting. As a life goal, he would like to become the next Alan Ball or Ryan Murphy. In his free time, you can catch Matt binging TV shows and exploring the streets of West Hollywood by attending drag shows and dancing to Lady Gaga.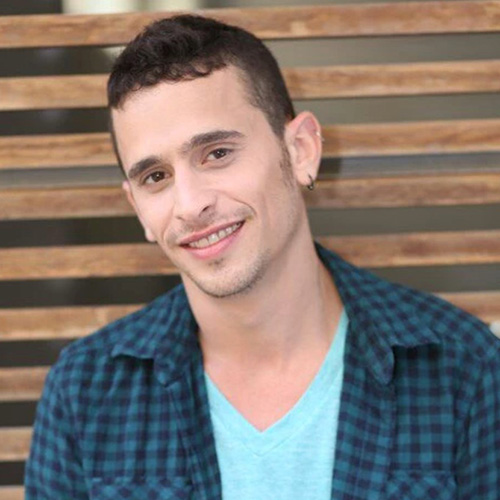 Amichai Leibovitz
Born and raised in Tel Aviv, the culture and entertainment hub of Israel, Ami has been involved in the world of film and television for the past 15 years. From his high school film studies to his undergraduate studies in film-making at Tel Aviv University, Ami have always been motivated and driven by the goal of becoming immersed in the global film industry. Following several years of working as a film maker, journalist, teacher and a manager, years in which he developed both his analytic skills and his creative capabilities, Ami joined the Master of Entertainment Industry Management program. During the summer, between the first and the second year of the program, Ami interned as Data Analytics intern at CreatorIQ, a startup company that developed a platform that helps agencies, brands and entertainment companies to manage their social media campaigns. Recently Ami joined Fox Animation and is working on the production of The Simpsons. He is also a Research and Development intern for Keshet International, a major media company in Israel. Once he's completed the program, Ami plans to keep chasing his dream to become a content executive in a big media streaming company.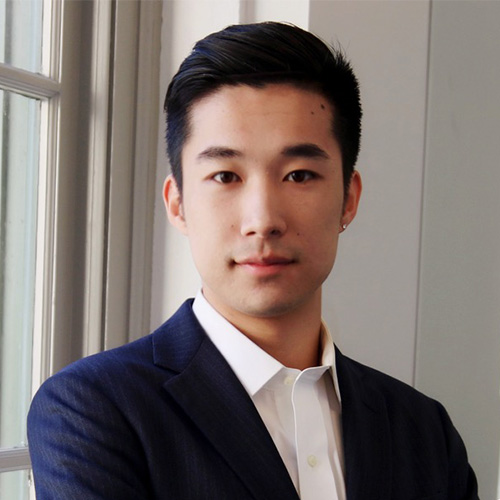 Guangyu (Roderick) Luo
Born in China, Roderick's passion in the entertainment industry started when he became a huge fan of Zhang Ziyi, who is the Chinese actress leading in the worldwide famous movie Crouching Tiger, Hidden Dragon, which is also Roderick's favorite movie. After graduating from Beijing Institute of Technology with a degree in Economics and International Trade, Roderick decided to pursue his future career in the field of entertainment. He prepared himself with the working experience as Zhang Ziyi's social media fans club's manager and as an intern at Weber Shandwick PR agency working for OMEGA Watches.

During his time at Carnegie Mellon University, Roderick worked for the Carnegie Mellon International Film Festival as the Head Coordinator of the Short Film Competition, and at Cannes Film Festival with Millennium Films as the International Distribution and Sales Intern. During the summer of 2017, Roderick worked as the Sr. Business Development Intern at CreatorIQ and as a Marketing and PR Intern at IM Global. After graduation, he looks forward to launching his career in Los Angeles and becoming a feature film producer.
Frank Magasich
Frank's interest in the entertainment industry is rooted in his background studying marketing trends in digital media as an undergraduate student at the University of Pittsburgh. Knowing that he always wanted to be in an industry that made people happy, Frank naturally gravitated to the entertainment industry. This summer Frank interned at Agency for the Performing Arts (APA) and AG Capital. Frank would love to one day be responsible for producing films or representing the players involved with film content. Still interested in exploring all facets of the entertainment industry, Frank looks forward to his fall internship, which will bring him one step closer towards his future career.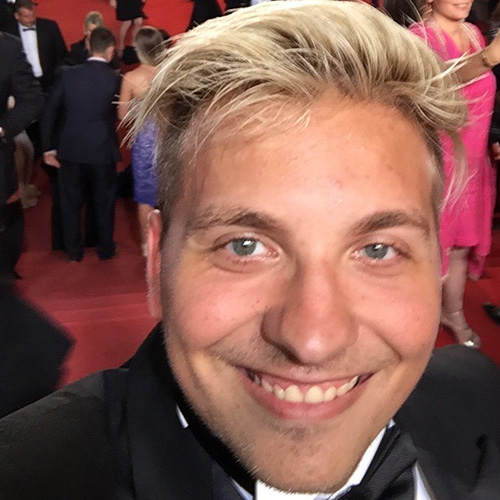 Kieran McGrath
When you ask Kieran where he's from, his typical response is, "All over...my dad was in the Navy." Never staying in a house longer than 18 months his entire life has made Kieran a happy sufferer of wanderlust. A constant in his life, however, was an annual trek to a Disney park. Every year that he can remember (except one) he's been to one of Disney's theme parks around the world. It's no wonder when you get to know Kieran that his lifetime dream has always been to work for the Disney Company; he's a veritable Disney encyclopedia.

As he got older, Kieran realized that what he really was passionate about was Storytelling. This passion manifested in his pursuit and acquisition of a Bachelor's degree in marketing and current enrollment in the MEIM program and his internships with Disney Parks and Resorts and Troika Media Group. Every exposure to the entertainment industry adds to Kieran's love of the business and the philosophy of good storytelling. He has definitely drunk the metaphorical Hollywood Kool-Aid.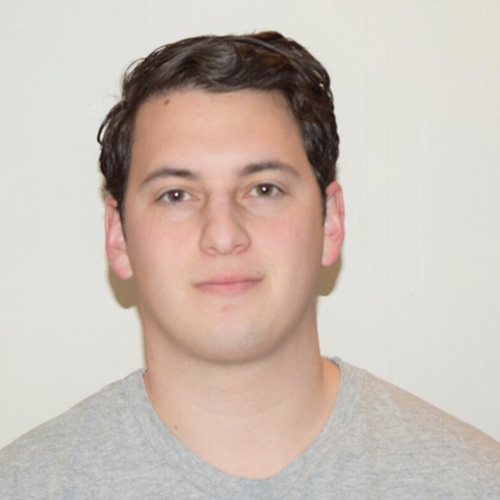 Joseph Meinert
After graduating from Duquesne University in Pittsburgh with a dual major in Marketing and Entrepreneurial Studies, Joe entered straight into the MEIM program for his love for film and desire to work in development. His first internships in the industry at production companies, Phenomenon Entertainment and Free Association, have been highly insightful and educational and he hopes to work at a similar company upon graduation.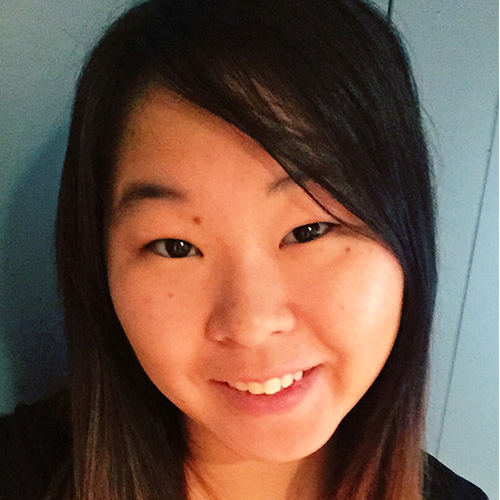 Megan Mell
Megan grew up in Minnesota, where four seasons exist and the accent game is strong. She graduated from the University of Minnesota with a dual degree in marketing and PR before joining an ad agency that genuinely and creatively promotes the stories of industry-leading clients that are making a difference in the world. However, Megan's love of storytelling actually began at a much younger age, after discovering the timelessness of black & white films and the authentic narratives best told through TV shows. She wanted to help transition those stories from script to screen – particularly after experiencing the behind-the-scenes magic during a studio lot tour at Universal Studios. As fate would have it, she interned with Universal Pictures on that same lot this past summer.

Armed with a longtime dream to work in entertainment and the amazing education she's gaining from the CMU MEIM program, Megan plans to pursue a development or production career in order to continue helping others tell their important stories to the world.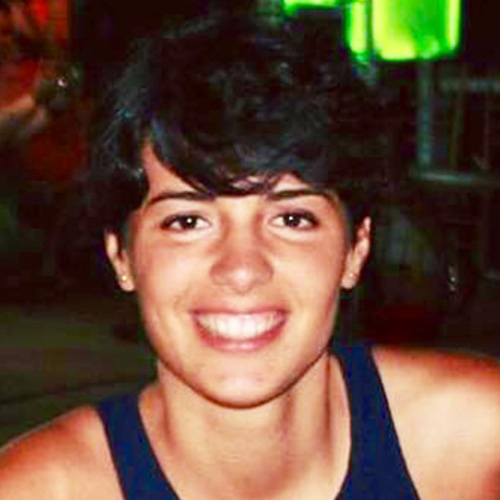 Chiara Morello
Born and raised in Rome, Chiara grew up in a movie family. Unlike her father and siblings, she decided to pursue a career in the music industry instead and embarked on her journey. Chiara studied Management and Music Business at the University of Miami before leaving the Sunshine State to be a MEIM student at Carnegie Mellon. She is currently interning at AEG Presents in their Concerts West Touring department, as well as Tenth Street Entertainment where she serves as the assistant to the Director of Touring. Chiara hopes to continue working within the touring industry, eventually managing Ed Sheeran's next world tour.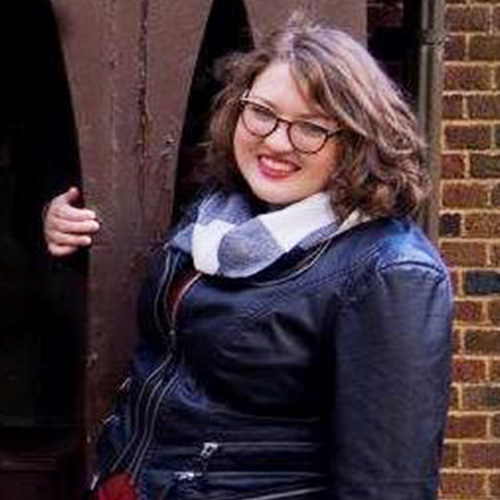 Kara Olsavsky
Kara is a self-proclaimed pop culture junkie. Growing up in the suburbs of Detroit, she took her love of the entertainment world and earned her B.A. in Communication with a Broadcasting minor from Oakland University in Rochester, MI. It was there that she fell in love with studying media and the ways in which it affects the world around us. She even went as far as to write her undergraduate honors thesis on representations of gender and sexuality in Gossip Girl. Wanting to affect and influence content, Kara took her love for TV and enrolled in the MEIM program. This summer she interned in Development for Intrigue Entertainment and at the OG Channel for Fine Brothers Entertainment. Kara ultimately wants to work in TV development or current programming.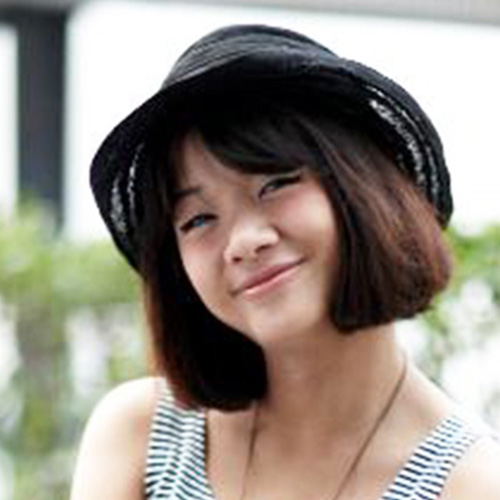 Natasha Patamapongs
Natasha was born and educated in the United States. She is best known as the founder, singer, and producer of Thailand-base jazz band Mellow Motif. Listed on CNN Asia as one of the "Top 20 People to Watch" in Thailand (2009), Natasha went on to release three albums with Warner Music Thailand. She performs extensively at jazz clubs and major music festivals in Asia and has graced some of the world's largest stages including the Jakarta's International Java Jazz Festival (2013) with 115,000+ attendees. Most recently, Natasha has made it into the reality TV/singing competition "The Winner Is Thailand (Season II)" (2015) as a finalist.

Natasha is also active in Thailand as a talent agent, manager, event and entertainment planner. She founded the jazz club "Smiles Jazz & Bistro" in the heart of Bangkok, and serves as an adjunct faculty member at the Rangsit University Conservatory of Music.

Natasha is spent the summer working as a producer/project manager producing music and a short film honoring the late King Rama IX of Thailand funded by Thailand's largest media company — Nation Multimedia Group Public Company Limited. She looks forward to spending the upcoming fall semester at the MEIM program working with multi Grammy-Award winning producer Larry Klein (Universal/Decca) as his assistant in LA.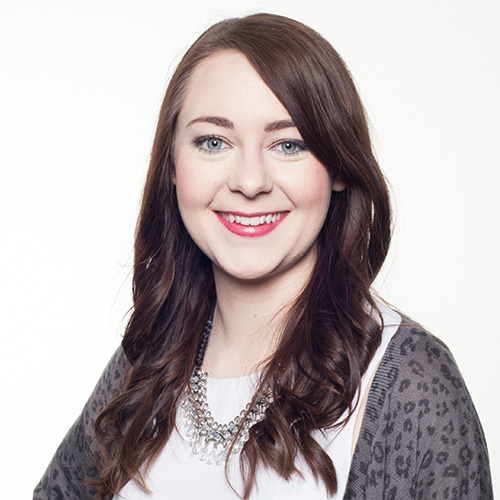 Marion Robertson
After graduating from Texas State University with a degree in Finance, Marion discovered she spent more time watching content than the financial markets and realized her true passion was in the entertainment industry. As a dual American and British citizen, she moved to London after graduation, where she worked for Sky Media and Sony ATV in data analysis. Although she enjoyed her time with both companies, she wanted to learn more about the creative side of the industry and follow her passion for development & production. In order to achieve this, she made the decision to return to the U.S. in pursuit of the MEIM program and ultimately the move to LA. She attended the Cannes Film Festival this year with the American Pavilion student program, interning with IM Global in the film market. She is spent the rest of her summer interning at Aviron Pictures, an upstart film distribution company in Beverly Hills.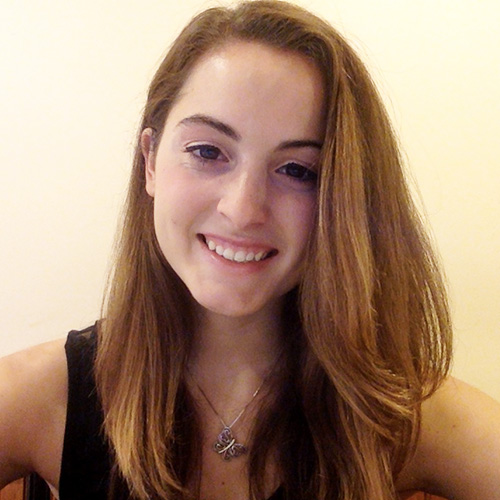 Elizabeth Somma
Born and raised in Brooklyn, NY Elizabeth Somma is no stranger to the performing arts. Having spent most of her life as a classically trained musician, it wasn't until she took her first film class at the University of South Carolina that she realized her passion. Films, much like music, are all about telling a story to an audience. This is what drew her to film development, as it combines entertainment knowledge with good decision making, understanding both international and domestic markets, gauging changes in audience interest, and most importantly, finding the balance between business savvy and creativity.

While her undergraduate degree in Film and Media Studies helped nurture Elizabeth's creativity for film, the courses she has taken during her time in the MEIM program have helped cultivate an understanding of the business of filmmaking. She further developed these skills with her internships at Steiner Studios, gaining first-hand experience in different tiers of production working in the stage operations, booking, accounting and lighting departments. In addition, her internship during the summer at YouNow introduced her to the digital side of entertainment, specifically understanding an artist's potential to be a great storyteller.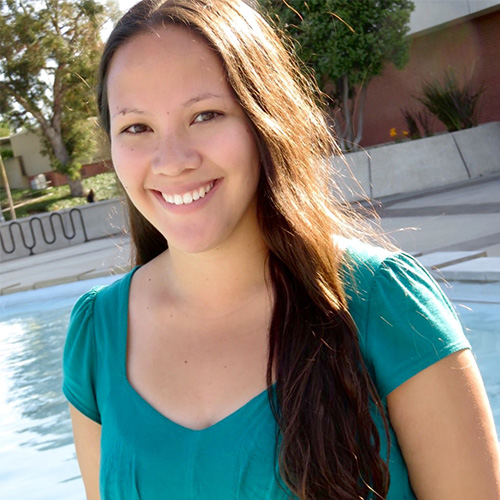 Kirsten Tablizo
Having majored in Communication Studies with a focus in media and human perception at California State University, Long Beach, Kirsten decided to pursue a master's degree in entertainment at Carnegie Mellon. During the first year of her graduate program at Carnegie Mellon University, she began to develop an interest in market research. More specifically, she was eager to continue exploring the various ways in which televised and theatrical content is viewed and evaluated among different audiences.

Kirsten recently completed a summer research internship at MarketCast, where she has been able to expand her quantitative and qualitative skills. She hopes to use her data-driven background and passion for the entertainment industry to develop stories that content creators can transform into action.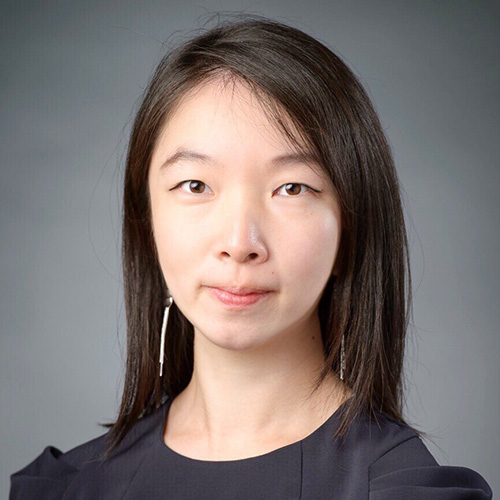 Shana Xu
Shana, an aspiring film producer, received her bachelor's degree from University of California at Berkeley with double majors in Film Studies and Asian Studies. She became a Video Journalist and TV Line Producer at Voice of America in Washington, DC and became involved in independent documentary projects. As a producer, cinematographer or editor, she has made three feature-length documentaries which have won the New York International TV & Film Awards' Silver Medal and the Houston International Film Festival's Golden Remi Award. Shana also produced many shorts and news pieces during her years at Voice of America. She has a feverish passion for film and is interested in film acquisition, development, production, programming, marketing, and distribution. This summer, Shana interned at EPIX (MGM Studios), an American premium cable and satellite TV network in New York City. As a storyteller who pursues the truth, Shana sees herself working on social justice documentaries and films based on true stories. Over the span of her career, Shana will devote herself to diversity in media and bridging the U.S. and China together through films.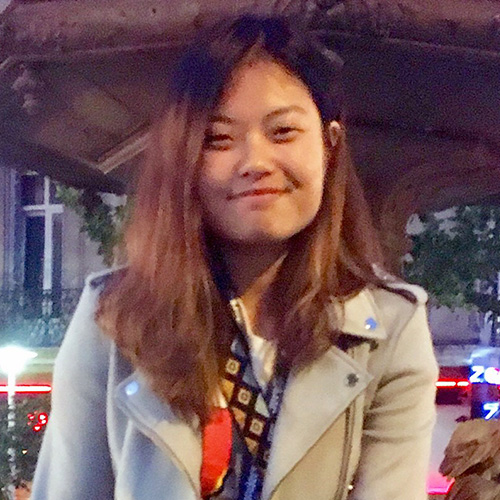 Jingying (Mia) Yang
Passionate about storytelling, Mia Yang decided to pursue her career in the entertainment Industry after she graduated from Zhejiang University in China. Her career goal is to provide the audience with high concept films and TV series which have both market power and emotional resonance. Majoring in French during her undergraduate school, Mia is a trilingual speaker who speaks Mandarin, English, as well as French. Years of language learning and worldwide traveling allow her to sense the nuance behind different cultures. With her international background and cross-cultural communication skills, Mia is now seeking to work in international Co-Production, Acquisition, and Distribution. She has gained a deeper insight of the industry by interning at 2017 Cannes Film Festival and at IM Global film/TV Development.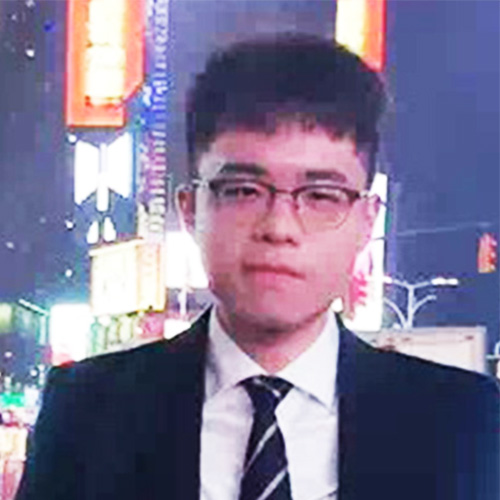 Yinan Zhu
Even after sixteen years, Yinan Zhu could recall the very day he watched Star Wars: A New Hope. A 70's Hollywood movie captured a 21st-century Chinese boy and kindled his heart with the ambition of creating dreams on the big screen. After studying English Literature and International Journalism at Shanghai International Studies University, Yinan became passionate about reviving creative content in the business world and then decided to further his education in the MEIM program. Having interned at Shanghai Media Group (SMG), The Paper.cn, Evolutionary Films, China Film Group Corporation, IM Global, and 3Blackdot, he has explored the global entertainment industry from various aspects including TV programming, film distribution, emerging media, and video game marketing. Ever since Yinan's childhood, a-galaxy-far-far-away stories have profoundly shaped his dreams and now he is committed to becoming a producer who makes great Chinese sci-fi movies and distributes them globally.