Heinz College Health Care Futures
---
When
Saturday, March 30, 2019, times TBD
Where
Heinz College, Hamburg Hall, 4800 Forbes Avenue, Pittsburgh, PA 15213 (map)
Description
Join Heinz College health care students, faculty members, and alumni in a discussion of emerging issues in health care policy, management, analytics, and technology. Panels will also cover perspectives on career paths and adaptability as the industry transforms.
Registration details and additional information are forthcoming. Please check back to this event page for updates.
national co-chairs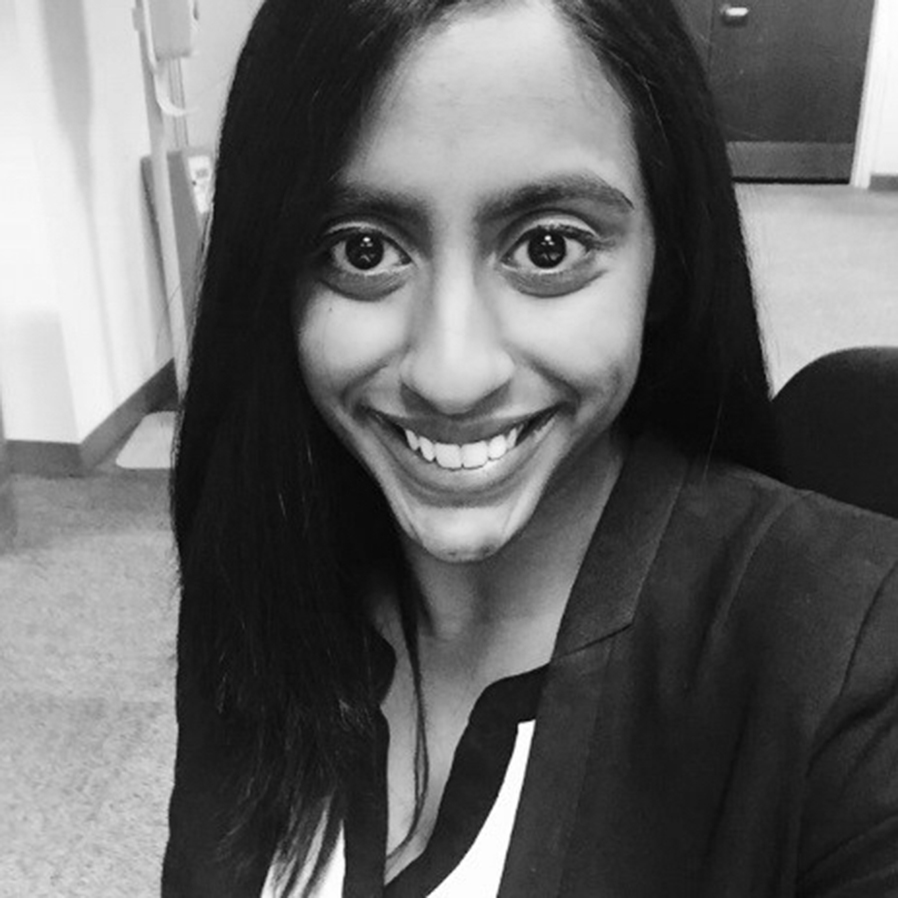 Rashi Venkataraman (mshcpm '10)
Executive Director for prevention & population health
America's Health Insurance Plans
Originally from Pittsburgh, PA, Ms. Venkataraman currently serves as the Executive Director for Prevention & Population Health at America's Health Insurance Plans (AHIP) in Washington, D.C. AHIP is a national trade association whose members are health insurers providing coverage for health care and related services. In this role, she oversees programs, activities, and industry-wide initiatives related to prevention, wellness, public health, and the social determinants of health.

Prior to joining AHIP, Ms. Venkataraman worked at the U.S. Department of Veterans Affairs, serving as the Director of Operations for the VA Center for Strategic Partnerships in the Office of the Secretary. In this role, she was responsible for directing collaborative projects with the public and private sectors valued at more than $150 million to better serve our nation's Veterans. Ms. Venkataraman began her career with the VA in 2010, focusing on policy and operations with the Veterans Health Administration. During this period, she also served as a Health Foreign Affairs Officer at the U.S. Department of State.  

A graduate of Carnegie Mellon University in Pittsburgh, PA, Rashi holds a Bachelor's degree in Biology and Public Policy and a Master's Degree in Health Care Policy & Management. She is also the previous recipient of the Fulbright Scholarship (2008) and Presidential Management Fellowship (2010).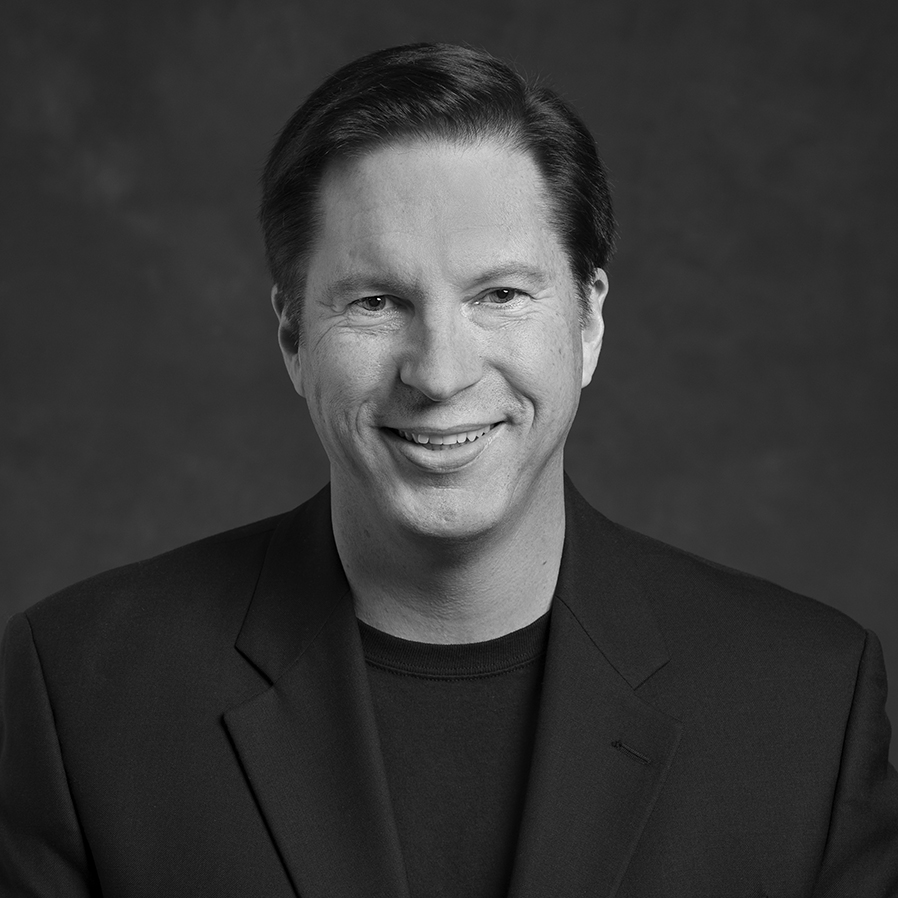 james jordan
senior director of healthcare and biotechnology programs
Carnegie mellon university's heinz college of information systems and public policy
An exceptional strategic thinker focused on corporate strategy development and implementation, Jordan has successfully launched new sales forces and implemented corporate image and brand footprint initiatives at numerous companies. With a successful track record of more than 30 new product development efforts, he has consistently delivered strong business growth and significantly reduced time-to-market on new products.

Jordan's operational background includes supply-chain, lean manufacturing and six-sigma tool implementations. Applying his interest in integrating technology, brand management, and business planning, he has developed several proprietary processes in those specialty areas. His 23 years of channel experience includes hospital, physician office, surgery center, nursing home, homecare, and hospice, while his physician specialties include cardiology, radiology, vascular surgery, nephrology, urology, and general surgery.

Jordan currently serves as the President & CEO at the Pittsburgh Life Sciences Greenhouse, focusing on early-stage company formation as well as the commercialization of later-stage technologies and opportunities. Previously, he served as Senior Vice President at a $3.0 billion division of McKesson Corporation, and prior to that was Vice President, Marketing at Johnson & Johnson, responsible for a broad portfolio of diagnostic and interventional cardiology products in a fast-paced, technology-driven market with short product lifecycles.

Jordan has held a range of management positions in sales and marketing, operations, supply chain, information technology, finance, and quality assurance with several Fortune 500 medical device companies including C.R. Bard, Inc. and Boston Scientific, Inc. Jordan leveraged this experience in several startup ventures. He has consulted with numerous companies including Medtronic, Frost & Sullivan, Circuit City, Philip Morris, Northrop Grumman, Schwartz Pharmaceutical, and Otsuka Pharmaceutical. A Certified Hypnotherapist and a member of the National Guild of Hypnotists, Jordan leverages these skills as effective tools in the area of change management. He also sits on several Boards of Directors.

Jordan's academic credentials include a Bachelor of Science in Business Administration degree from Merrimack College and a Master of Business Administration degree from Boston University.  Jordan is a Distinguished Service Professor in Biotechnology Management at Carnegie Mellon University (CMU) as well as the Director of CMU's Masters in Biotechnology Management Program.
regional co-chairs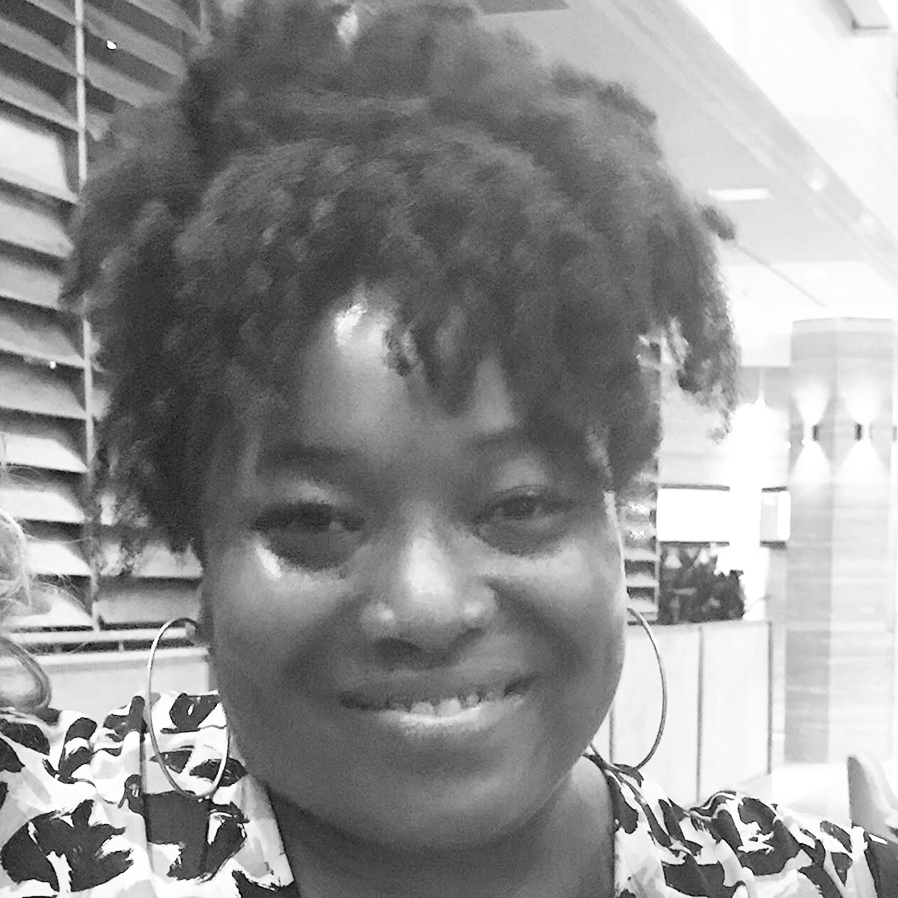 catherine carle (mshcpm '14)
principal strategist
blue cross blue shield minnesota
Catherine is a portfolio strategy leader in the Government Markets Solutions division of Blue Cross Blue Shield of Minnesota (BCBSMN). Her career spans 10 years of public and private sector experience across life sciences, healthcare, financial services and other industries. She has deep knowledge and passion for improving the experience of patients, members, caregivers and clinical practitioners. Catherine has expertise in strategy development and execution, human-centered and behavioral design techniques, and portfolio innovation and optimization. Her career arc is evidence of her commitment and drive to helping society actualize the value of innovation for the promotion of health policy goals. Prior to BCBSMN, she worked at Monitor Deloitte, Deloitte Consulting's strategy and innovation practice and the Veterans Health Administration. Catherine has a strong industry focus on patient experience, social determinants of health and health equity. She holds a BSc in Risk Management and Insurance from St. John's University and is a proud alumna of Carnegie Mellon University's Heinz College of Information Systems and Public Policy, where she achieved her MSc in Healthcare Policy & Management. She also is a certified Patient Experience Professional (CPXP) and health equity coach.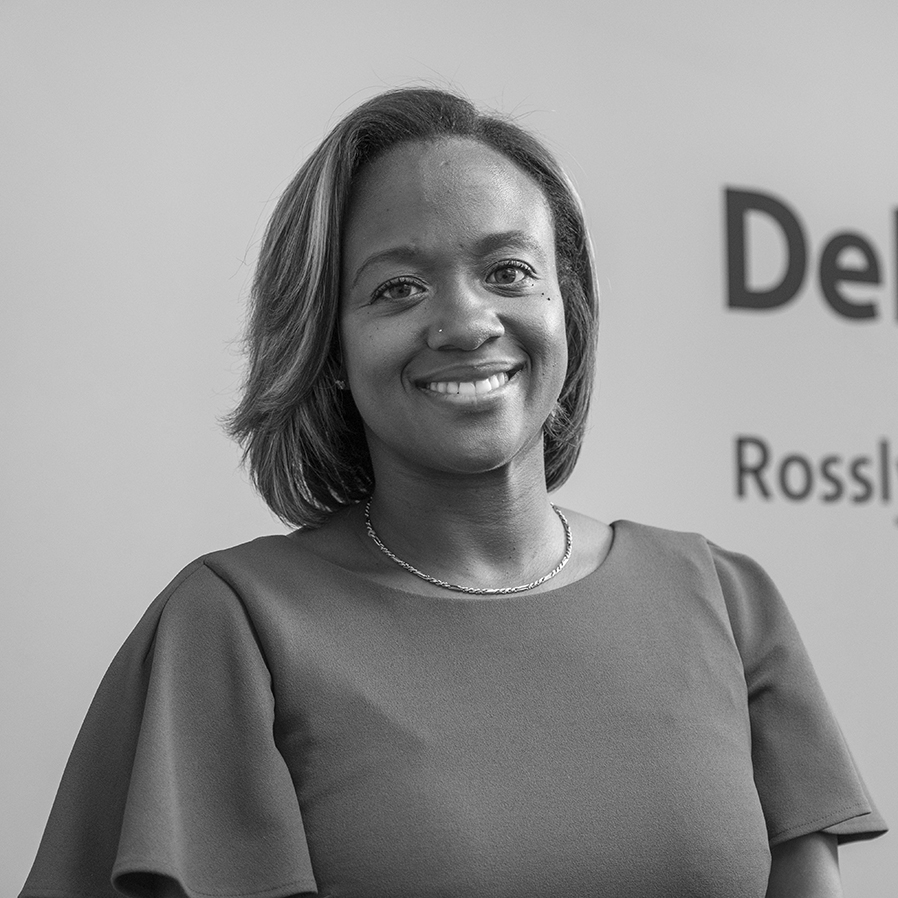 alana cheeks-lomax (mshcpm '12)
strategy & analytics manager
deloitte
Alana Cheeks-Lomax is a healthcare strategy manager in Deloitte Consulting's Government and Public Sector Practice. She has over eight years of consulting experience advising clients on large-scale business transformations utilizing data and analytics to develop strategies to support better health outcomes. She has worked with a number of clients across the government and private sector including Philips Health, the Veterans Health Administration, and the Centers for Disease Control and Prevention. Alana is passionate about bridging her background in public policy and business to create sustainable health solutions for the future. Prior to Deloitte, she worked at Project Renewal, a social services non-profit in New York City which focused on providing public services to New York's most vulnerable populations. Alana is also a proud alumna of the Health Care Policy & Management program at the Heinz College of Information Systems and Public Policy, and Carnegie Mellon University where she holds a Bachelor of Science in Biological Sciences.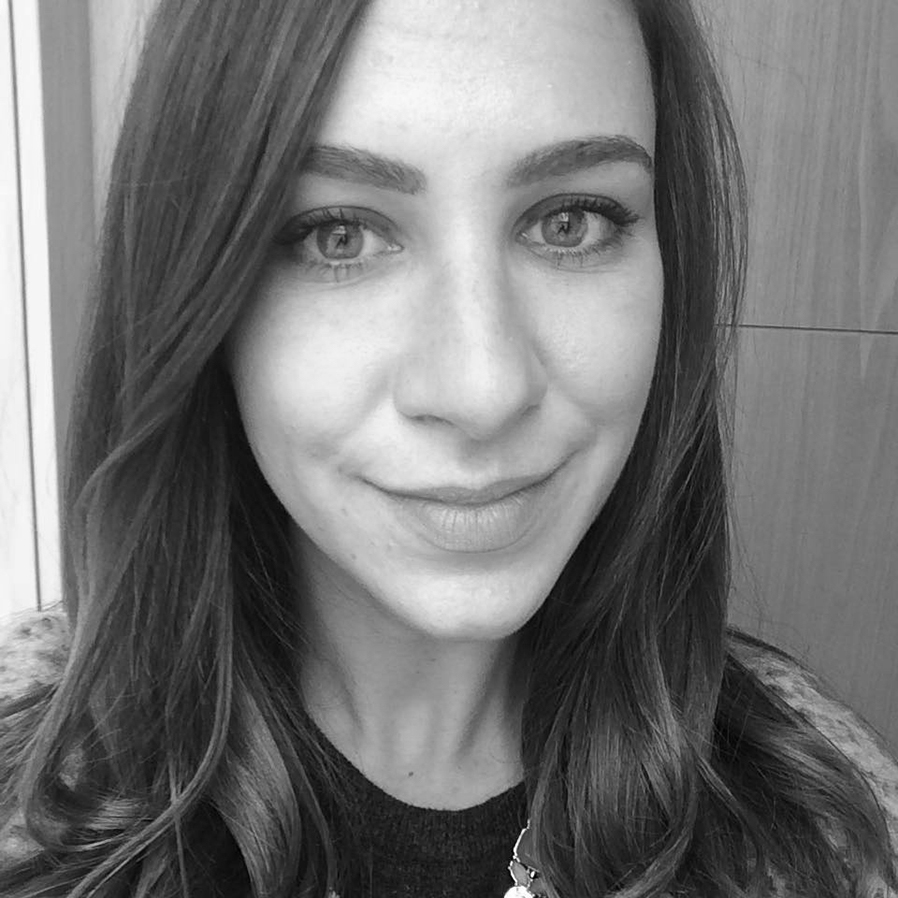 emily hague (MSHCPM '11)
managing consultant
navigant
Emily Hague is a manager in Navigant Consulting's Value Transformation practice, where she helps clients develop and implement strategies for clinical transformation, accountable care, and population health. She is passionate about facilitating the delivery of integrated, whole-patient care while reducing unnecessary or ineffective care so that providers can successfully take on risk and achieve Triple Aim goals. Emily leads collaboration with clinicians, behavioral health specialists, quality analysts, and business leaders to identify best practices, drive organizational change, measure progress, and monetize resulting value, and her clients include some of the largest and most successful Accountable Care Organizations and provider networks in the country.

Emily's eight-year career spans the healthcare and education industries and public and private sectors. Prior to joining Navigant, Emily worked in strategic research at the Advisory Board Company. She also has experience in the federal government in the U.S. and abroad, and has worked with several international NGOs in Latin America. Emily holds a Master's Degree in Health Care Policy and Management from Heinz College at Carnegie Mellon University.