Public Service Weekend 2020
---
Public Interest Technology and the Promise for Greater Equity: 
A Virtual Conference and Policy Hack-a-thon for Future Public Interest Leaders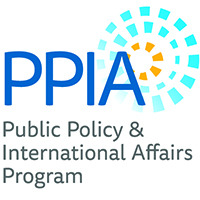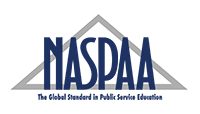 *** The Public Service Weekend is Co-Sponsored with PPIA, NASPAA & New America's Public Interest Technology University Network ***
What is Public Interest Technology?
Public Interest Technology (PIT) is a rapidly growing and essentially important field where technology and public policy overlap. Carnegie Mellon University has been a leader in this space for over 50 years, promoting the use of technology to advance the public interest.
Our 2020 Public Service Weekend virtual conference will highlight the rising prominence of PIT and bring together a diverse group of practitioners from across the field—including policymakers, technologists, designers, and leaders—to develop innovative solutions to pressing issues in public policy and equity. This interactive weekend will introduce undergraduate students from a variety of backgrounds to careers and opportunities for graduate-level education in PIT.
WHO SHOULD APPLY?
Rising college juniors and seniors interested in public policy, public interest technology, policy analytics, and related fields, who are strongly considering graduate education and/or careers in these fields.
Students can apply from ANY undergraduate major, including political science, government, the liberal arts, fine arts, and STEM fields. Successful applicants will share a passion for solving complex problems and working together with others from a diversity of fields, backgrounds and perspectives.
Preference will be given to students representing underserved communities from across the United States and/or working towards equity issues.
BENEFITS TO PARTICIPANTS
Exposure to graduate education and career pathways that have impact

—

evidenced-based, analytics-driven, and tech-powered!
Opportunities to grow your network by meeting and connecting with like-minded fellow students
An introduction to personal leadership development offered through group coaching
Building professional skills through a team-based competition – the top three teams will be recognized with cash awards
Advice and guidance on applying to graduate school
Conference Schedule
The conference will be 100% online and will included a diverse mix of activities – both synchronous and asynchronous -- designed to teach students about Public Interest Technology and give them a taste of what graduate public policy school is like. The preliminary schedule is as follows:
Pre-Conference
Preliminary materials on Public Interest Technology, the Heinz College and opportunities to connect with other participants via email and social media will be planned.  Participants will also be invited to take part in the PPIA Summer Expo which will be held online on Friday, July 10 th.
Live Weekend Sessions (7 Hours Total)
Friday, July 17, 5-7pm EDT
Saturday, July 18, 12 – 3pm EDT followed by time for team collaborations from 3-6pm
Sunday, July 19, 12 – 2pm EDT
Keynotes & Workshops

What is Public Interest Technology? -- Afua Bruce, Chief Program Officer, Datakind
Leadership & Life Alignment Workshop with Didier Sylvain, coach and facilitator
Policy Innovation Lab & Team Competition

Chris Goranson, Teaching Professor, Heinz College
Smita Satiani, Head of External Affairs, X the moonshot factory
Professors Goranson and Satiani will lead a mini policy innovation lab.  Teams of up to five participants will be paired with an alumni mentor to develop "moonshot ideas" of how tech and data can be used to inform policies that build equity and positively impact underserved communities.  The teams will then present their ideas to a panel of judges on Sunday; the top three presentations will be recognized with cash awards of $500 for 1 st place/$250 for second place/$150 for third place (awards are per participant).
Networking Opportunities

Icebreakers & interactive activities for students to meet each other, as well as current students and alumni working in public service, and in Public Interest Tech fields
Post Conference Sessions
Optional post conference sessions will be organized to keep participants connected and provide further information about PIT and graduate school opportunities.
July 22: 12:00PM EST
Public Interest Tech in Practice:  Young professionals making a difference.
Join recent PIT alumni to hear about their education experiences and career paths since graduation.
July 29: 12:00PM EST
Applying to Graduate School: Insights from Admissions Directors . 
We will assemble of Admissions Directors from several top public policy programs to learn more about how to create a competitive graduate
August 5: 12:00PM EST
Mentoring for Successful Grad School Applications
Meet student leaders from the Heinz College Council for Diversity, Richness and Inclusion and hear their tips for selecting and applying to graduate school.  They will also talk about their mentor program to help prospective applicants apply to the Heinz College for graduate school.
Dates TBD
Public Service Careers – Small Group Advising Sessions with Heinz Career Services 
Heinz Graduate Career Advisors, Diane Taylor and Sam Burney will organize small group sessions to meet with interested PSW/PPIA participants to discuss potential career paths, provide career counseling and answer questions.  Dates/Times to be schedule. 

Session One: Careers in Government – federal, state and local.
Session Two: Civic Tech – working for nonprofit and research organizations.