The Heinz College of Information Systems and Public Policy represents over 50 nations and over 40 U.S. states, which increases our ability to foster a community with greater variation in perspectives and approaches to our work.
By design, Heinz College is an empathetic and open environment that inspires continuous learning, conversation, and intelligent action that will impact society for the better. 
Diversity, inclusion, and equity are not radical concepts. Rather, the ongoing pursuit of these ideals is fundamental to the energetic exchange of ideas; the success of our students, faculty, and staff; and the unlocking of innovations that will improve the human condition.
Heinz College proudly champions the unique experiences of all members of our campus community.

Cultivating Student Excellence
---
It is a priority for Heinz College to attract, maintain, and nurture a student body of diverse viewpoints, backgrounds, and talents. We are also committed to improving access to our graduate programs, in particular for underrepresented populations.
We support these efforts through a variety of initiatives and partnerships, which include the following:
Student LED Diversity Initiatives
MEANINGFUL ENGAGEMENT
---
Heinz College and our student organizations plan and host speaker series, panels, and recruiting events that expose students a wide range of personal perspectives and professional experiences.
STUDENT LEADERS
---
Heinz College students are recognized for their leadership, both on campus and at national conferences.
Heinz College Council For Diversity, Richness, And Inclusion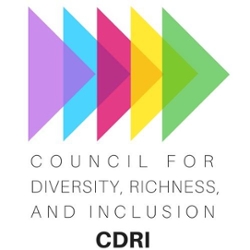 The Council for Diversity, Richness, and Inclusion (CDRI) is a student organization dedicated to making sure the Heinz College community lives up to its potential for diversity and inclusion. We believe the public sector and our campus community is richest if our leaders are diverse across many realms, including academic backgrounds, race and ethnicity, socioeconomic, regional, sexual orientation, gender identity, religious belief, age, neurodiversity, and other diverse life experiences.
Recent CDRI initiatives include an on-campus series on Unconscious Bias, and a Diversity in Policy Mentor Program.

RESOURCES FOR STUDENTS ON CAMPUS AND IN THE COMMUNITY
---
At Heinz College, we value the diversity of our student population and strive to provide the resources to help make our communities feel comfortable and at home. Below are some campus- and community-based multicultural organizations and engagement opportunities that you can take advantage of during your time as a Heinz College student. For an updated, searchable list of current on-campus multicultural events and activities, click here.
Faculty Scholarship
---
Heinz College has a rich tradition of faculty scholarship in topics related to social inequality. Here are a few recent examples: