The Heinz College of Information Systems and Public Policy represents over 50 nations and over 40 U.S. states, which increases our ability to foster a community with greater variation in perspectives and approaches to our work.
By design, Heinz College is an empathetic and open environment that inspires continuous learning, conversation, and intelligent action that will impact society for the better. 
Diversity, inclusion, and equity are not radical concepts. Rather, the ongoing pursuit of these ideals is fundamental to the energetic exchange of ideas; the success of our students, faculty, and staff; and the unlocking of innovations that will improve the human condition.
Heinz College proudly champions the unique experiences of all members of our campus community.

Diversity, Equity and Inclusion Strategic Plan
The work of creating and maintaining an environment that lives up to our values is ongoing. It is imperative that we consistently analyze and honestly reflect our position in that work.
The following plan—created by a committee of faculty, staff, and students—details the current state of our DEI efforts, identifies where we fall short, and describes courses of action that will lead to progress and enduring change.
Values Statement
Heinz College strives to foster an open, equitable and inclusive environment where people of all identities and experiences are welcome; all are encouraged to participate in the energetic exchange of ideas; there is a shared focus on ensuring the success of our students, faculty, and staff; and where, as a community, we unlock innovations that will improve the human condition.
Always A Work In Progress...
---
While slow, measured steps are expected, we are listening and are holding ourselves accountable for fast-tracking this journey.
Cultivating Student Excellence
---
It is a priority for Heinz College to attract, maintain, and nurture a student body of diverse viewpoints, backgrounds, and talents. We are also committed to improving access to our graduate programs, in particular for underrepresented populations.
We support these efforts through a variety of initiatives and partnerships, which include the following:
Student LED Diversity Initiatives
MEANINGFUL ENGAGEMENT
---
Heinz College and our student organizations plan and host speaker series, panels, and recruiting events that expose students a wide range of personal perspectives and professional experiences.
STUDENT LEADERS
---
Heinz College students are recognized for their leadership, both on campus and at national conferences.
Heinz College Council For Diversity, Richness, And Inclusion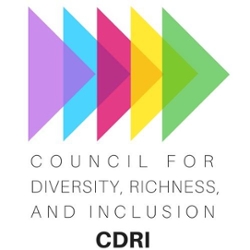 The Council for Diversity, Richness, and Inclusion (CDRI) is a student organization dedicated to making sure the Heinz College community lives up to its potential for diversity and inclusion. We believe the public sector and our campus community is richest if our leaders are diverse across many realms, including academic backgrounds, race and ethnicity, socioeconomic, regional, sexual orientation, gender identity, religious belief, age, neurodiversity, and other diverse life experiences.
Recent CDRI initiatives include an on-campus series on Unconscious Bias, and a Diversity in Policy Mentor Program.

RESOURCES FOR STUDENTS ON CAMPUS AND IN THE COMMUNITY
---
At Heinz College, we value the diversity of our student population and strive to provide the resources to help make our communities feel comfortable and at home. Below are some campus- and community-based multicultural organizations and engagement opportunities that you can take advantage of during your time as a Heinz College student. For an updated, searchable list of current on-campus multicultural events and activities, click here.
Faculty Scholarship
---
Heinz College has a rich tradition of faculty scholarship in topics related to social inequality. Here are a few recent examples:
UNIFIED FOR SOCIAL JUSTICE
---
The Heinz College Social Justice Committee has created programming and curricular opportunities that elevate attention on issues related to criminology and criminal justice, labor discrimination, health and environmental inequities, and many other disparities that have a disproportionate negative impact on minority populations in the United States.
Reimagining Public Safety
This series convened experts including prominent national journalists, organizers, activists, scholars, and officials from government and law enforcement for conversations about challenging historical and current problems pertaining to police reform.
CAUSE Speaker Series
As part of Carnegie Mellon's larger efforts to address these systemic challenges in our society, CMU's Center for Africanamerican Urban Studies & the Economy (CAUSE) and Heinz College created this series in 2021, designed to promote collaboration and deepen understanding of the historical and contemporary policy dimensions of persistent class and racial inequality in American society.
Collaboratory Against Hate
---
The Collaboratory Against Hate — Research and Action Center is a joint effort of CMU and the University of Pittsburgh to develop interventions against extremist hate and to minimize its impacts.