Alumni Association Awards Program
---
The Heinz College Alumni Association Board (HCAAB) believes that it is important to recognize the outstanding contributions that our alumni make to their chosen professions and in service to Heinz College. To that end, the HCAAB initiated the Heinz College Alumni Awards in 2012 to recognize outstanding alumni with three awards: Distinguished Alumni, Outstanding Recent Alumni, and Alumni Meritorious Service.
2019 Alumni Association Award Honorees
MerItorious Service Award
Rashi Venkataraman Romanoff serves as the Vice President for Programs and Partnerships for the Elizabeth Dole Foundation, where she oversees all programs and is steering new strategic partnerships to enhance the Foundation's reach and resources. The Elizabeth Dole Foundation works to bolster efforts to recognize and support our nation's military families and caregiviers. Prior to joining the Elizabeth Dole Foundation, Rashi worked at America's Health Insurance Plans (AHIP) as their Executive Director for Prevention and Population Health. In this role, she led programs, activities, and industry-wide initiatives related to prevention, wellness, and public health and launched AHIP's strategy to address the social determinants of health.
 
Originally from Pittsburgh, PA, Rashi is an experienced health care professional with a demonstrated history of working in the public and private sectors. From 2010 to 2017, Rashi worked at the U.S. Department of Veterans Affairs (VA), starting as a Presidential Management Fellow and eventually serving as the Director of Operations for the VA Center for Strategic Partnerships. In this role, she was responsible for directing collaborative projects valued at more than $150 million to better serve our nation's Veterans and their families. A graduate of Carnegie Mellon University, Rashi holds a Bachelor's degree in Biology and Public Policy and a Master's Degree in Health Care Policy & Management. She is also the previous recipient of the Fulbright Scholarship (2008) and Presidential Management Fellowship (2010).
Distinguished Alumni Award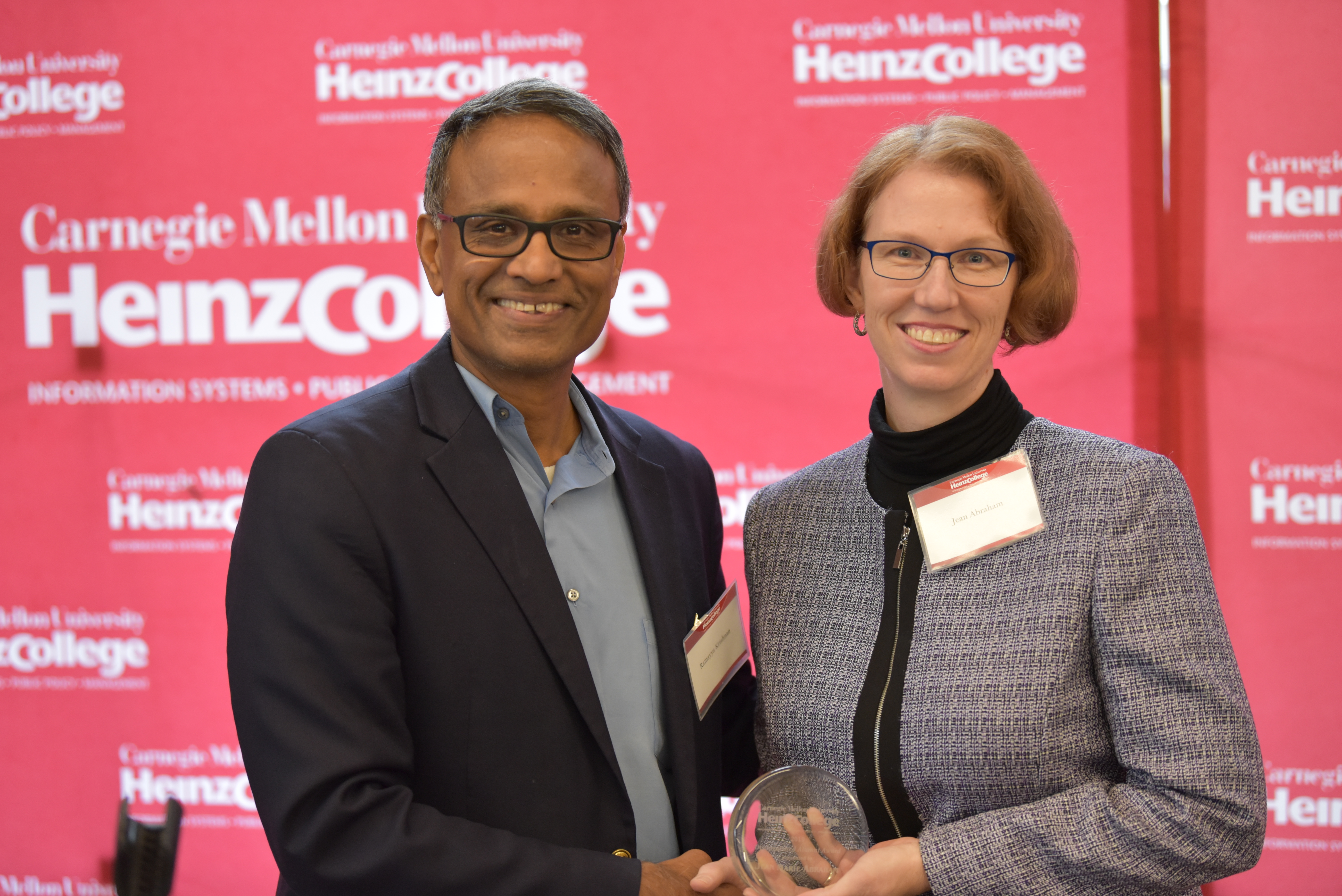 Jean Marie Abraham (Ph.D. 2001) is currently the Wegmiller Professor of Healthcare Administration in the Division of Health Policy and Management located within the School of Public Health at the University of Minnesota.

Originally from Arizona, Jean graduated summa cum laude from the University of Arizona with a Bachelor's degree in Economics and Political Science in 1995. Later that year, she began her doctoral studies at the Heinz College of Information Systems and Public Policy at Carnegie Mellon University with Dr. Martin Gaynor serving as her adviser. Following completion of her Ph.D., Jean joined the University of Minnesota faculty in January 2001.

Jean's area of expertise is health economics and policy. Over the past 18 years, she has published more than 60 peer-reviewed articles investigating issues such as workers' access to and cost of employer-based health insurance, the effectiveness of employer wellness programs, competition in insurance and hospital markets, and the impact of federal health reform on individuals, insurers, employers, and providers. Throughout her career, Jean's scholarly activities have received financial support from the National Institutes of Health, the Centers for Disease Control and Prevention, the Robert Wood Johnson Foundation, the Russell Sage Foundation, and the Commonwealth Fund.

Jean is well versed in U.S. health policy. During academic year 2008-2009, Jean was selected from among health economists across the country to serve a one-year term as the senior economist on health issues for the President's Council of Economic Advisers (CEA) in Washington, D.C. During the Bush Administration, Jean provided technical expertise to White House senior leadership, including documenting the effects of the economic downturn on health insurance coverage and drafting two chapters of the Economic Report of the President. During spring 2009, Jean participated in the Obama Administration's inter-agency process to develop policy positions later adopted as part of the Affordable Care Act. In her role, Jean provided technical expertise related to the economics of insurance expansions, identified revenue generation strategies to pay for the additional costs associated with expansions, co-authored the Economic Case for Health Care Reform report, and supported the CEA Chair's congressional testimony on the potential impact of health reform.

Following her return to the University of Minnesota, Jean has engaged with state policymakers by testifying before the Minnesota State Legislature and serving on the Minnesota Health Insurance Exchange Advisory Task Force. Additionally, Jean has given over 50 invited talks on the Affordable Care Act to diverse audiences across the country, including students, physicians, administrators, policymakers, business leaders, and community members. She has also worked to be an effective translator of the ACA and other health policy issues through media channels, and has been quoted in national publications, such as The New York Times, Modern Healthcare, USA Today, and Kaiser Health News.

Throughout her academic career, Jean has pursued excellence in the classroom. With core teaching responsibilities in the Master of Healthcare Administration (MHA) program, she has instructed courses in statistics for health management decision-making, quantitative methods, and health economics. Jean has been recognized for her teaching abilities by MHA students as well as by the School of Public Health. In 2011, she was the recipient of the School of Public Health's Leonard S. Schuman Award for Excellence in Teaching and is a three-time recipient of the MHA program's teaching award.

Beginning February 1, 2016, Jean assumed the role of Director of the Master of Healthcare Administration (MHA) Program, which is currently ranked second nationally by U.S. News and World Report. The Minnesota MHA program has graduated more than 2,500 individuals, most of whom have pursued careers as leaders of healthcare delivery and financing organizations. Jean is the seventh director to be named in the MHA program's 70-year history. In this leadership role, Jean oversees a team of eight staff members and maintains responsibility for all aspects of the full-time and executive cohorts (approximately 130 students total), including curriculum, instructional quality, and student performance as well as industry and alumni relations.
OutsTanding Recent Alumni Award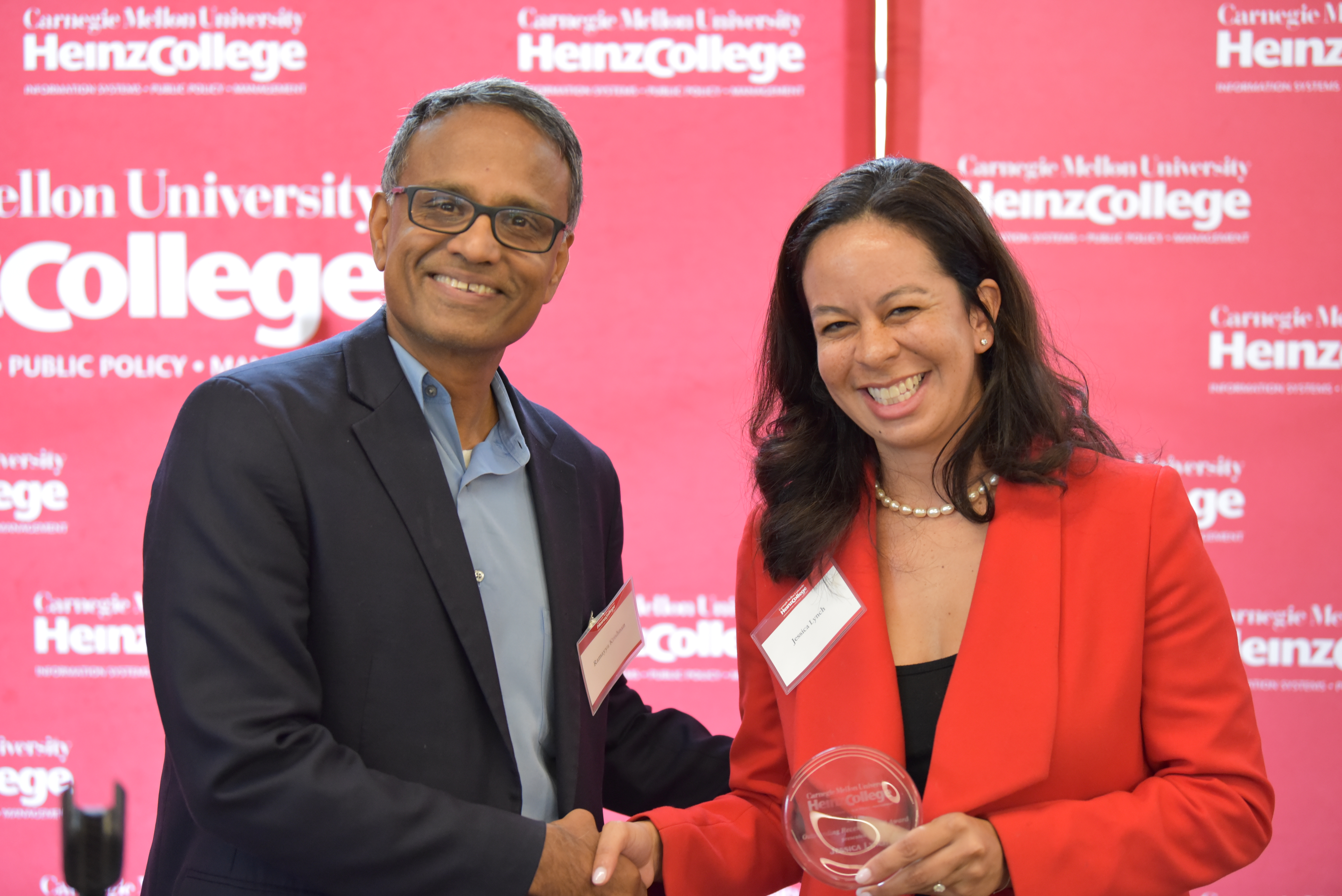 Jessica Lynch (MSPPM 2013) has nearly a decade of experience in strategy development, organizational design, and community engagement. Jessica is currently a founding partner at Generation Titans, a social impact firm with a race and equity lens. Jessica's work at Generation Titans is focused on connecting the needs of communities with the right resources, companies, and funders.

Jessica previously worked as Deputy Director of Strategy and Operations for My Brother's Keeper Alliance, an initiative of the Obama Foundation. Before her time at the Obama Foundation, Jessica worked at Deloitte Consulting in the Strategy and Operations Practice.

 At Deloitte, Jessica developed an internal D&I effort to increase employee retention for women of color. She also worked on multiple strategic plans for clients in the public and private sector. Prior to her time at Deloitte, Jessica was a college adviser with the National College Advising Corps.

In her free time, Jessica loves traveling, watching college basketball, visiting Prospect Park, and eating at as many restaurants as possible in Brooklyn, NY.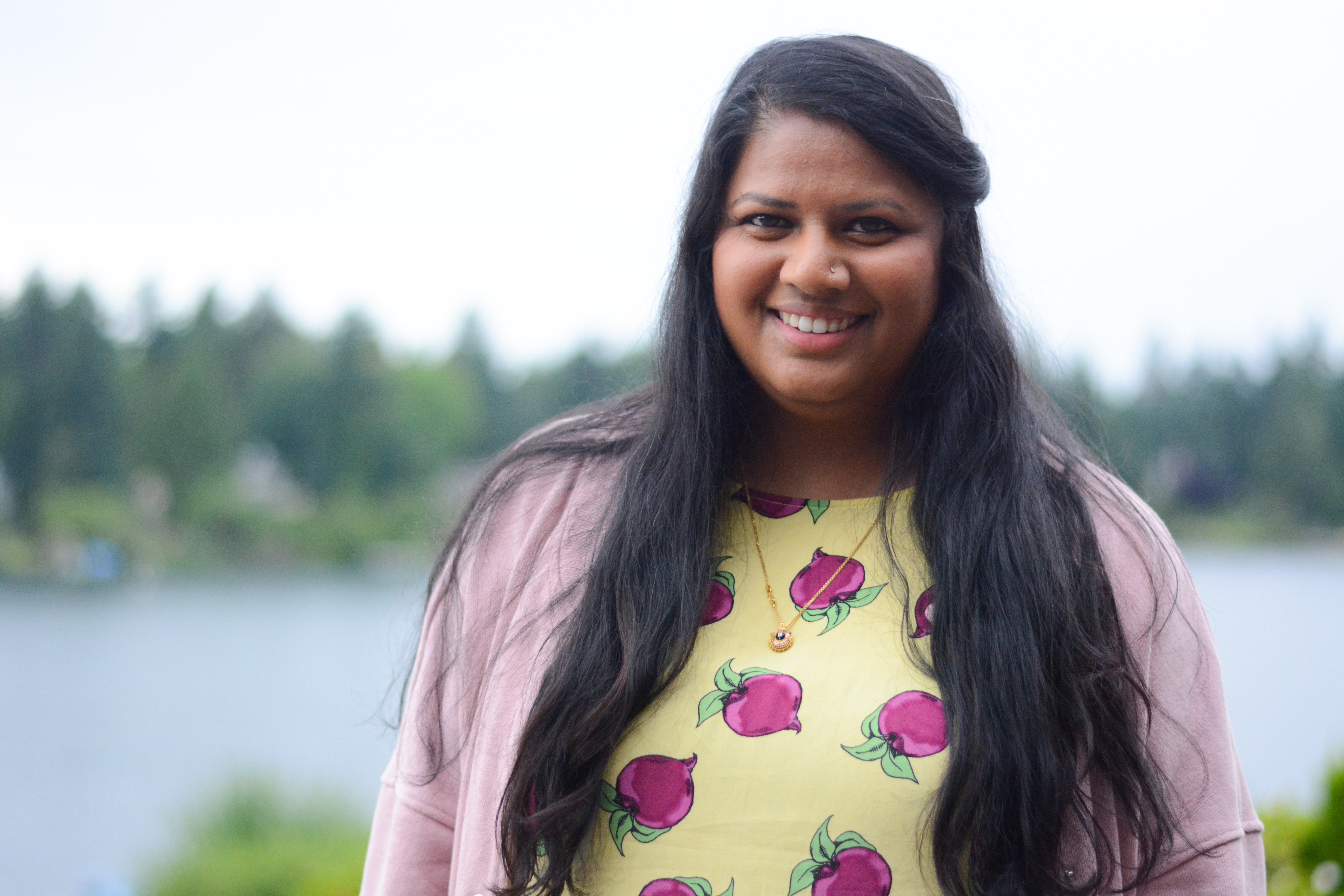 Srilata Remala's (MSHCPM '11) parents immigrated to the United States in 1981 to achieve the American dream from Andhra Pradesh, India. Through their successes, they created a family foundation, the Satya and Rao Remala Foundation, where Srilata is both a Trustee and Director of health programs for the past 10 years. Srilata attended the George Washington University in Washington, D.C. for undergraduate.
After graduate school, she worked in strategy consulting at Deloitte and Point B focused on healthcare improvements. Srilata has worked in various philanthropic spaces in Seattle, including working for Paul Allen on his strategic plan and endowment for his largest philanthropic effort, the Allen Institute. She transitioned to non-profit and is currently employed at Country Doctor Community Health Center as a manager working on special projects reporting to the Executive Director.
She is also the founder of a non-profit, The Maternal Coalition, whose mission is to ensure that all moms have access to just, equitable care. Srilata is on the board of Seattle Children's Hospital Foundation, Open Arms Perinatal Services, and Farestart.