Alumni Association Awards Program
---
The Heinz College Alumni Association Board (HCAAB) believes that it is important to recognize the outstanding contributions that our alumni make to their chosen professions and in service to Heinz College. To that end, the HCAAB initiated the Heinz College Alumni Awards in 2012 to recognize outstanding alumni with four awards: Distinguished Alumni, Outstanding Recent Alumni, and Alumni Meritorious Service, and the Dean's Recognition Award.
2022 Alumni Association Award Honorees
Distinguished Alumni Award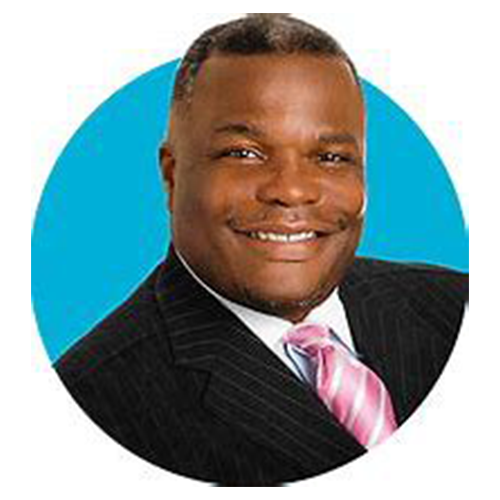 Dr. Howard B. Slaughter (MPM 1995)
Howard is President & Chief Executive Officer of Habitat for Humanity of Greater Pittsburgh.  He was Vice President of Community Development at Dollar Bank. He also served as the Regional Director of Fannie Mae's Pittsburgh Business Center, managing a $2 Billion housing investment plan and his office assisted Twenty-Four thousand families in becoming homeowners. Howard was the first President & CEO of Landmarks Community Capital Corporation.  He was an Adjunct Associate Professor in the Ph.D. Doctoral (Community Engagement) program and in the school of Business teaching Strategic Management, Introduction to Business and Essentials of Organizational Leadership at Point Park University.

Howard is on the boards of the Federal Home Loan Bank of Pittsburgh, Housing Alliance of Pennsylvania, the Mount Ararat Community Activity Center, Chairman of the Board of the Howard Hanna Free Care Fund Foundation and the Board of the Pennsylvania Economic Development Financing Authority.  He holds an Associate in Science degree in Financial Services, a Bachelor of Arts in Business Communication from Carlow University, an MBA from Point Park University, a Master's degree in Public Management from Carnegie Mellon University and a Doctor of Science in Information Systems and Communications from Robert Morris University.
OutsTanding Recent Alumni Award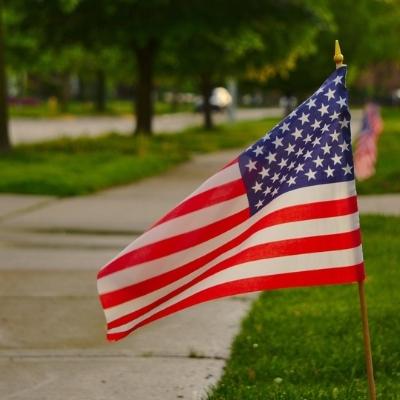 Ramer P (MSISPM 2015)
Ramer is a leading computer security specialist and foreign affairs expert. His interests focus on the topics of cyber threat intelligence, incident response, and block chain analysis. He is committed to finding innovative ways to combat malicious campaigns from advanced persistent threats (APTs), disrupt
ransomware events, and protecting the privacy of would-be victims online.

Through his experiences, Ramer has had success in unmasking hackers and finding missing persons. Ramer has lectured on cyber tools and capabilities from both a defensive and offensive perspective. He is sought after for his technical advice and innovative spirit. He can be found attending the major cybersecurity conferences such as DEFCON and Black Hat or participating in Capture-the-Flag (CTF) competitions.

Ramer is an advocate for STEM education and welcomes the opportunity to assist students who are looking to break into the cybersecurity realm, especially for those with a limited technical background. Ramer has been active in the Heinz College Mentor Program.
Meritorious Service Award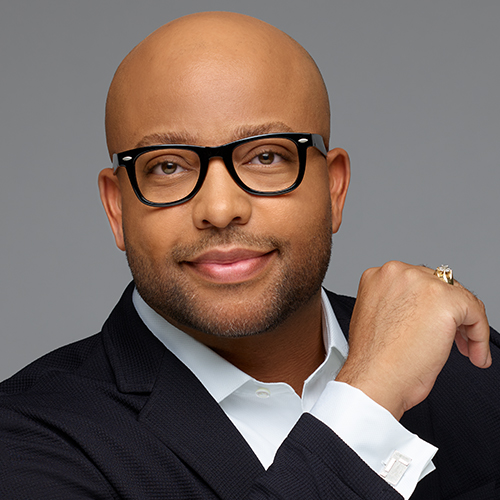 Lamar Lovelace (MAM 2004)
As Executive Director for Step Afrika!, Lamar Lovelace is responsible for the organization's strategy and operations, leading its staff, programs and the execution of its mission. Working closely with Step Afrika!'s board of directors, he spearheads fundraising, marketing, operations and long-range planning for the organization. He brings deep expertise from academia and has managed the organization's humanities-based partnerships.
In July 2017, Lamar joined Step Afrika! as Deputy Executive Director, where he oversaw the dance company's communications and marketing strategy, fundraising efforts and financial operations. Previously, Lamar spent 8 years at Columbia University as Assistant Director in the Office of Community Outreach and Education and Director of Public Programs and Events. At the New York City-based campus, he managed community-based partnerships and special events and produced large-scale, humanities-based programming opportunities to engage students, faculty and staff.  
At Broward College in Fort Lauderdale, Florida, Lamar was Director of Cultural Affairs and Student Engagement, where he created arts-based social justice programs and exhibitions. He holds Master's degrees in Arts Management and Oral History from Carnegie Mellon and Columbia, respectively, and a BA in Speech and Hearing Science from the University of Illinois at Urbana-Champaign. Lovelace is a member of Kappa Alpha Psi Fraternity, Inc.
Past Alumni Association Award Honorees
---