Commencement: Heinz College Celebration of Graduates
---
It's that time of year! Graduation is almost upon us, and we're looking forward to bringing our Heinz College community together to celebrate. This page will be regularly updated, so check back for the most up-to-date information.
PROGRAM INFORMATION
Date: Sunday, May 23, 2021
Time: 11:00 AM ET
Join us as we celebrate and recognize the achievements of our recent graduates!

Heinz College's 2021 Celebration of Graduates will be conducted as a virtual event. This enables us to prioritize everyone's health and safety while building on the success of last year's virtual ceremony.
The event will be broadcast via livestream immediately following CMU's Commencement Ceremony on Sunday, May 23, 2021. You can view the virtual program by following the link below.
Keynote Speaker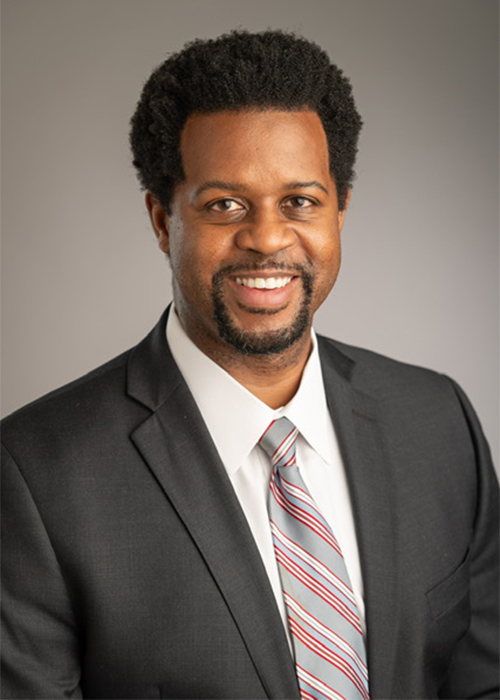 Robert Hampshire
Principal Deputy Assistant Secretary for Research and Technology Policy
U.S. Department of Transportation
Robert Hampshire serves as the Principal Deputy Assistant Secretary for Research and Technology Policy. Hampshire was previously an associate professor at the Gerald R. Ford School of Public Policy at the University of Michigan. He was also a research associate professor in both the U-M Transportation Research Institute (UMTRI) and Michigan Institute for Data Science (MIDAS), and an affiliated faculty member in the Department of Industrial and Operations Engineering (IOE).
His unique blend of engineering systems research with public policy has made him a leader in not only transportation research, but also on the disparate impact of policy decisions in transportation systems. This has led to important strides in our understanding of transportation equity. His research applies operations research, data science, and systems approaches to analyze novel transportation systems such as smart parking, connected vehicles, autonomous vehicles, ride-hailing, bike sharing, car sharing, as well as, pedestrian and bicyclist safety. His research focuses on environmental impacts, equity, and access to opportunities. His work has been cited widely, and covered by major press outlets. He has worked extensively with both public and private sector partners worldwide. He has also been a faculty member at Carnegie Mellon University and a visiting professor at Massachusetts Institute of Technology. Hampshire received a PhD in operations research and financial engineering from Princeton University.
Student Speaker
The student speaker nomination and selection process is currently in progress! The Heinz College Student Speaker will be announced in mid-April.
What You Can Do

I. GradUation Photo

Our Celebration of Graduates is all about YOU, so we want to show everyone your smiling faces!

As part of our virtual commencement program, we are putting together yearbook-style slides of all our graduates, alphabetical by program. For your convenience, we've created a web tool where you can easily upload a photo to be included.

You will be receiving an email on Wednesday, April 14, with a custom link. Please follow that link and get us your photos by Wednesday, April 21, if you'd like it to be included! If you do not receive a link, please contact Annie Julian at ajulian@cmu.edu.

To ensure your photo appears properly, please follow these guidelines:

Photo is in Color
Hi-resolution
Only you in the photograph
Cropped at 4:5 aspect ratio, vertical orientation

 

 

 

 

 

 

NOTE: If you would prefer to opt out of having any photo displayed at graduation, you will have that option. Please follow your custom link to opt out.

It will be wonderful to see all our graduates represented during the ceremony! If you have any questions or concerns, please contact Annie Julian in Student Affairs.

 

 

II. Group Photos

We invite you to contribute your Heinz photos!

Hit Us With Your Best Shot! Group photos or solo photos – doesn't matter! We just want to include as many Heinzers as we can!
To display properly, photos must be high resolution.
You can upload any size photos.
We may not be able to use all photos submitted.
Deadline for group photo submissions is April 20.
Submit YOUR Photos here - https://cmu.app.box.com/f/3b22c08ecc874f28b143ed9ddcb59535
FAQs
---
We know there's a lot on your mind as graduation approaches—we're here to make sure you don't forget the details!
Below, you'll find answers to common questions regarding some graduation basics like regalia and diplomas, as well as information about the CMU's in-person commencement activities.