Master of Entertainment Industry Management - Student Bios
---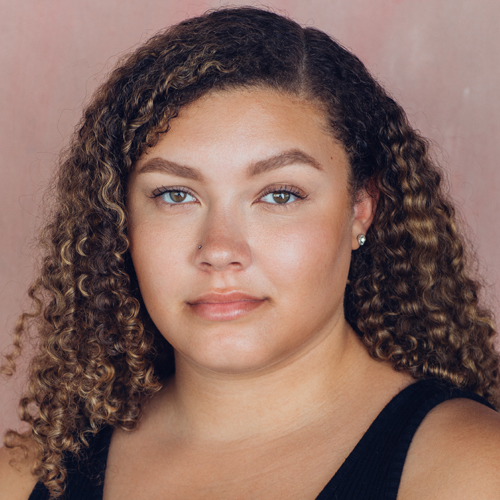 KAYLYND BROWN
Undergraduate Education: University of Central Florida, Rosen College of Hospitality Management: S. in Entertainment Management
Hometown: Leavenworth, KS
Favorite TV Show: Never Have I Ever/Grey's Anatomy
Kaylynd graduated from the University of Central Florida, Magna Cum Laude where she received her Bachelor of Entertainment Management. While attending undergrad Kaylynd gained experience through interning with the Latina Podcasters Network and working for the Orlando Magic and Apple. In order to hone her creativity and love for realistic storytelling, Kaylynd selected the Masters of Entertainment Industry Management program.

Since being a part of the MEIM program, Kaylynd has been able to bring her love and knowledge for sports, film, and television along with her creative point of view to numerous internships across the industry. While at MEIM, Kaylynd has been a Distribution Intern with The Asylum at the Cannes International Film Festival, a Production, Strategy, and Operations Intern at New Line Cinema, a Programming and Creative Intern at Universal Television, and a Production Assistant for Aquaman 2 and Creed III. She is currently interning at I'll Have Another Productions as a Development Intern and working as a Contestant Production Assistant on The Voice.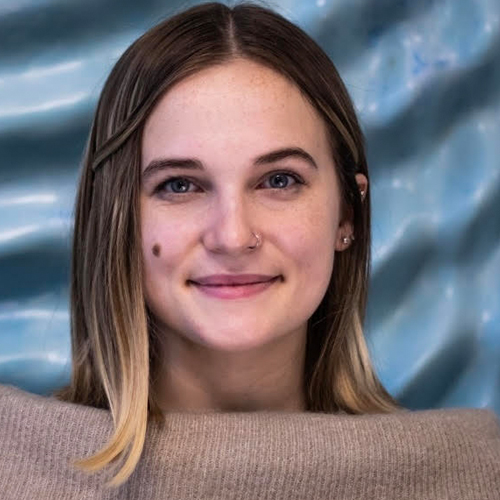 GEO CALAWERTS
Education: Elmhurst University/Music Business and Production
Hometown: Green Bay, WI
Favorite Film: Spirited Away
Area of interest: Production/Development for Film or TV
Originally from Green Bay, WI, Georgia (Geo) Calawerts has always had a love for the music industry and studied Music Business and Production at Elmhurst University just outside of Chicago. Geo originally came into the MEIM on the music track, but after taking Script and Story Analysis in the first year of the program, she fell in love with film/tv. Since then Geo has switched tracks and is now interested in development/agency work for tv/lit. During the fall, she interned at Partizan Entertainment as a production intern in their animation department and also worked at Thunder Road Films as a development intern. This spring Geo will be interning at Prodigal Entertainment as a development and production intern.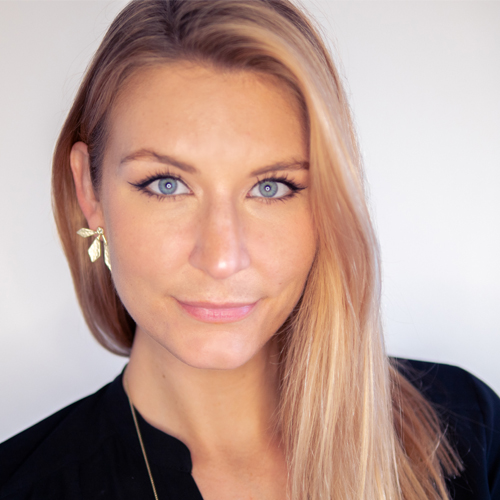 CAITLYN DOUR
Undergraduate Education: Fairfield University / Film & Television
Hometown: San Jose, CA
Favorite TV Shows: That 90s Show, My Hero Academia; Favorite Game: SpiritFarer
Area of Interest: Audience Insights & Development
Shifting her focus from working in the production of marketing and corporate content to working in the research that informs it, Caitlyn has made steady moves towards developing her abilities in programming and analytics to round out her eye for visuals. 
More prominent projects include a study in consumer privacy preferences for music streaming platforms, and negotiation breakdowns between Netflix and South Korea Broadband over Net Neutrality and the 2023 MBA between the WGA & AMPTP. She's widely interested in how audiences interact with shifts in policy, platform, and content availability in addition to fandom and digital trends.
In her most recent internship with Bally Sports, Caitlyn is assisting with consumer and market research, building reports to support teams in Ad Sales, Marketing, PR, and Business Development, and crafting customized research for the sports streamer.  
Previously, she interned at TOORLY, an audience driven platform for live touring, in project development for their video and social teams and at RelishMix, providing data-driven insights on how movies are tracking with audiences across social channels.  
In her next role, Caitlyn hopes to continue telling fan driven stories that support business development and growth in Television or Gaming. In her free time, she loves hiking, coaching volleyball, and getting creative with her camera.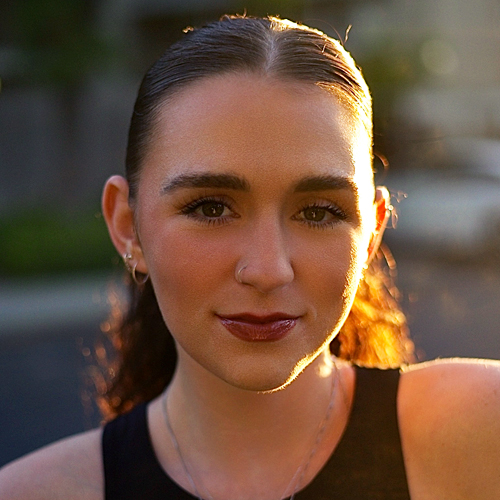 ALYSSA EBLEN
Undergraduate Education: Brenau University, Theatre and Organizational Leadership
Hometown: Atlanta, Georgia
Favorite TV Show: Abbott Elementary
Area of Interest: Agency/Management
Born and raised near Atlanta, Alyssa began her career in entertainment with a youthful affinity for acting. Pursuing a degree in theatre, she found her love for business and double majored in organizational leadership. She graduated in 2020 amidst the pandemic and began exploring broader avenues to develop her career in entertainment. Alyssa began her journey as a MEIM student in 2021,
pursuing a career in management. 

In the summer, Alyssa interned at ICM Partners and Creative Artists Agency while completing her externship with United Talent Agency. In the fall, Alyssa began working with Select Management Group in Digital Talent Management as an intern where she will continue to work through the spring. In her time there, she has developed an interest in brand partnerships and marketing events, which she hopes to explore after graduation.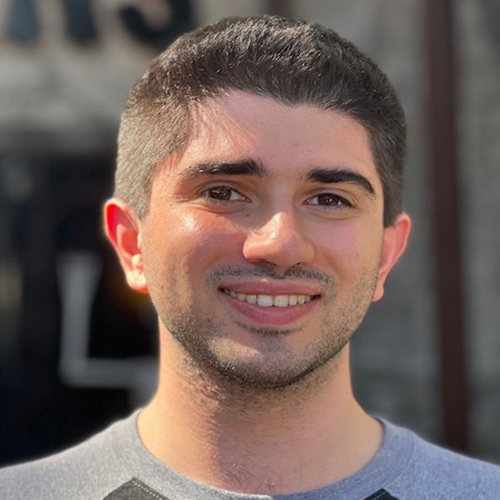 MATT FIACCO
Undergraduate Education: Ithaca College - Business Administration
Hometown: Warren, NJ
Favorite Video Game: The Last of Us
As a Master of Entertainment Industry Management candidate at Carnegie Mellon University, Matt hopes to take on a leadership role to impact the future of entertainment. He graduated from Ithaca College in 2018 after majoring in business administration with concentrations in marketing and finance. For three years he worked in hospital finance as a Patient Financial Services account representative close to home in New Jersey before returning to graduate school to follow his passions. Matt fell in love with entertainment in all forms after taking part in theatre and seeing how it helped the people around him grow in positive ways.
Matt has had the opportunity to intern at several organizations, including Steiner Studios, Horseless Cowboy, and Phoenix Pictures. Currently, he is interning at Faceware as a Business Development Intern. At Carnegie Mellon Matt is learning how quantitative analysis and the creative arts can complement each other for future advancement. Matt believes film, television, and video games are all meaningful artforms that have inspirational power. He hopes to work in either production management or brand strategy for one of these mediums in the near future.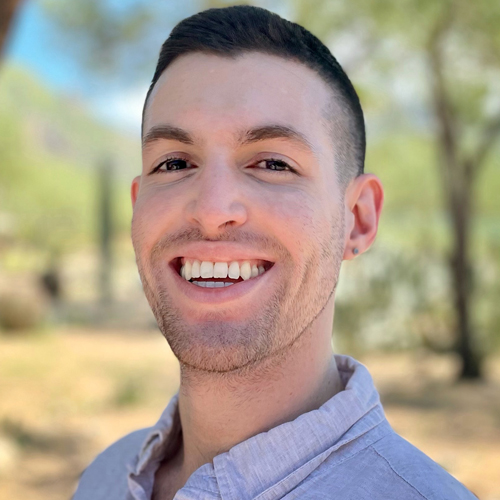 WALTER GARAY
Undergraduate Education: University of Arizona - Business Management and Entrepreneurship
Hometown: Tucson, AZ
Favorite Movie: Pirates of the Caribbean: The Curse of the Black Pearl
Area of interest: Talent Management and Music Acquisitions & Licensing  
Walter's love of entertainment began as a child when going to the movie theaters most weekends with his family. Growing up as a fan of cinema only heightened his passion for entertainment. His love also spanned music, especially during his time studying entrepreneurship at the University of Arizona by creating a small artist-centric independent record label as his venture and thesis project. Upon graduation, Walter landed a job in the aerospace and defense industry where he worked as an analyst within the engineering department. After a few years of professional work, Walter wanted to broaden his horizons by pursuing a graduate degree that aligned closely with his passion for entertainment which led him to the Master of Entertainment Industry Management program. 
Throughout his first year in the MEIM program, Walter has had the opportunity to be a Public Relations Intern at Calliope House: The Pittsburgh Folk Music Society and a Talent Management Intern at Humanity Media and Entertainment Group during his second year. Walter was recently promoted to Assistant Talent Manager with Humanity Media and Entertainment Group for the spring semester. Gaining experiences in both music and film, Walter is determined to utilize them and work in a media company when graduating from CMU.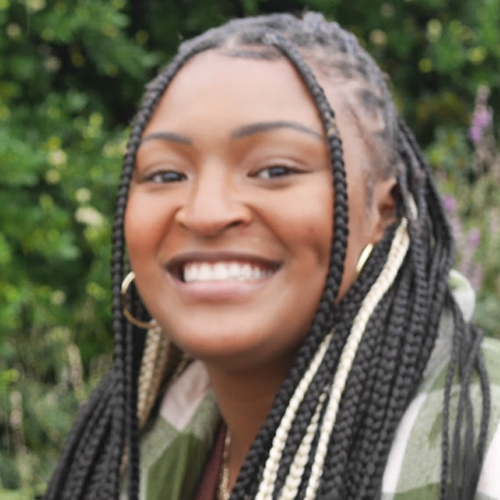 CHLOE HAMPTON
Undergraduate Education: University of New Orleans/BA Film & Theatre - Film Arts
Hometown: Oakland, CA
Favorite Film: Clueless (1995)
Area of Interest: Music (Booking/Events)
Chloe's interest in entertainment started early. Her uncle was a DJ for a big radio station in San Francisco when she was growing up and she knew someday she would be a part of that world. When she was 17, her uncle offered her an internship at the station and from there she was hooked. Now that she has graduated from University of New Orleans with her film degree and her Division 1 volleyball career has come to an end, she is back on the music scene. Since moving to Los Angeles to finish her graduate degree at Carnegie Mellon University, she has interned at multiple high profile companies within the music space (SiriusXM, Soundbyte Management, and Live Nation). Shortly before the start of the new year, she accepted a full time position as the Tour Coordinator in the Global Touring division at Live Nation.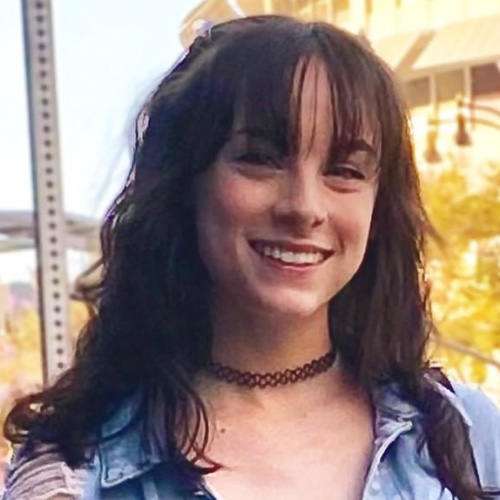 SAM HAZLETT
Undergraduate Education: University of North Carolina at Asheville / Natural Sciences
Hometown: Charlotte, North Carolina
Favorite TV Shows: Solar Opposites
Area of Interest: Music (Marketing & Live Events)
Hailing from Charlotte, North Carolina, Sam's interest in live entertainment is rooted in her childhood growing up in the NASCAR capital, frequenting races, driver-sponsored concerts, and more. Though she graduated from the University of North Carolina at Asheville with a degree in Environmental Science, she ultimately decided that her passion lay in the music industry. Combining her upbringing with her personal love for music led her to pursue a Masters in Entertainment Industry Management at Carnegie Mellon. This past fall Sam held a position at Concord's Fantasy Records, as their marketing and publicity intern. Now, she works at Warner Music Group in Atlantic Record's sync licensing department. Since beginning the MEIM program, she's gained an interest in marketing, live events/touring, and management.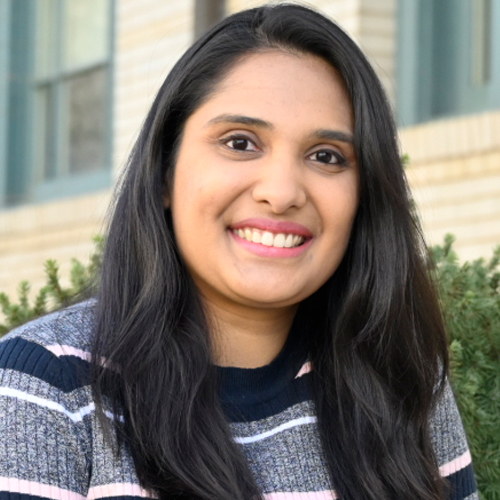 AARUSHI JAIN
Undergraduate Education: FLAME University, India. Major: Business Marketing
Hometown: Kolkata, India
Favorite TV show: Gilmore Girls
Area of interest: Film production
Born and raised in India, Aarushi's first love was always Bollywood! After pursuing an undergraduate degree in Business Marketing and Psychology, she spent the next 4 years as a unit production manager, working on feature films in India for some of her favorite Bollywood production houses. While working in India, Aarushi realized her passion for producing on a global scale and decided to travel across the country to get a higher education in the business of entertainment.
While at MEIM, Aarushi was fortunate to explore various avenues like analytics and story analysis, and bring those new points of views to her existing knowledge of production. In her first year, Aarushi attended various film festivals like SXSW and Cannes, while also working as the Director's Assistant for Carnegie Mellon's own International Film Festival. She worked at Legendary Entertainment in the Production Finance and TV Physical Production departments in the summer and fall respectively. Currently, she is working at Treefort Media, a podcast producing company, to venture into audio producing. 
With her practical experiences, coupled with her passion for entertainment and her academic knowledge, Aarushi is confident about achieving her goal- to become a Film and TV Producer, and make content that represents diverse cultures.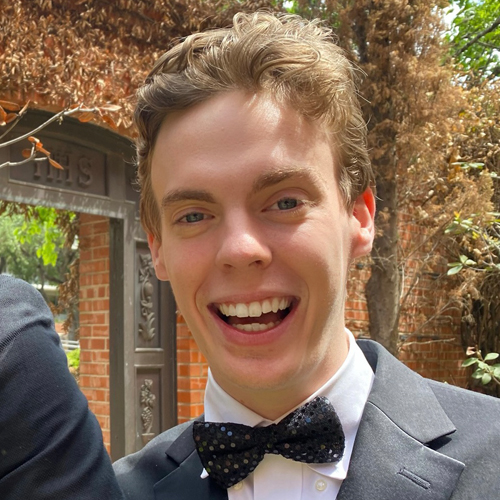 ETHAN JONEs
Undergraduate Education: Trinity University - Piano Performance / Entertainment Business
Hometown: Fort Worth, TX
Favorite Film: Tár
Area of Interest: Film Marketing
Ethan has been obsessed with box office grosses and Oscar nominations since he was a little boy. In undergrad, he studied piano performance at Trinity University, but eventually suffered from tendonitis in his wrists, making it harder to play. Since he couldn't play piano as much afterwards, he decided to lean into his obsession with pop culture and entertainment analytics and join the MEIM family.
During his first year, Ethan interned at HBO Max on their growth marketing strategy team, and spent the summer after that in the mailroom at United Talent Agency. During his second year, Ethan has been at NBCUniversal helping the Focus Features media team with awards season and marketing strategy for upcoming films. At the 2023 Sundance Film Festival, he was able to do camera ops and slating for dozens of Variety and IndieWire interviews with actors and filmmakers. In the meantime, Ethan is loving the time spent at the MEIM Center with his favorite classmates and professors. He sees himself as a studio executive or an agent in the future.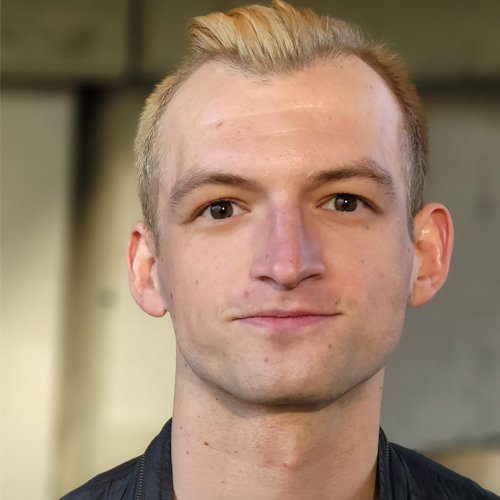 TOM KALNAS
Undergraduate Education: College of William & Mary / Marketing - Performance Dual Major
Hometown: Pittsburgh, PA
Favorite Film This is Spinal Tap (1984)
Area of Interest:  Comedy Agent
For four years, Tom was an independent producer and performer in New York before entering the MEIM program. He has a passion for supporting and encouraging artists, particularly comedians. He is now pursuing a career in comedy representation at United Talent Agency. Upon graduating from the College of William and Mary with a dual major in Marketing and Theater, he worked as a stage actor in New York. During the pandemic, Tom transitioned from performer to producer, becoming the Technical Director for the digital comedy club Socially Distant Improv. There he collaborated with over 250 comedians and raised thousands of dollars for NYC charities. He also taught online classes in digital production, livestreaming and post-production at the People's Improv Theater. Tom enjoys screenwriting, developing new material, and making connections within the comedy community. He recently interned for producer Shirley Saldamarco. Last fall Tom interned at Treefort Media as a Showrunner's Assistant and with Grandview Automatik in Lit Management. Tom is having a great time at UTA and is very thankful to the MEIM program for helping him land a full time job.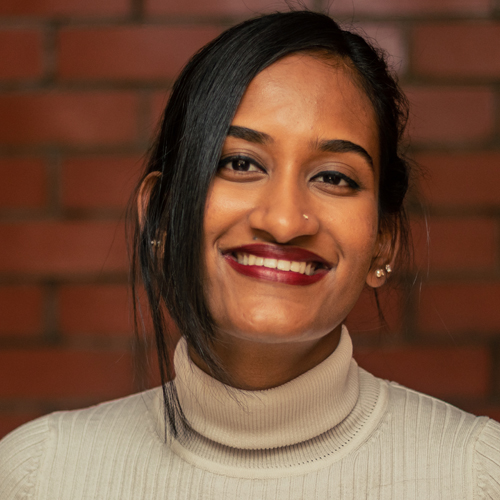 ANJANA KANKANALA
Undergraduate Education: University of Madras (South India) / Degrees in English and Journalism
Hometown: Chennai, South India
Favorite Movie: Lucy (2014)
Area of Interest: Market Research, Acquisitions/Distribution, Licensing 
When she was young, books, movies, and music were Anjana's way of understanding different worlds and the different lives that people lived. With age, she understood that creating great content was as much a strategic process as it was a creative one. After managing a band for three years, she knew she wanted a career at the intersection of business and entertainment. 
Anjana is passionate about content that tells great stories and aims to help companies drive developmental goals and discover growth opportunities. She has interned at National Research Group as an Entertainment Market Research intern, where she worked on research projects for entertainment companies. Over the Fall, she interned at Skydance Media as a Creative Development intern in Film and TV, and at The Machine Brand Consulting in Marketing and Business Development for their Oh! Jazz client's business. She currently works at A24 as a Digital Distribution intern.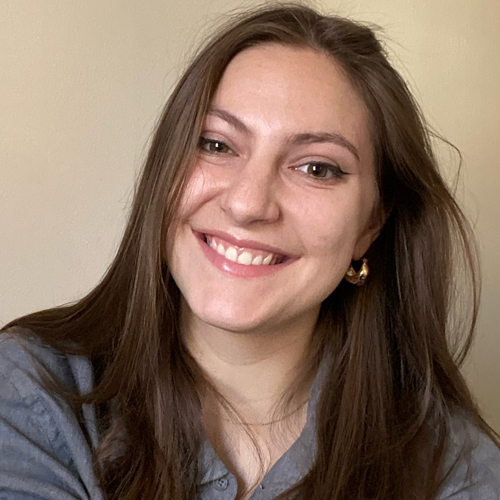 SAM KETTER
Undergraduate Education: The Ohio State University - Major: Strategic Communications
Minors: Game Studies, Fashion and Retail, Hometown: Columbus, OH
Favorite Video Games: Dark Pictures Anthology
Sam's interest in entertainment stems from a deeply rooted need for story and an affinity for creating splashy, lasting impressions. She earned her B.A. in Strategic Communications at The Ohio State University with minors in Gaming, Fashion, Nonprofits, and Sociology to better understand connecting with an audience. These cross-disciplinary concepts were put to work during several communications internships - and fully displayed in her production work with the Fashion Production Association, a longstanding student organization. After graduation, Sam chose to narrow her focus on the entertainment industry as a Master of Entertainment Industry Management student at Carnegie Mellon University in pursuit of powerful, seamless, and immersive storytelling for both brands and content.
Sam is currently interning with ID PR, the largest independently owned full-service communications agency in entertainment, and Ubisoft, a premiere video game publisher known for popular franchises like Assassin's Creed and Far Cry. Her interests within the industry are broad, but she is actively pursuing opportunities in brand management, publicity, and event production within the film and gaming industries.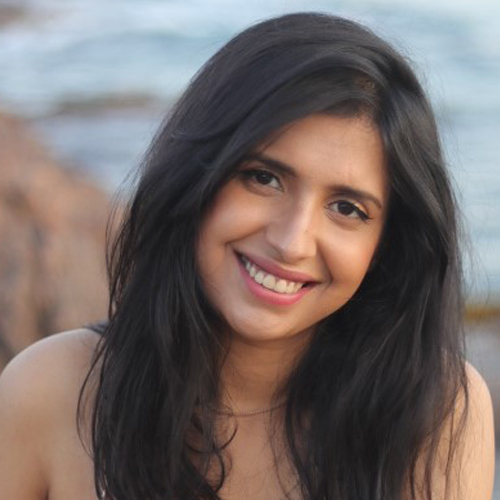 SIYA KHANSE
Undergraduate Education: Bachelor of Design, specialization in Filmmaking
Hometown: Pune, India
Favorite TV Show: House of the Dragon (Game of Thrones series)
Area of Interest: Entertainment Technology / Product Management / Streaming
Siya grew up watching films as a family-bonding ritual. Until the pandemic, she'd go to the theaters three times a week. Thus, the world of cinema holds a very special place in her heart.
Siya's decision to pursue the MEIM program stemmed from her entrepreneurial endeavors and undergraduate degree in filmmaking. As a founder of an e-commerce business for 3 years, Siya honed her skills in entrepreneurship, customer service and marketing. Her internships at NBCUniversal and Vudu as a Product Management intern, further solidified her interests at the intersection of Entertainment and Technology.

With a background that spans from Filmmaking and Communication Design to Product Management, Siya is uniquely positioned to comprehend the needs across various departments in the entertainment industry. She hopes to combine her creative and business acumen to drive innovative solutions in the fields of Film & TV, Streaming and Gaming.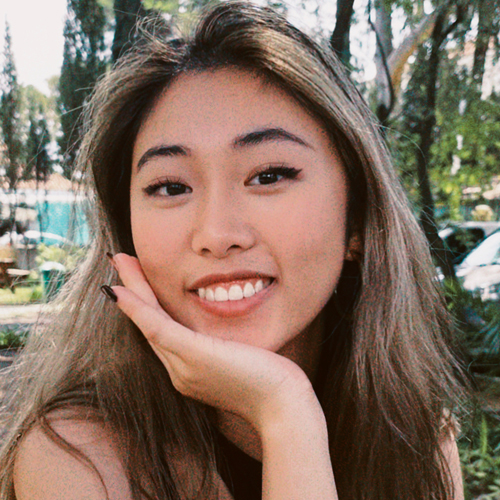 ANRAN (CHARLOTTE) LIAO
Undergraduate Education: Communication University of China
Hometown: Yibin, Sichuan, China
Favorite Movie: A Brighter Summer Day (1991)
Charlotte graduated from the Communication University of China with a degree in Communication and a minor in TV Directing and Editing. As a lifelong fan of entertainment, she worked in the film & TV industry in China as a film journalist, brand and content marketer, and IP product intern. These experiences inspired Charlotte to pursue a career in the business side of the entertainment industry and join the MEIM program at Carnegie Mellon University.
Through this program, Charlotte found a passion for data-driven strategies in the marketing and research side of the film/TV/gaming industry. She completed a marketing internship at Amblin Partners this summer and will explore consumer insights at her fall internship with Fox Entertainment. In the future, Charlotte hopes to bring more diverse stories to the screen through exploring the marketing, research & insights field where entertainment meets technology.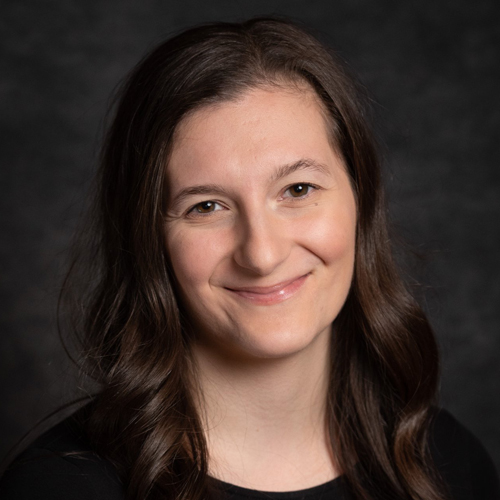 GABBY LOSSIA
Undergraduate Education: Michigan State University - Business General Management & Theatre Stage Management
Hometown: Grand Blanc, MI
Favorite Film: Selena (1997)
Area of Interest: Live Event Production
Growing up as a performing arts kid, Gabby has always been captivated by the entertainment industry. As an undergraduate at Michigan State University, she pursued dual degrees in business general management and theatre stage management. For the next five years, Gabby helped produce the largest
amateur theatre festival at the Edinburgh Fringe. However, her goals to work beyond the theatrical sector galvanized Gabby to pursue a Masters in Entertainment Industry Management from Carnegie Mellon University.

During her time as a graduate student, Gabby has been fortunate to apply her education to varied entertainment internships with NBCUniversal, Warner Music Group, the Pittsburgh Steelers, and others. Gabby has been taking advantage of experiential learning opportunities by participating in the SXSW Music Festival, Cannes Film Festival, and Sundance Film Festival. Gabby's goal is to help produce the world's most iconic pieces of live entertainment. Her academic studies, coupled with passion and real-world experiences, serve as a solid foundation for Gabby to be a contributing member of any team. She is excited to bring her organization, communication, and problem-solving skills to future opportunities!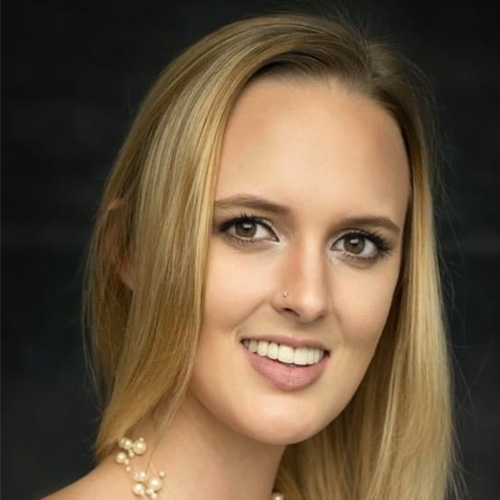 KAILEA MARTIN
Undergraduate Education: Northern Arizona University, B.S. in Strategic Communication
Hometown: Peoria, Arizona
Favorite Movie: Lord of the Rings: The Return of the King (2003)
Area of Interest: Business Development/ Experiential Entertainment
Kailea has always maintained a passion for creative enterprises, originally studying strategic communication at Northern Arizona University. There, she completed a semester-long study into the marketing strategies utilized by MARVEL and developed a trailer for their upcoming film at that time (Black Widow). After graduation, she took a receptionist position at a law firm and worked her way up to legal assistant. This venture piqued her interests in intellectual property rights and the process of obtaining them for film, television, and live events.

After enrolling in the Master of Entertainment Industry Management program at Carnegie Mellon University, Kailea found a new desire to help bring stories to life. Aiming to learn as many sides to the industry as possible so she may one day start her own business, she is eager to form her own vision of experiential entertainment. After completing internships at The Pittsburgh Film Office, ACE Entertainment, and Wasserman Media Group; Kailea is now interning in the Business Affairs department at Universal Studio Group (NBCUniversal).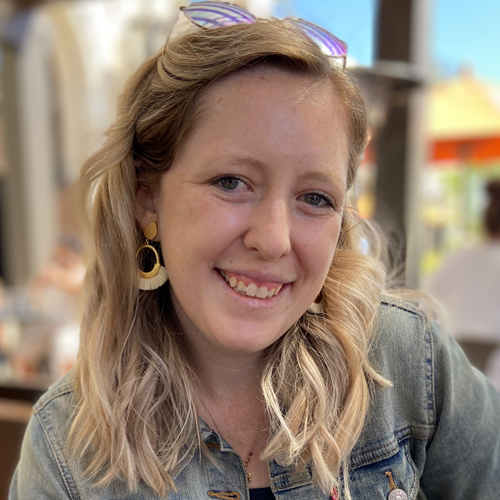 RACHAEL MCNAMARA
Undergraduate Education: University of Southern California, Theatre
Hometown: Dallas, Texas
Favorite TV Show: What We Do in the Shadows
Area of Interest: Television Development
Rachael's passion for theatre and storytelling drew her to the entertainment industry from a young age. She graduated from USC with a BA in Theatre and a minor in Cinematic Arts. Since then, her work experience has taken her everywhere, from Icelandic fjords as an Adventure Guide for Adventures by Disney to the New York Street backlot on Paramount Pictures' historic studio lot when she participated in the studio's Page Program. The through-line of her work experience has been a passion for supporting, creating, and sharing stories.

Looking to leverage her passion for storytelling and work experience to productively contribute to the entertainment industry, she joined the Master of Entertainment Industry Management program at Carnegie Mellon University. In Summer 2022, she had the opportunity to explore podcast production at Treefort Media and learn more about development for filmed entertainment at Groundswell Productions. In Fall 2022, she interned at Sony Pictures Television, where she found a passion for television development and current programming. In her final semester, she is excited to build upon the skills she learned at Sony as the Development and Current Programming Intern at Universal Content Productions. In the future, she hopes to utilize her business and analytical skills to further explore the scripted television space and support innovative and inclusive content.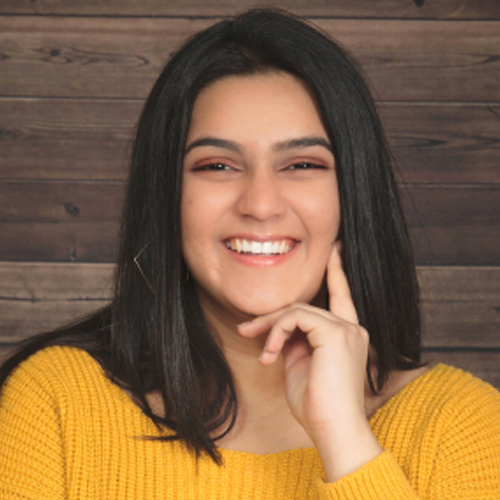 SHAMBHAVI MISHRA
Undergraduate Education: Carnegie Mellon University - Major: Humanities Analytics & Music Composition Minor: Sonic Arts
Hometown: Princeton, NJ
Favorite Movie: Hunt for the Wilderpeople (2016) Favorite TV Show: The Great
Area of interest: Television/Film Production
Shambhavi Mishra is passionate about multi-media entertainment and developing technological projects for the creative arts. During her undergraduate education at Carnegie Mellon University, she pursued the BXA interdisciplinary program in Humanities Analytics & Music Composition. The program provided her with an integrated experience in music technology, concert management, and professional writing for data-based stories. Through her creative projects, she captured the relationships between human behavior, data, and the digital world. Through CMU's accelerated master's program, Shambhavi began her graduate education during her senior year to further her involvement at the crossroads of screen-based media, data analytics, technology, and management.
Shambhavi was the winner of the 2021 Hedy Lamarr Achievement Award for Emerging Leaders in Entertainment Technology and has premiered two films, "Angels of the House" and "Beautiful Utopias." She has completed summer internships with ICM Partners/CAA (agency), MGM EPIX (publicity), LB Entertainment (film production), Hello Sunshine (kids & animation) and has spring internships at LB Entertainment and NBCUniversal (TV programming DEI). As Shambhavi continues to pursue her career, her goal as a future entertainment industry producer and artist is to provide diverse audiences with new immersive experiences through the interaction of data, technology, and multi-media storytelling.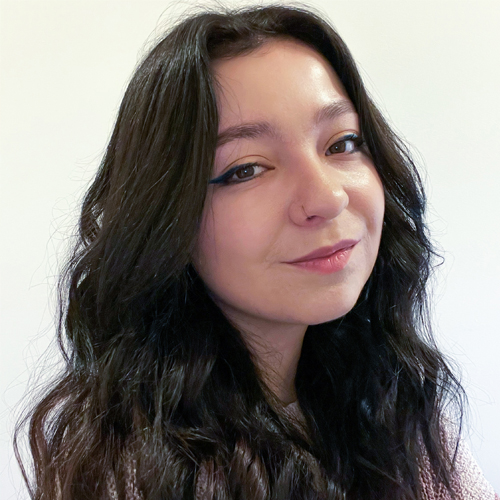 AMANDA MOLLOY
Undergraduate Education: American University/Journalism
Hometown: Philadelphia, PA
Favorite Film: Superbad (2007)
Area of Interest: Music marketing/PR or live events/touring
After graduating from American University with a major in Journalism and minors in Business & Entertainment and Marketing, Amanda decided to follow her passion for all things pop culture and pursue a Master of Entertainment Industry Management degree at Carnegie Mellon University. Amanda's experience as a writer, photographer, and graphic designer for entertainment publications, combined with past internships at a music venue, booking agencies, and an artist management company, has prepared her for an exciting two years in the MEIM program. Amanda hopes to utilize her creative skillset in the music industry to help artists tell their stories. She currently works as a Music Group Intern at Insomniac Events as well as a PR Representative for °1824, a division of Universal Music Group. Amanda hopes to work at one of UMG's iconic record labels or at a live music company after graduating from the MEIM program (but her ultimate goal is to be Tame Impala's tour photographer).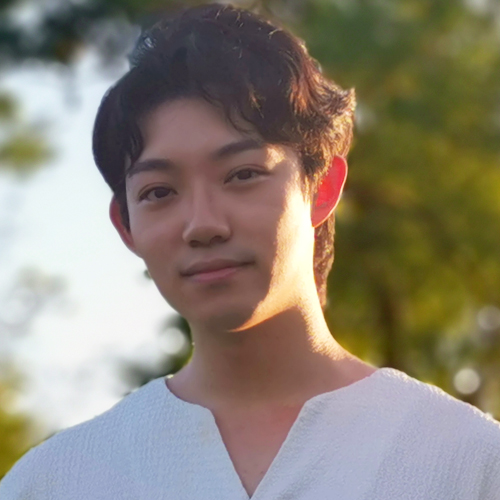 PATRO PAN
Undergraduate Education: Emerson College, Major: Film Production
Hometown: Beijing, China
Favorite Movie: No Country for Old Man; Favorite Game: NieR: Automata
After graduating from Emerson College with a degree in Film Production, Patro started his career as an assistant director in the Chinese film industry. However, Patro soon discovered that there was little creative freedom on the path he picked. Subsequently, he made two decisions: 1. Carving out a new career in China's booming video game industry, where there was less censorship and more creative talents; 2. Equipping himself with analytical and management skills by joining the MEIM Program, having learned that it takes more than creative power to tell a good story. Currently, Patro is working at HoYoverse as a marketing and brand strategist for Genshin Impact, an open-world ARPG and an international smash hit. He is dedicated to promoting stories that can transcend ideological boundaries and resonate with people of different cultures.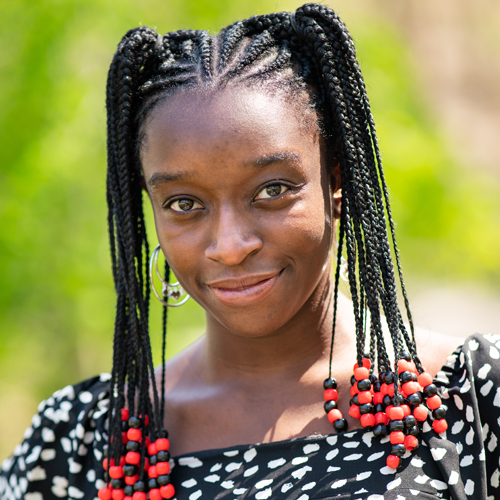 SAMMIE PAUL
Undergraduate Education: Dramaturgy BFA from Carnegie Mellon School of Drama
Hometown: Brooklyn, NY
Favorite TV Show: Severance
Areas of Interest: Agency, Creative Development, Production, Business Affairs
Sammie Paul is a first generation, Afro-Caribbean creative dedicated to increasing equity within arts education and the entertainment industry at large. A recent graduate of Carnegie Mellon University's School of Drama Dramaturgy (BFA) program, Sammie has a strong English background and a wealth of experience in diverse development processes, including managing published magazine photo shoots, developing multimedia festival performances, and producing original shows off-Broadway.
In the summer of 2022, Sammie interned for Spectrum Reach, optimizing national marketing campaign workflows and supporting the production of commercial advertisements on set. Reporting directly to the Vice President of Production & Creative Services, Sammie was able to work closely with a diverse set of high-level executives from Creative to Marketing to Finance, culminating in a presentation of modernized, strategy opportunities to the Spectrum President and full leadership board. In the fall Sammie interned for Fourth Wall Management as a Literary Intern and AGC Studios in Worldwide Sales and Distribution, supporting the sales team in preparation and throughout the American Film Market in addition to maintaining international distribution grids.
Sammie is currently interning at United Talent Agency and looks forward to expanding their industry knowledge base both inside and outside of the classroom as a Master of Entertainment Industry Management. Ultimately, Sammie looks forward to creating innovative opportunities for creatives within the rapidly changing entertainment landscape.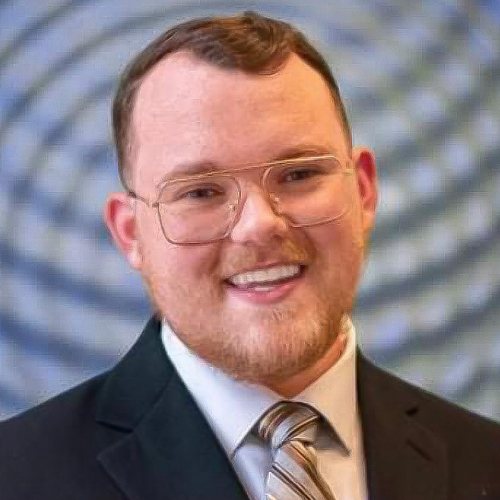 KODY BLUE PROCTOR
Undergraduate Education: Ball State University: Public Relations
Hometown: Williston, North Dakota
Favorite Film: Coraline (2009)
Area of Interest: Production or Acquisitions
Kody started his career in the entertainment industry at his local mom-and-pop movie theatre. He loved every second of working there but didn't realize that the entertainment industry is where he belonged. After high school, he worked full-time to save up for a 4-year university while also being a full-time student at his local community college. He went to Ball State University for Public Relations with a concentration in event planning and management, where he determined he wanted to become a celebrity publicist.

Since being accepted into Carnegie Mellon University, Kody has enjoyed branching out from PR and has taken internships in development, talent management, acquisitions, and production. In the Fall, he was a booking intern for E! news, and for the Spring, he will be with the podcast company, Treefort. As he explores these new areas, he prioritizes working for companies that support and give voices to under-represented communities.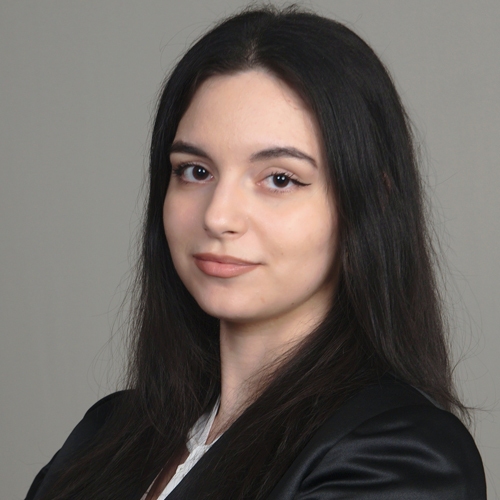 CAROLINA QUINTANA
Undergraduate Education: Carnegie Mellon University: Decision Sciences with a minor in Media Design
Hometown: Houston, Texas
Favorite Movie: The Gentleman (2019)/ Favorite TV Show: SEE (2019)/ Favorite Video Game: The Legend of Zelda Breath of the Wild
Area of Interest: Creative Content Management, Design, Marketing, Video Games
Carolina Quintana graduated with a BS in Decision Science, a minor in Media Design. Her projects have led her, thus far, to work in four different countries (one remotely). Has shaped her to thrive in interdisciplinary and cross-cultural teams and look forward to working in synergistic groups with a shared vision. Some of the more prominent projects she has worked on include (1) an interactive documentary, based in Cuba (using Premiere), which is displayed in the Askwith Kenner Global Language and Cultures Room in the Tepper Quad at Carnegie Mellon University's main campus (Pittsburgh); (2) a programming database for a hospital in Peru; where she researched administrative processes and improved them by decreasing wait-time significantly; (3) along with an automated back-up process consultant plan for future work that can be done for the improvement of their business; (4) personally working with the Consulting Director of Research at the Swedish fashion company H&M. Gaining insight into applicable business data analytics research, social listening tools used for sentiment analysis for the purpose of pitching a creative marketing strategy and a solution recommendation with high viability to success due to gathering consumer statistical information through machine learning and data scraping tools, i.e. Brandwatch, to H&M and (5) she has taken a professional certificate course at the Massachusetts Institute of Technology with MIT Institute for Data, Systems and Society for Data Science and Machine Learning: Making Data Driven Decisions. 
Fascinated by the entertainment space, Carolina is seeking a role where she can push into creative and thoughtful applications of technology and master operating in the convergence of art and technology. She is currently interning at Faceware Technologies, a facial motion capture company, where she is a Business Development Intern.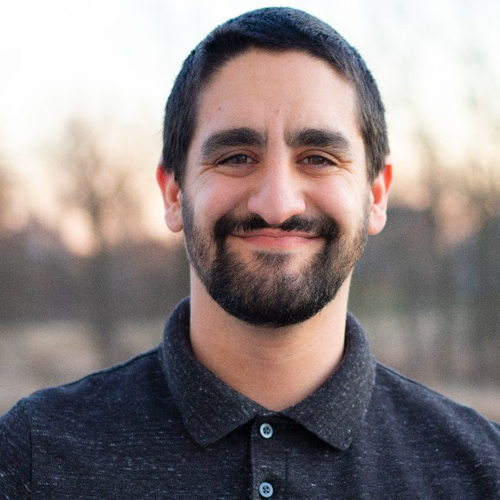 LUKE RESSLER
Undergraduate Education: Albright College - Major: Music Industry Studies
Hometown: Sebastopol, CA
Favorite Film: Toy Story
Obtaining his bachelor's degree in Music Industry Studies at Albright College unearthed Luke's passion and curiosity for the entertainment industry. After working with artists at Lion Records, Luke decided that he would rather work with actors, which is why he made the pivot from music to film. Luke did a social media internship at Barrio Alegria, a Talent Agent internship at Park Artists Group, and worked as an intern at Focused Artists Branding (FAB). He is currently working as a Research Assistant for TAP, a company that uses machine learning technology to connect entertainment professionals in the global media and entertainment industry. Luke hopes that his research can provide people with the information they need to make the world a better place through ethical and informed decision making.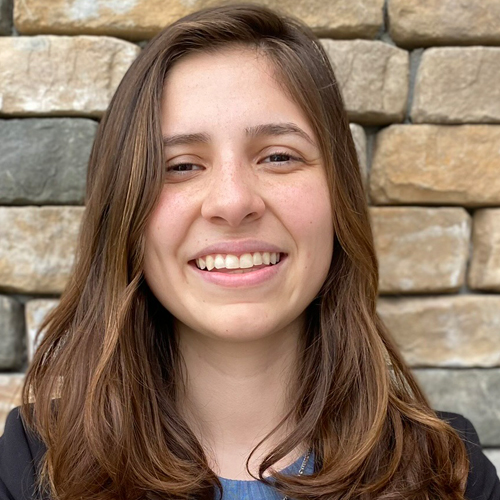 DANI RESTREPO
Undergraduate Education: Florida State University: Communication (Media Studies) and English (Editing and Writing in Media)
Hometown: Kissimmee, FL
Favorite Film: Surf's Up (2007)
Prior to deciding to go back to school, Dani had no idea what she was doing with her life. She took on several odd jobs that involved coordinating large weddings, running administrative/clerical responsibilities for a tire warehouse, and managing a staff of 10 on a 20-acre farm. It took leaving the desolate town of Tallahassee, Florida and a global pandemic to really inspire Dani to ask the question: "What is my purpose?" as well as "Should I really get another dog?"

With the goal of improving representation both on-screen and in the workforce, she started off her first semester as a Graduate Assistant for the Dean of Diversity, Equity, and Inclusion at the College of Fine Arts. This experience led her to intern at WarnerMedia in her spring semester under the E+I, Workforce and Production pillar. From there, she decided to return for a summer semester, and has officially accepted/started her new role as an E+I Production Coordinator at Warner Bros. Discovery.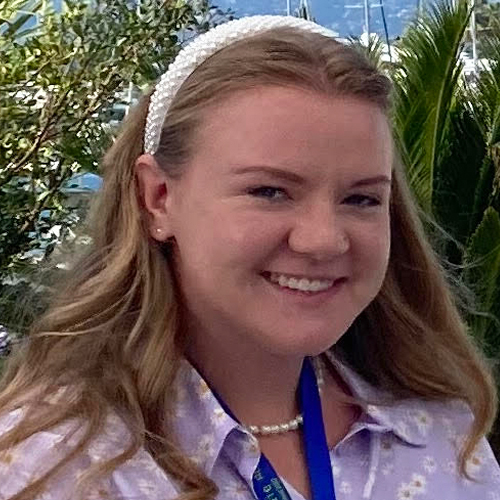 SYDNEY ROBERTS
Undergraduate Education: Oglethorpe University: Business Administration
Hometown: Cartersville, GA
Favorite Film: Little Women (2019)
Area of Interest: Casting & Talent Relations
Sydney has been interested in entertainment for as long as she can remember. A native of the Atlanta suburbs, she grew up acting, doing theatre, and developing a love for working with entertainers. After graduating from Oglethorpe University in 2020 with a degree in business administration, she was determined to merge her business background with her passion for the entertainment industry. She spent the spring of 2021 working as a production assistant on Starz's "Heels" before moving to Pittsburgh to join the MEIM
program. Since starting the program, she has acted as the Assistant Sponsor Liaison for The American Pavilion at Cannes, interned in development at Hivemind, and interned at CAA/ICM. This spring, she is working as the publicity intern at Focus Features.  She is pursuing a career in talent relations.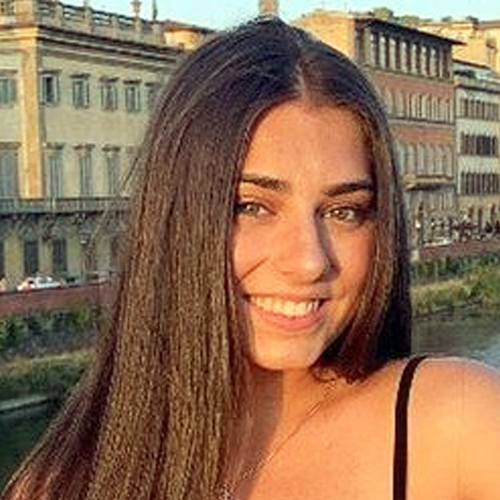 MORGAN SCHABHUTTL
Undergraduate Education: University of Hartford - Performing Arts Management
Hometown: New York City
Favorite TV Show: The Bachelor
Growing up in New York City, the arts have always been buzzing around Morgan. After years of vocal training she realized that her passion for music laid behind the stage door. Her background in music is what led her to pursue her Masters in Entertainment Industry Management at Carnegie Mellon University. Morgan's ultimate goal is to work closely with artists to ensure that they are maximizing their full potential through fair opportunities. After interning at Columbia Records this past summer, she has realized that she wants a future working on the label end of the business. This led her to receiving a full-time position starting in the fall as a promotion assistant at RCA Records, under Sony Music Entertainment. Morgan is excited to apply the course work from time within the MEIM program into her career.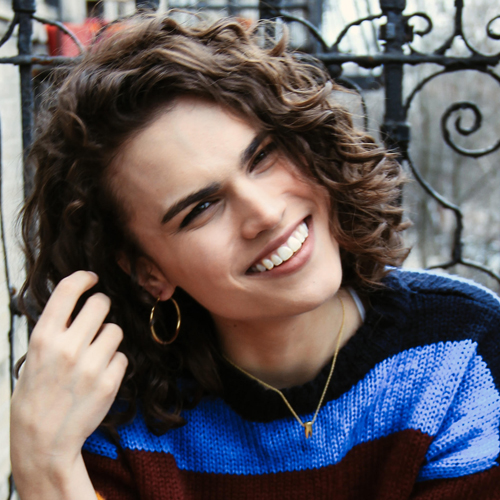 DELANEY SEARS
Undergraduate Education: Vassar College: Media Studies
Hometown: Knoxville, TN
Favorite Movie: Midsommar (2019)
Area of Interest: Creative Development and Programming 
Originally from the Dolly Parton capital of the world, Delaney only got in trouble as a child for either painting rocks from the front yard or singing Disney songs too loudly. After years of singing, dancing, drawing, and memorizing the bio of every actor on Broadway, she realized in undergrad that her creative passions were well-suited for film and TV. Having studied animation, game design, and film history in her Media Studies degree at Vassar College, she wrote her thesis on the intersection of children's movies and horror just so she had an excuse to deeply analyze The Polar Express. When she realized being a producer was her dream, she found the MEIM program - and has felt at home ever since.  
The MEIM program has led Delaney to work in everything from unscripted development to Cannes film distribution, and she has had the incredible opportunities to work with Industrial Light and Magic and NBCUniversal in VFX Production and Programming, respectively. Her happy place is in front of a horror movie, which is why she can't believe her final semester at MEIM is being spent in the development office at Blumhouse! She's the resident MEIM horror fan and can (and WILL) give unlimited fun facts on the HALLOWEEN series.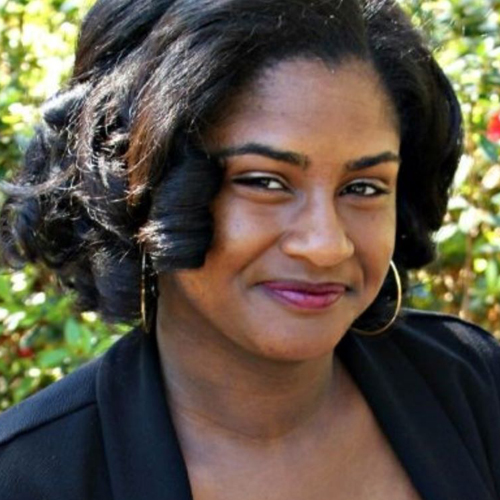 LEE-ANN SHAW
Undergraduate Education: University of South Florida: Marketing
Hometown: Fort Lauderdale, FL
Favorite TV Show: Business Proposal (2022) / Favorite Music Artist: Ciara
Area of interest: A&R - Recorded Music/Business Development
Lee-Ann Shaw is originally from Fort Lauderdale, FL, and graduated from the University Of South Florida with her B.S. in Marketing and a minor in Entrepreneurship. She became a radio personality of R U Guuci? for millennials to decompress and address preconceptions about society as a safe space, discussing culture clash dynamics, double standards, and music mania. After graduating, she delved into another entrepreneurial endeavor, launching a music showcase – Battle To The Masses: Do It For The Culture, expressing her passion for music and creatives. She took her passion for community and became an AmeriCorps Marketing Coordinator at a disaster relief organization, spreading awareness and engaging impoverished communities on how to be prepared for emergencies and disasters.

Since Lee-Ann joined the MEIM program, she has worked as a Recorded Music Intern for BMG, facilitating the implementation of album releases and campaigns. In addition, she delved into artist management at Mick Management. She currently has two internships. She works with a non-profit, Harrisburg Housing Authority, on launching The Weekender Festival, incorporating community, resources and entertainment to support its residents. She also works as an Event Production Intern at NVE Experience Agency.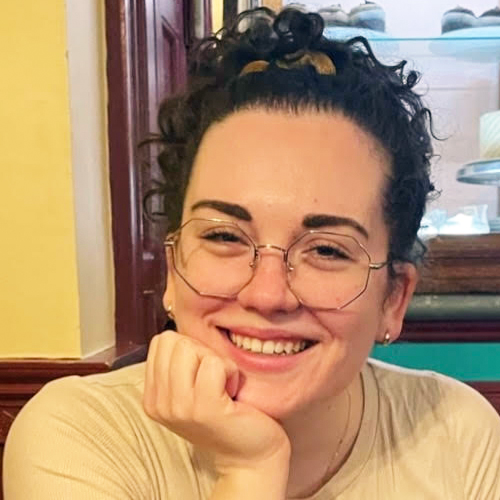 VICTORIA SPROWLS
Undergraduate Education:  New York University: B.F.A. Drama
Hometown: Honolulu, HI
Favorite Movie: When Harry Met Sally
Area of Interest: Current Programming or Physical Production
Victoria was raised in Honolulu, HI but is a New Yorker at heart after completing her undergraduate degree at NYU's Tisch School of the Arts. Victoria was the Podcast Producer for Carnegie Mellon's Tech in the Arts podcast during her first year in the MEIM program. In her second year, she interned at Disney in Cultural Insights, where she sharpened her quantitative research skills and pitched ideas for how cultural happenings could be used in developing new projects. She is currently interning in Physical Production at Legendary Entertainment. She would love to chat about the rise, fall, and (hopefully) rebirth of appointment TV (Game of Thrones is one of her favorite shows), the brilliant adaptation of Little Women (2019), or any Steven Spielberg film - she's seen them all!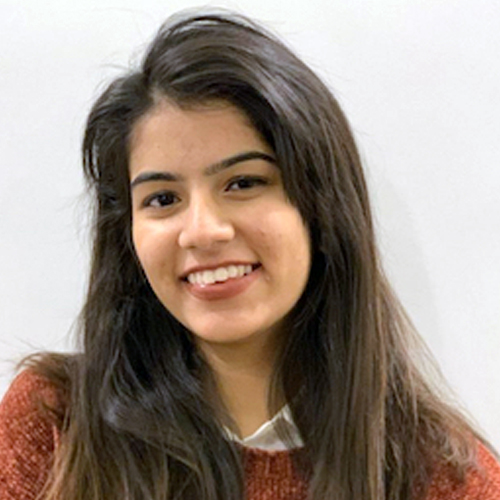 KOPAL SRIVASTAVA

Undergraduate Education: Delhi University - B.A (Honors) Economics
Hometown: Gurgaon, Haryana, India
Favorite Film: Avengers: Endgame (2019)
Kopal's passion for the entertainment industry has always dominated her life, be it in terms of film, television, or music. She has always wanted to work at the nexus of business and entertainment, so after a Bachelors in Economics with honors, she went on to pursue her Master in Entertainment Industry Management. Being in an industry that is extremely data-driven, she wants to leverage data to discover new business opportunities and expand the reach of great stories which is why she feels her marketing research and growth internship with Treefort Media is an ideal fit. A perfect utilization of the left and the right side of the brain, the analytical and the creative is what she hopes to achieve in her future career path in this industry.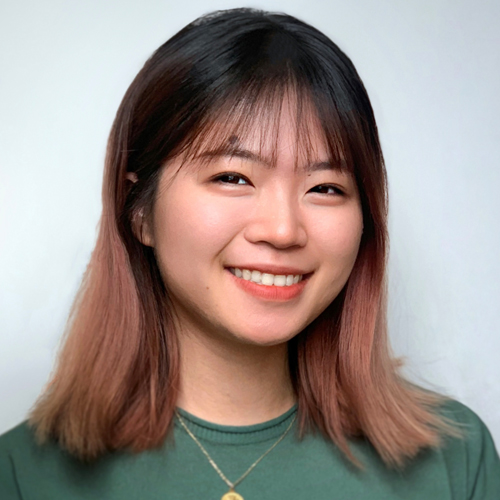 ENHUI (GRACE) SU
Undergrad Education: Wuhan University of Technology, Advertising
Hometown: Hangzhou, China
Favorite TV Show: Yellowstone
Area of interest: Consumer Insights/UX Research
A major in advertising in her undergraduate study, Grace is a natural when it comes to identifying insights and generating new ideas. As a film fanatic ever since middle school, she directed a short film during her undergraduate time based on her unique understanding of people's use of social media. On the other hand, Grace is also excited by verifying her findings on human minds/behaviors through market research and data analysis. These traits brought her to MEIM. Interestingly, she came to MEIM thinking about film, but actually found another interest in gaming during her first year of study at CMU.

For the summer of 2022, Grace interned with Zynga as a Consumer Insights Researcher. For fall and spring, she is continuing consumer insights work again with BetaHat. Grace plans to stay within the track of Consumer Insights with a focus on UX research in the future.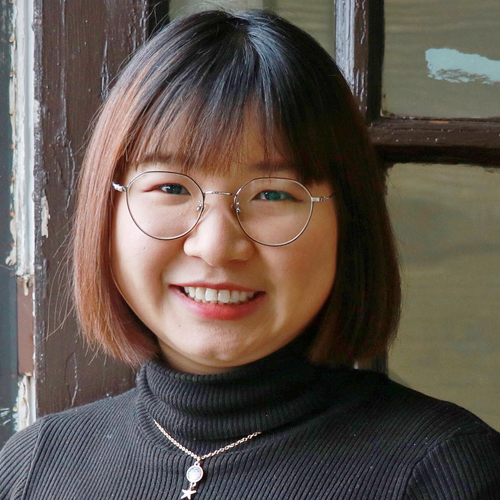 FEIYU SU
Undergraduate Education: University of Missouri – Columbia: Journalism (Print and Digital) & Communication University of China: Communication
Hometown: Sichuan, China
Favorite Film: Coco (2017)
Area of Interest:  Marketing & Market Research
Born and raised in Sichuan, China, Feiyu has developed a passion for storytelling. Having studied in a dual degree program, she graduated from the University of Missouri with a Bachelor's degree in Journalism and the Communication University of China with a Bachelor's degree in Communication. Feiyu has refined her storytelling skills by working at local newsrooms in Columbia, Missouri, and a New York-based PR agency with feature stories published on front pages and making an impact in the community. 
To better understand the entertainment industry and develop analytical skills, Feiyu chose to start her journey at Carnegie Mellon University to pursue a Masters in Entertainment Industry Management. This spring, she interned at RelishMix, a boutique social media analytics company. Last summer and fall, she interned for the National Research Group as a global marketing intern, assisting research, editorial, and communication directors to create and promote thought leadership research reports. In the fall of 2022, she worked as a Creative Development Intern at Hyde Park Entertainment. She believes that the networks, knowledge, and skills she has developed through the MEIM program will help her accomplish her goals to develop, produce, and promote content that can arouse emotions, evoke memories, and even shift public perceptions.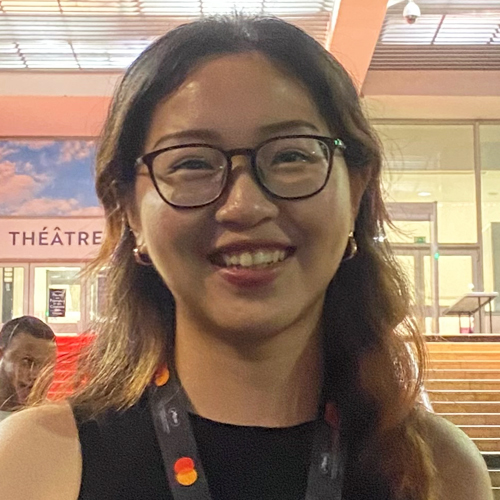 RUOYUN TANG
Undergraduate Education: Tianjin Foreign Studies University/Russian
Hometown: Wuhu, China
Favorite Movie: Jamojaya
Area of interest: Film Production & Acquisition   
While obtaining her degree in Russian from Tianjin Foreign Studies University, Ruoyun began pursuing her passions in the entertainment industry. Combining her love for the industry and her knowledge from the MEIM program, Ruoyun hopes to become a line producer in the near future. She is now interning at Blintn as a Media Research Analyst. She participated in conducting research and analyzing overall media industry trends, consumer trends as well as changes in media environments. Alongside this, Ruoyun interned last semester at Indigenous Media as a research Intern for 60 Second Docs, an online documentary series averaging 9.8 million views per video.
MICAH TOKIWA
Undergraduate Education: The University of Hawaii at Manoa: BA in Finance & Entrepreneurship
Hometown: Honolulu, HI
Favorite Movie: Fight Club
Area of Interest: Live Events in Music and Sport, Talent Management, and Finance
Micah initially began pursuing a career in corporate finance while attending the University of Hawaii at Manoa. COVID made Micah reevaluate his career trajectory and decided to pursue the business of music. He previously DJ'd at clubs in Hawaii but began to fixate his goals on producing and promoting the events. Micah's goal is to be the biggest live music event producer in the state of Hawaii, owning and managing a concert venue in his hometown. Thus giving a stage for local Hawaii musicians to showcase their talents and unique art styles.
While completing the MEIM Program at Carnegie Mellon University, Micah led the Industry Relations and Industry Research teams during his time at TOORLY, the world's first fan-driven Global Touring Platform. Additionally, Micah has worked as an assistant to talent managers at the largest management company in the US, Redlight Management, and at boutique management companies like Space Camp LA.  He has worked with electronic dance artists ranging from emerging, mid, and top level talent. He has many friends in the scene whom he wants to promote and grow with. All while simultaneously bringing more live events to underserved markets in his hometown and globally.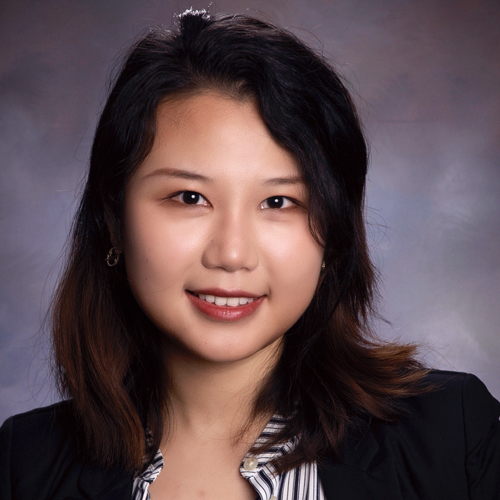 LYNN WU
Undergraduate Education: Cornell University, Psychology & Performing and Media Arts
Hometown: Yangzhou, Jiangsu / Groton, MA
Favorite Film: Black Swan (2010)
Area of Interest: Film/TV Marketing
Lynn found her passion for stories at a very young age. With this passion in mind, she received her Bachelor's degree in both Psychology and Media Arts from Cornell University. Coming straight from Undergrad, she was able to experiment with various internships here to find her niche in this industry. Her background allows her to apply both objective and creative perspectives to the entertainment industry, so she slowly found her passion for film/TV marketing. During her first year in Pittsburgh, she worked as a Social Media and Marketing Manager at the Arts Management and Technology Lab, where she also composed research papers on interactive cinema. She then interned at Megalomedia and Fourth Wall Management over the summer, where she practiced unscripted TV development and literary management. In the fall, she interned at Legendary as a Digital Marketing intern, assisting in marketing campaigns for their movie franchises. This spring, she works as a Film & Brand Marketing Intern at Picturestart and a Social Strategy Analyst at RelishMix, diving into both the creative and analytical sides of film/TV marketing businesses.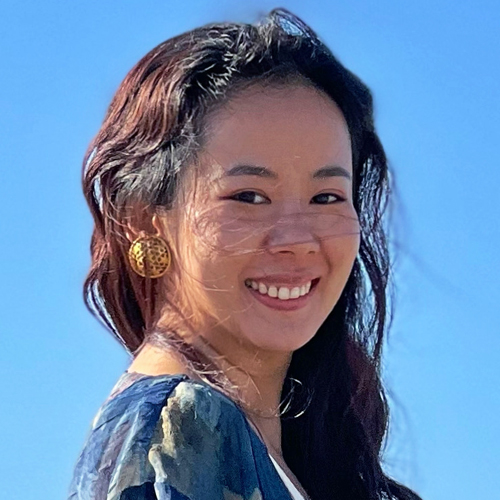 YUXIN ZHOU
Undergraduate Education: Loyola Marymount University, Animation
Hometown: Guiyang, China
Favorite Movie: Howl's Moving Castle
Area of Interest:  Video games (marketing)/Film (Distribution & Acquisition)
Yuxin was born and raised in Guiyang, China. After graduating from Loyola Marymount
University in Los Angeles with a degree in animation in 2019, she worked as a marketing commercial producer in a gaming company for two years. While she enjoyed working as a producer, she decided to pursue a degree in higher education where she could learn more business and quantitative skills.
During her time in the MEIM program, Yuxin continued her passion for gaming and took classes in game development and production. She also found passion in marketing, publishing, and acquisition in the entertainment industry. After her first year of study at Carnegie Mellon University, Yuxin completed her internship as a feature film acquisition and sales intern at Myriad Pictures. This fall she is interning at CreatorIQ in Data Analytics. For this Spring, as she continues to work at Creator IQ, she is expanding her skillset and starting to work at NBCUniversal in Global Distribution Sales Planning. With this opportunity, she is gaining comprehensive understanding of content distribution, along with valuable hands-on experience in licensing and sales strategy.