Heinz College Alumna Co-Chairs 2018 Grace Hopper Celebration of Women in Computing
---
By Scott Barsotti
Dr. Lani Fraizer has worked with the massive and influential conference of women in technology for years as an organizer and advisor. This year, the Heinz College alumna is steering the ship.
Dr. Lani Fraizer (MSIT '02) is a technologist who has built her career from the ground up. After getting her bachelor's degree in psychology, she came to Heinz College to get her master's in Information Technology Management. She has worked with management consulting firms—including 10 years consulting on global projects with Microsoft—private companies, non-profits, and in higher ed. She's also been a founder.
But this year may be one of the most meaningful for Fraizer, as she was selected as co-chair of the 2018 Grace Hopper Celebration of Women in Computing Conference.
The Grace Hopper Celebration (GHC) is hosted by AnitaB.org, and is the world's largest conference focused on women technologists. In 2017, GHC welcomed over 18,000 attendees from 81 countries, breaking conference attendance records.
Carnegie Mellon University and Heinz College will have a big presence at this year's GHC. In addition to Fraizer co-chairing the conference, MSIT program director Allison Frankoski is serving on the GHC Career Track Committee for the third year in a row, and there are many speakers and presenters from CMU including Heinz College professor of information systems Beibei Li. Heinz College will also have a table at the conference with several representatives from our leadership and admissions team in attendance.
Fraizer cites GHC as playing an enormous role in her life, both professionally and personally. We sat down with her to discuss the ongoing impact of the GHC, what co-chairing the conference means to her, and the need for diverse perspectives in technology.
This interview has been edited for length and clarity.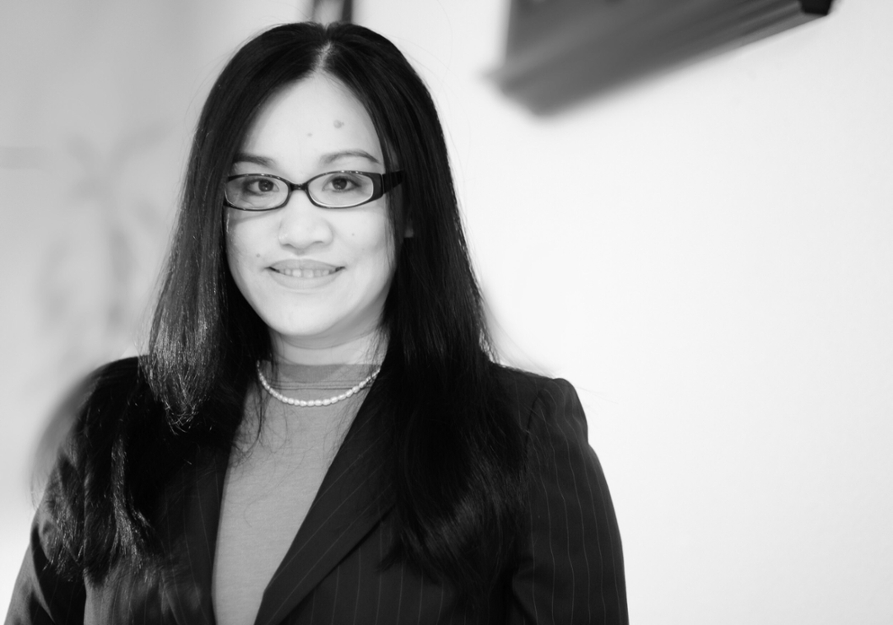 Dr. Lani Fraizer, 2018 Grace Hopper Celebration Co-Chair
---
Heinz College: How did you first get involved with the Grace Hopper Celebration?
Lani Fraizer: I got involved as an undergraduate, and since then I've actively contributed as someone working in the industry as a practitioner, scholar, and professor. GHC is a passion-driven community of volunteers and has been an important part of my career. When I was in graduate school at CMU, there weren't that many women in computing, so it was important for me to have other women who I could aspire to be, or simply connect with. I wanted to be part of something outside of myself where I could grow as a practitioner.
HC: How would you describe the conference and its impact?
LF: GHC is a celebration of diversity and inclusion for women in technology. It's a community in which we come together to learn cutting-edge content in areas like AI, robotics, products, product development, educational technology, leadership and career development, and where women can support each other as they evolve into their careers. Participants range from students to executives. We expect GHC 2018 to be one of the largest conferences ever in terms of attendance. In terms of impact, GHC is unlike anything else. Young women need to be exposed to a community of practice where they can learn and get to know other people and role models, or eventually have a mentor. Some of these things typically happen in a more informal setting, but having an external community that you can be a part of consistently is an important part of growth and development. When you're in school, you have a community, but when you get beyond that it's so important to have a space like GHC.
The technologies being built for tomorrow are being shaped by the ethics and vision of humanity today.

Lani Fraizer, Grace Hopper Celebration Co-Chair
HC: How does it feel to be named co-chair for this year?
LF: It's such an honor to have an organization like GHC look to me as a thought partner. Across all the submissions across all tracks, I am privileged to vet content and they're looking to me to help determine the best of the best. It's such an honor to have that responsibility, and I take that quite seriously. 
HC: Your technology career has taken you into many different settings, you describe it as a "portfolio career." Tell us more about what that's meant for you.
LF: We're very familiar now with the phrase "gig economy" but that's not really a new thing. I'm from Generation X, and many of us (and generations before us) were part of the freelancing crowd that grew out of the internet boom in the 1990s. I chose that path for my career not necessarily because I wanted freedom, but because I wanted to select certain experiences for myself and contributions I wanted to make. I wanted to work at the intersection of technology, social innovation, and workforce development, and I didn't expect one organization to check all those boxes. So, for me, I would select certain consultancy projects and certain classes that I could teach as an adjunct or visiting professor, and get involved with communities that have global impact, like GHC, where I could volunteer and contribute.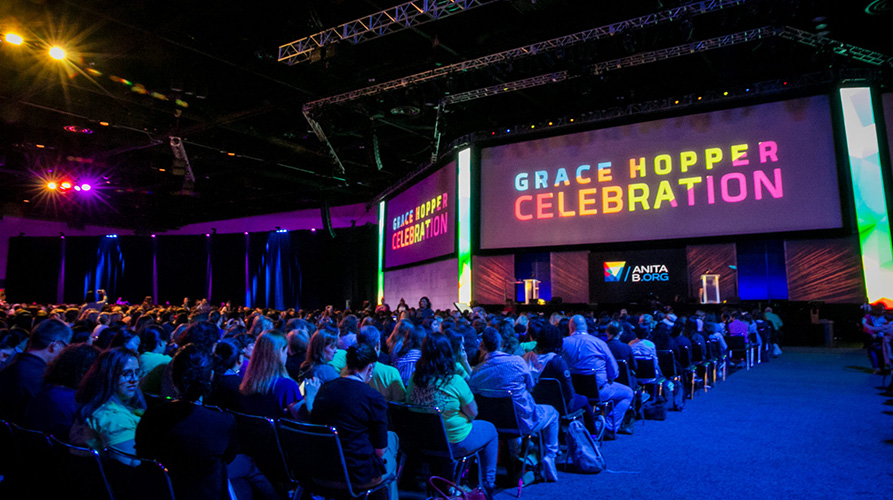 AnitaB.org
HC: What first interested you in technology?
LF: I've been passionate about computers since I was young, my mother was a software engineer. I had taken computer science classes in my undergrad but I was a psychology major—it was actually one of my psych professors who urged me to pursue computing in my career and suggested CMU to me. The MSIT program changed my trajectory. Many of my classmates had engineering and computer science degrees, and here I was with a liberal arts background and psychology degree and worrying about keeping up. Dean Krishnan was a professor of mine then, and he was one of the people who encouraged me and assured me that I deserved to be here. That flicked a lightbulb for me. And now, CMU is my benchmark for what quality looks like. I often look at the university's mission statement, and when I talk about social innovation and the next evolution of the industrial revolution, to me, it's stated in those goals.
HC: Speaking of industrial revolutions, you have a particular focus in your career on the future of work. What is an aspect of the topic that you think merits more attention than it gets? 
LF: At the intersection of technology and social innovation, my interest has always been around workforce development and advocacy. It's not just about relevancy to find good jobs. Employability leads to well-being and harmony for people, and that impacts quality of life, so that's how we need to be thinking about it. We know there's going to be a need for people with skills around big data, artificial intelligence, and other technical areas, but then what about the rest of the population? It's great to close the skills gap for women in computer science and technology, but it's also important to think about how to get tech resources to the rest of the population. I'm talking about the people in a remote village in the outskirts of Bangkok, for instance. Amazon Web Services and other providers are leveraging cloud computing to bring tech education and literacy to scale and to the most remote areas, and we need to meet that by making critical thinking with digital literacy a pillar of education, just like reading or writing. Otherwise, you'll end up not just with a skills gap but an ongoing poverty gap. We will have people who do not know their place in the world as we develop increasingly more intelligent, complex systems. It should be a world of possibilities, but what we've seen arise in some places is fear. We need a movement to ease that fear, and institutions like CMU should play a part in that.
HC: You've also long been a proponent of diversity and inclusion in technology. Tell us about why that's so important.
LF: The technologies being built for tomorrow are being shaped by the ethics and vision of humanity today. If you're designing or innovating solutions to a social problem, knowledge or empathy for different diverse perspectives will influence your design. It influences how an architect of technology designs those products or services, and it influences how those products are executed. A citizen of the U.S. will have different pain points than people living in Bangladesh, and they will have different pain points than people in Switzerland. Especially if you're working for a global organization and you have a hand in building, developing, managing, or selling a product or technology, it's essential to have that empathy and understanding of where people are at. Companies want to make money and to scale, but individual technologists have opportunities to influence these issues. And that gets back to why a community and event like GHC is so important and so essential.
The 2018 Grace Hopper Celebration takes place in Houston, TX on September 26-28.
Lani Fraizer is a Managing Consultant for a Seattle-based firm serving global projects for Fortune 500, and a Visiting Scholar for the Asian Institute of Technology Yunus Center in Thailand—advancing a development mandate to create a world free from poverty by harnessing social business and effective technologies to improve the lives of the marginalized— an effort with Nobel Laureate Muhammad Yunus. She has recently been invited as a Visiting Associate Professor of Social and Educational Entrepreneurship at the University of the Pacific in Northern California.