IMPACT POWERED BY CREATIVITY
---
Master of Arts Management (MAM)
Arts and cultural institutions need leaders who are as passionate as the artists and audiences they support. These organizations face unique challenges in the digital age, and the Master of Arts Management (MAM) program prepares students to face those challenges and ensure that the arts continue to thrive.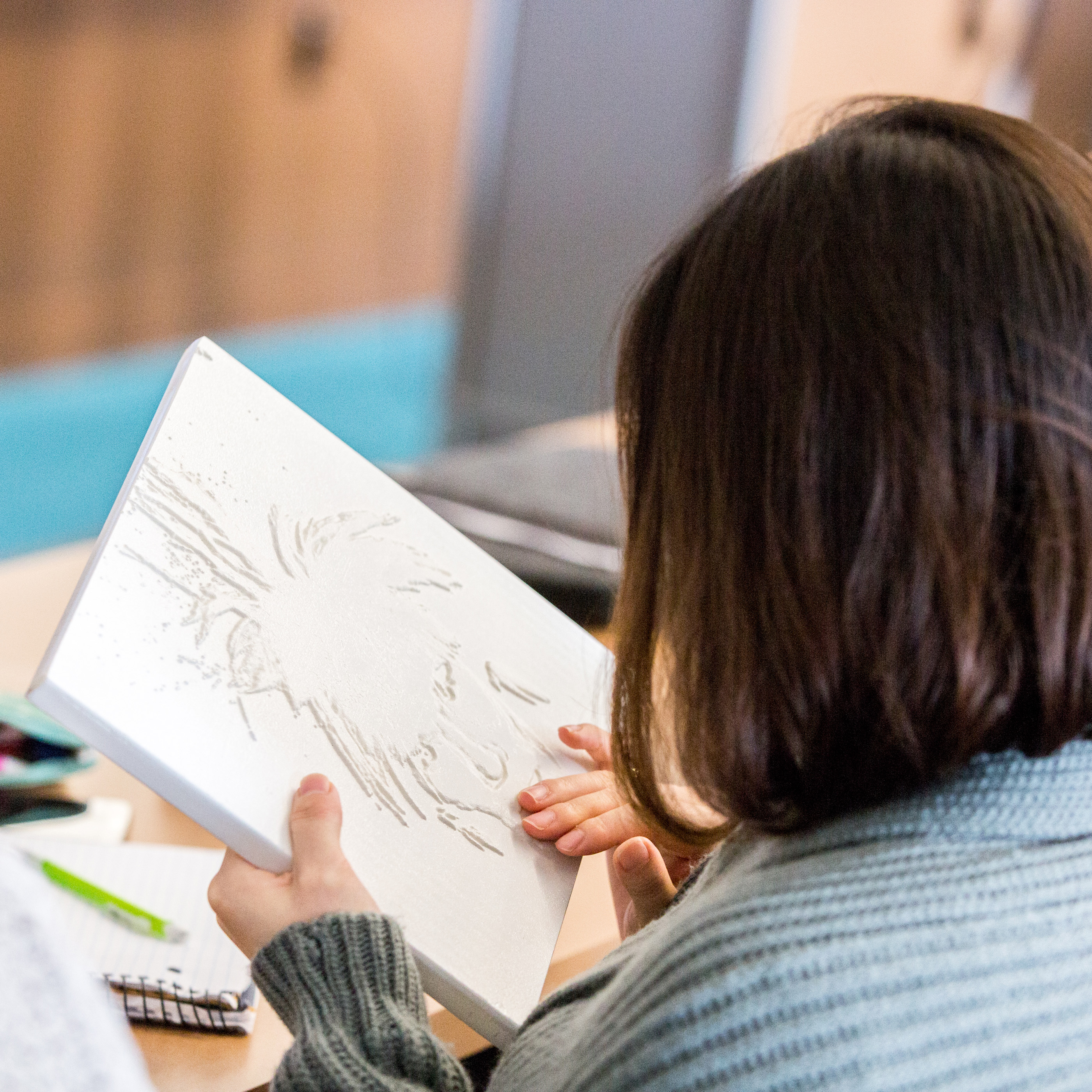 Combining the renowned interdisciplinary and creative power of Carnegie Mellon University's College of Fine Arts with the analytical expertise of Heinz College, the MAM program cross-trains graduates to be arts managers who can lead any organization at the highest level and have lasting impact on the communities they serve.
Our innovative approach centers on the intersection of people, policy, and technology with an arts focus. Courses in analytics and quantitative management—alongside exciting opportunities for industry-centered experiential learning—will train you to navigate the rapidly changing cultural economy of the 21st century.
You will emerge from the MAM program with a coveted skillset that arts organizations need and seek. Nowhere else will you find this type of skills-based, future-facing, tech-driven approach to arts management education. Nowhere else will you find this level of impact.
Stories of Impact
---
Read our articles and stories about Heinz College's impact in creative industries
Our faculty and students work on some of the industry's most challenging problems:
Innovating new modes of audience engagement using data and tech
Conducting case studies to discover and recommend best practices for residency programs 
Bringing evidence-based decision-making to arts education and advocacy
Helping museums improve their membership attraction and retention
Creating mission-driven, sustainable financial models that mutually benefit artists, audiences and arts organizations
Analyzing digital opportunities for dance studio events 

Developing

culturally responsible

management practices to foster 

equity and inclusion
Devising models that help arts organizations share data and community insights
Play, Create, and Innovate
My Story: Karyme
---
Karyme Garzon Mahmud is from Colombia. She used the analytics training she received at Heinz College to gather data that supports her fundraising efforts.
My Story: Moses
---
As a member of the accelerated MAM program, Moses Garcia studies directing in CMU's School of Drama while earning his Master of Arts Management degree.
Trail-blazing Faculty
---
Our faculty are innovators who rethink what's possible.