MAM Career Outcomes
---
At Heinz College, we don't just teach you the skills that the arts and cultural communities desperately seek. We are committed to helping students enter and advance through the workforce with a constant focus on the career-development tools graduates need to succeed.
Yearly Reports
Job titles and salary information for the MAM program.
DEDICATED CAREER SUPPORT
Heinz College treats career development as seriously as academics. The MAM program has a dedicated Career Services Director who works individually with each MAM student from the time they enter the program, and throughout their career as a MAM graduate.
We cultivate a tight-knit community that shares experiences and opportunities; the "MAM Fam" stays closely connected via social media and networking events. This is especially important because our graduates are employed in a variety of decision-making roles, working in every functional area of organizations and agencies that shape and influence the arts and cultural industries.
Salary levels in arts organizations are typically lower than those in the private sector, especially at the entry level, but the MAM degree will help you advance more rapidly. Additionally, a Heinz College education provides you with highly transferable skills that are sought by employers across all sectors, leading some MAM graduates to find unexpected opportunities in creative departments within public and private firms.
RECENT MAM EMPLOYERS
MAM graduates are highly sought by organizations across the arts. Organizations that have employed our graduates include: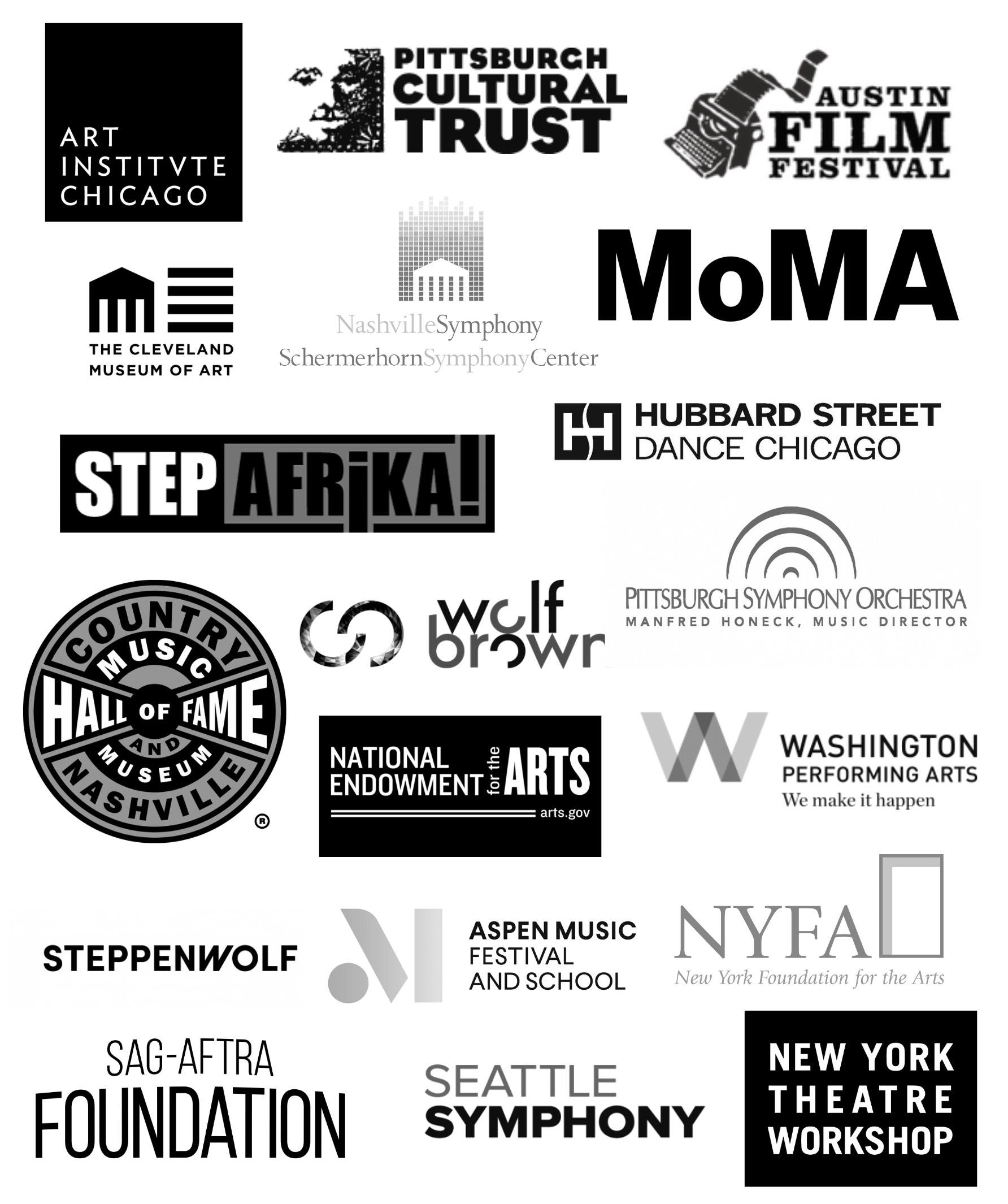 recent career outcomes
Our MAM students engage in meaningful work while in the program in the form of internships, which position them to find impactful jobs as soon as they graduate.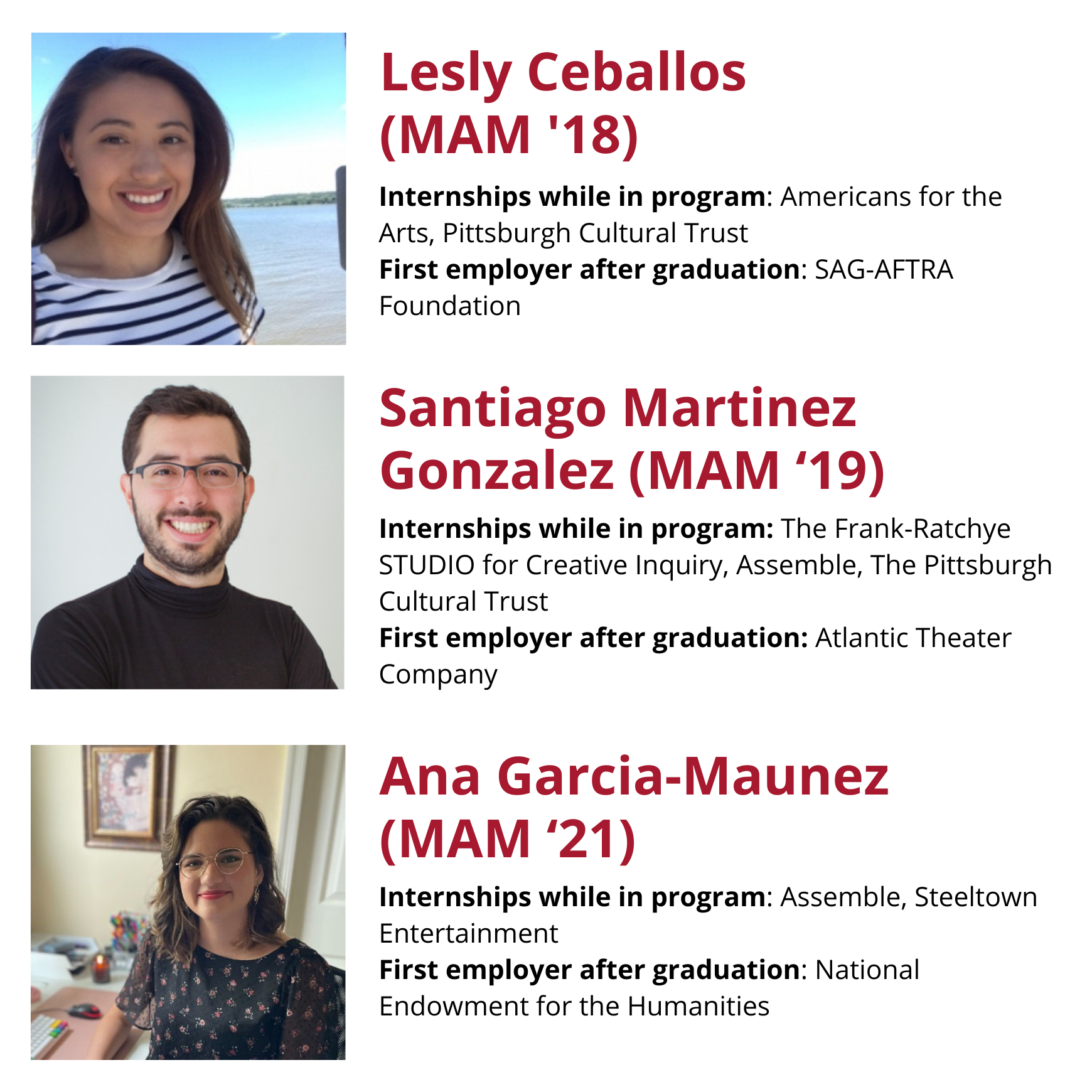 Other organizations that have employed our graduates include:
Andrew W. Mellon Foundation

American Ballet Theatre

Americans for the Arts

The Andy Warhol Museum

Aspen Music Festival

Aspen Santa Fe Ballet

Boston Children's Chorus

Carnegie Museum of Art

Chicago Symphony Orchestra

Children's Museum of Pittsburgh

City of Asylum

Deloitte

Heinz History Center

Interlochen Center for the Arts

The J. Paul Getty Museum

James Cohan Gallery

The Kennedy Center for the Performing Arts

Lyric Opera of Chicago

Maryland Symphony Orchestra

Miami City Ballet

National Symphony Orchestra

Pittsburgh Ballet Theatre

Pittsburgh Cultural Trust

Pittsburgh Symphony Orchestra

Playhouse on the Park

Roosevelt International Academy

Sarasota Opera

Steep Theatre (Chicago)

Steppenwolf Theatre Company

The Studio Theatre (Washington, D.C.)

Utah Shakespeare Festival

Young Audiences of Houston

YWCA of Greater Pittsburgh