ANALYTICS BY NIGHT, IMPACT BY DAY
---
Master of Public Management (MPM)
Public-service leaders face complex societal issues that demand multidisciplinary problem-solving abilities. Heinz College's Master of Public Management program offers critical skills in analytics, technology, and leadership, helping you make an impact—without putting your career on hold.
A data-driven program for working professionals, the MPM curriculum blends traditional management skills with analytics to forge leaders of the future. Its flexible, part-time modality delivers this expertise to those in the Pittsburgh metro area. Each MPM class is composed of professionals from Pittsburgh's major sectors, allowing you to learn from respected peers and build diverse networks. And because it's an in-person program, you enjoy the vibrancy of our university community and events. 
You will emerge from the program with an analytical skillset that will set you apart in any organization because the program is geared for maximum impact. And your new skill set will advance your career: 50% of MPM students received a promotion during their time in the program, and 86% of MPM students earned a higher salary (a 48% increase, on average) during the program.
Invest in yourself, so you can lead others.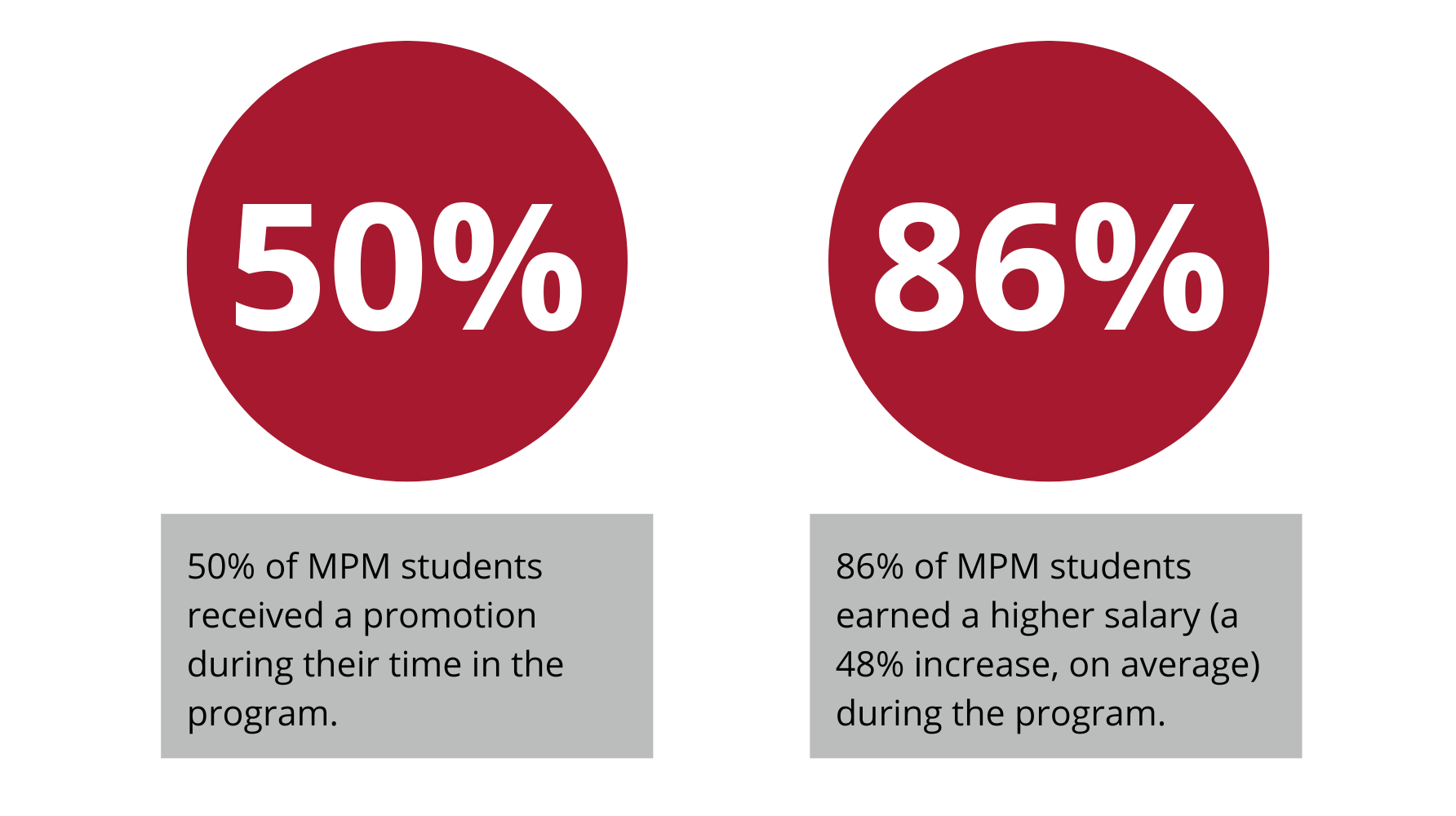 Elite Skills on a Flexible Schedule
Stacey: Leadership in Health
---
Stacey Vaccaro is the President and CEO of Familylinks, Inc., a non-profit in Pittsburgh providing community health resources and services.
Karl: Leadership in Government
---
Karl J. Maschino is the Chief Administrative Officer and Chief Financial Officer for the U.S. Government Accountability Office (GAO).
Melanie: Leadership in Non-Profit
---
Melanie Brown is Interim Deputy Director, Public Engagement and Insights, North America for the Bill & Melinda Gates Foundation.
RaShall: Leadership in Public Service
---
Dr. RaShall Brackney is the Chief of Police of Charlottesville, VA since 2018.