The Bonds of Inequality: Debt and the Urban African American Experience
---
Indebtedness, like inequality, has become a ubiquitous condition in the United States. Yet few have probed American cities' dependency on municipal debt, and how the terms of municipal finance structure racial privileges, entrench spatial neglect, elide democratic input, and distribute wealth and power. In this lecture, Destin Jenkins explores how, beyond the borrowing decisions of American cities and beneath their quotidian infrastructure, there lurks a world of politics and finance that is rarely seen, let alone understood. He also unearths the fiscal inquests of African Americans who employed various tactics to break the bonds of segregation.
Date:
Friday, February 10, 2023
Time:
3:30 - 4:30 PM - Reception for in person participants, Food and refreshments will be provided.
4:30 - 6:00 PM - Speaker Presentation
Location:
In-Person: Carnegie Mellon University, Cohon University Center - Connan Room 120
Virtual: https://tinyurl.com/causejenkins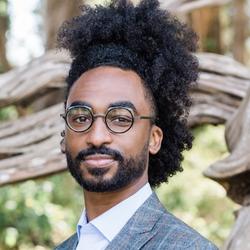 Destin Jenkins, Assistant Professor, Department of History, Stanford University; Ph.D., Stanford University. Author: The Bonds of Inequality: Debt and the Making of the American City and co-author: Histories of Racial Capitalism.

Dr. Destin Jenkins is a historian of democracy and capitalism in post-Reconstruction America. He is currently an assistant professor of history at Stanford University. He is the author of The Bonds of Inequality: Debt and the Making of the American City (The University of Chicago Press, 2021), and co-editor of Histories of Racial Capitalism (Columbia University Press, 2021).