Public Service Weekend 2021
---
Public Interest Technology and the Promise for Greater Equity: 
A Virtual Conference and Policy Hack-a-thon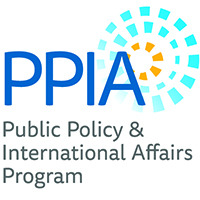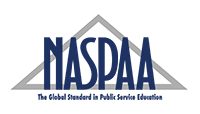 *** The Public Service Weekend is Co-Sponsored with PPIA, NASPAA & New America's Public Interest Technology University Network ***
What is Public Interest Technology?
Public Interest Technology (PIT) is a rapidly growing and essentially important field where technology and public policy overlap. Carnegie Mellon University has been a leader in this space for over 50 years, promoting the use of technology to advance the public interest.
Our 2021 Public Service Weekend virtual conference will highlight the rising prominence of PIT and bring together a diverse group of practitioners from across the field—including policymakers, technologists, designers, and leaders—to develop innovative solutions to pressing issues in public policy and equity. This interactive weekend will introduce undergraduate students from a variety of backgrounds to careers and opportunities for graduate-level education in PIT.
WHO SHOULD APPLY?
Rising college juniors and seniors interested in public policy, public interest technology, policy analytics, and related fields, who are strongly considering graduate education and/or careers in these fields.
Students can apply from ANY undergraduate major, including political science, government, the liberal arts, fine arts, and STEM fields. Successful applicants will share a passion for solving complex problems and working together with others from a diversity of fields, backgrounds and perspectives.
Preference will be given to students representing underserved communities from across the United States and/or working towards equity issues.
BENEFITS TO PARTICIPANTS
Exposure to graduate education and career pathways that have impact

—

evidenced-based, analytics-driven, and tech-powered!
Opportunities to grow your network by meeting and connecting with like-minded fellow students
An introduction to personal leadership development offered through group coaching
Building professional skills through a team-based competition – each member of the top three teams will be recognized with a cash award of $300
Advice and guidance on applying to graduate school and pursuing public interest careers
Conference Schedule
The conference will be 100% online and will included a diverse mix of activities – both synchronous and asynchronous -- designed to teach students about Public Interest Technology and give them a taste of what graduate public policy school is like. The preliminary schedule is as follows:
Pre & Post Conference Events
Information and materials on Public Interest Technology, the Heinz College and opportunities to connect with other participants via email, social media and live events will be planned before and after the formal PSW live sessions. Participants will also receive a special invitation to attend PPIA's summer Public Service Expo which will be held online on Friday, July 9, 2021, 10:00 - 3:00 pm EST. The expo will be geared to undergraduates seeking information on public policy and international affairs graduate school as well as public service career opportunities and internships.
Required Live Sessions (12 Hours Total)
Tuesday, July 20, 5-6:30PM
Friday, July 23, 5 – 6:30PM
Saturday, July 24, 12 – 6PM (and beyond to work on team presentations)
Sunday, July 25, 12 – 2PM
Tuesday, July 27, 5 – 6PM
Application
Deadline to Apply: Jun 20, 2021
The application form below requires interested students to answer a few basic questions and to upload the following documents:
Current Resume
Unofficial copy of transcript from your undergrad institution
Personal Statement: Submit an essay that responds to the questions listed below (combined response should be no more than 1,000 words):

What about your background/ experience has inspired you to explore a career in public policy or international affairs?
How do you envision your career path impacting the policy issues you are most interested in?
How will attending Public Service Weekend help you achieve your career goals?
The application for the Public Service Weekend is closed.