Alumnus Helps Millennials Run For Office
---
By Michael Cunningham
Heinz College alumnus Ross Morales Rocketto helps Millennials engage in the political process.
In 2019, Millennials will surpass Baby Boomers as the nation's largest living adult generation.
But despite comprising 31 percent of the of the U.S. voting-age population, Millennials hold just 5 percent of state legislative seats.
Heinz College alumnus Ross Morales Rocketto (MSPPM '11) has made it his life's work to ensure that young people close that gap by taking control of the lawmaking process. And if he has it his way, those numbers will shift dramatically starting as soon as November 6.
"There are about 700 young people running for state legislature in this election," Morales Rocketto said. "If every single one of those folks got elected, we would literally double the number of elected young people serving in office in state legislatures right now, from five percent to 10 percent.
"That's the type of appetite we're seeing amongst young people to become actively engaged in the political process right now." 
In January of 2017, Morales Rocketto co-founded Run for Something with the goal of recruiting and supporting young, diverse, progressive candidates that are interested in running for the first or second time in state or local elections.
We thought a hundred candidates at most would sign up if we were incredibly lucky...but since we formed, we've had nearly 20,000 people that have expressed an interest in running for office.

Ross Morales Rocketto, Run For Something
Morales Rocketto, who also serves as Run for Something's chief program and recruitment officer, says that the organization carries out its mission by using disruptive tech to build a candidate recruitment and support program at a scale that would have been technologically and financially prohibitive as recently as five years ago.
"We are leveraging the technology that exists today to get candidates connected to expertise and resources that they previously would have only been able to get from someone who lived very close to them," Morales Rocketto said.
Each prospective candidate that reaches out to Run for Something goes through a vetting process, and Morales Rocketto and his team then help each individual based on their specific needs. Run for Something provides resources ranging from advice and one-on-one mentorship from former candidates who can give their expertise on the electoral process, to financial support and official endorsements.
"Hopefully at some point those folks decide that they do want to run for office," Morales Rocketto sad. "But if they don't, they may decide that they want to support people who are running for office in some shape or form, whether that's through volunteering or going to work on a campaign."
Within its first week of launching, Run for Something received interest from more than 1,000 prospective candidates. And it didn't take long for the organization to have a tangible impact at the polls.
In 2017, Run for Something endorsed 72 candidates across 14 states. Thirty-five of those candidates won their respective elections. And amongst the winners, 51 percent of the candidates identified as women, and 40 percent of the candidates identified as people of color.
This year's midterm elections have sparked even greater interest among Millennial candidates interested in taking the first steps toward public office.
"When [co-founder Amanda Litman and I] started this, we thought it was going to be a side-hustle, and we thought a hundred candidates at most would sign up if we were incredibly lucky," Morales Rocketto said. "But since we formed, we've had nearly 20,000 people that have expressed an interest in running for office. We have endorsed more than 600 candidates, and more than 400 of them are participating in elections this November."
Morales Rocketto says that the most important strategy for a candidate who is considering running for office for the first time is to figure out their "why?"
"A lot of times, candidates intuitively know why they are running, but they have a hard time articulating it," he said. "What voters want to see more than anything else is that you share their values. And voters can't assess your values if you are only communicating meaningless platitudes.
"It is important that you connect, and show voters that you care."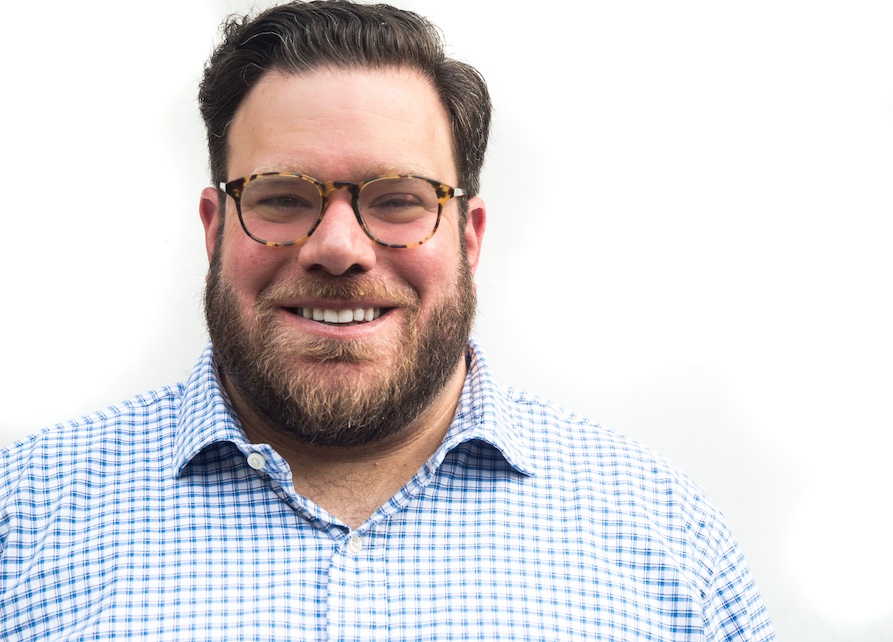 Run For Something Co-Founder Ross Morales Rocketto
---
Morales Rocketto, who first began working on campaigns during the 2003 election cycle, has long been interested in politics. But he says that enrolling as a student in Heinz College's Master of Science in Public Policy and Management – Washington, D.C. pathway in 2009 changed the way he previously approached evidence-based decision making.
"Using data to inform decision making, understanding the importance of data, and being able to more fully work with folks who are doing that work on a day-to-day basis have all been things that have been extremely useful and valuable to me over my career," he said. 
That career includes a bright future at Run for Something, where Morales Rocketto and his colleagues hope to further innovate, diversify, and scale the resources that they offer to young leaders in 2019 and beyond. For Run for Something, the ultimate measure of success is not in the number of wins or losses at the polls for its candidates, but in removing barriers for people who traditionally would not feel qualified to run for office, and engaging young people who may otherwise have a negative perception of the political process.
"A lot of people feel that politics is dirty," Morales Rocketto said. "And a large part of the reason our organization exists is to demystify and overcome some of these stereotypes that elected office has to inherently be a dirty profession. 
"It's actually a form of public service, and in large part the reason why things are the way they are is because of the people that we choose to elect. If we change the people that we're electing, and we elect people with new ideas and different approaches for looking at problems who truly care about their communities and making them a better place, then we can accomplish a lot."