MSHCA Career Outcomes
---
MSHCA is a relatively new program. The data below reflects outcomes from our earliest cohorts, and therefore represents a small sample. This page will continue to be updated with multi-year averages as more cohorts graduate and enter the field.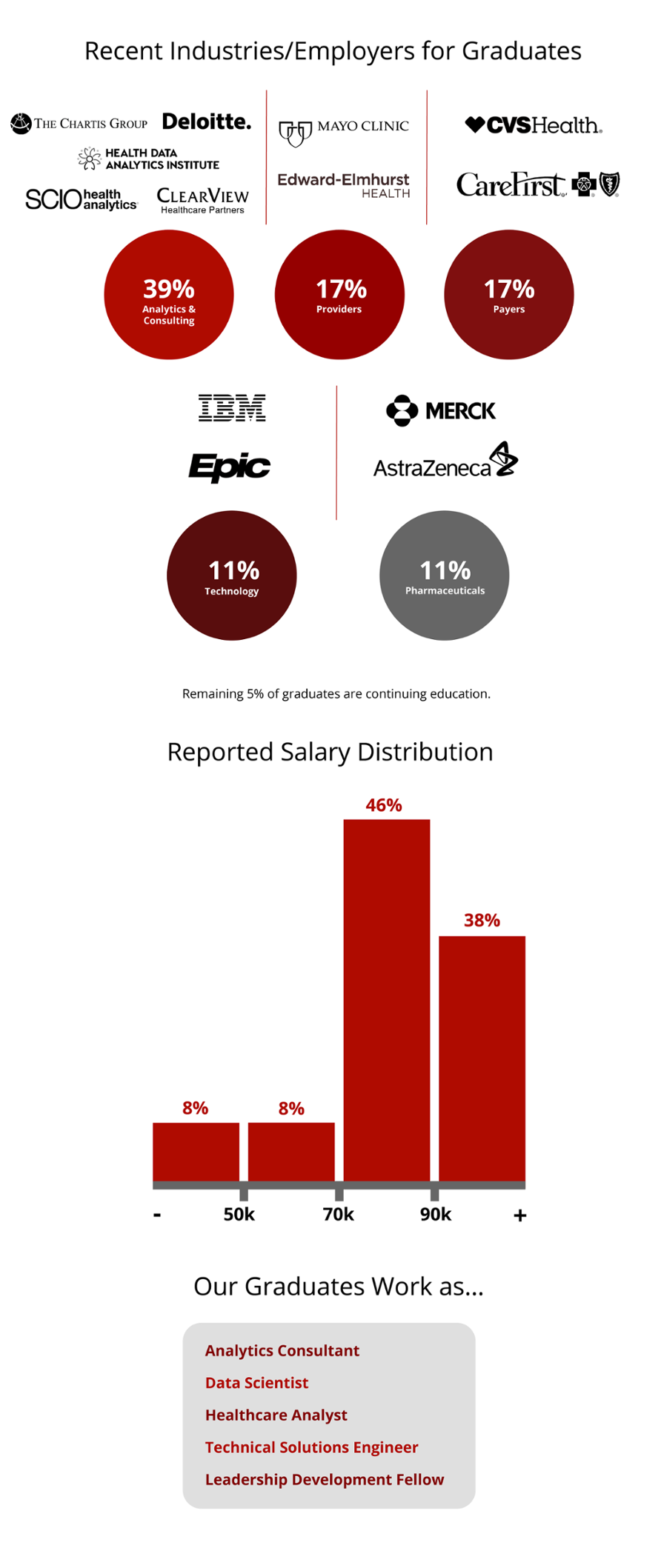 MSHCA Career GUIDE
Job market analysis suggests high demand in the health care sector for professionals with analytics and technology expertise—demand that is expected to continue to grow rapidly.
The MSHCA program's combination of rigorous quantitative coursework and experiential learning in health care contexts will perfectly position graduates for a variety of technical roles in the field.
DEDICATED CAREER SUPPORT
Heinz College treats career development as seriously as academics. The MSHCA program has a dedicated Career Services Director who works individually with each MSHCA student from the time they enter the program.
We are committed to helping students prepare for the rapidly growing and changing health care sector, not only through the quality and structure of our curriculum, but through a constant focus on the personal career development tools graduates need to succeed in this evolving business.
Our graduates acquire the concrete skills to work in the non-profit, public, private and consulting sectors.