LEADERSHIP THAT SAVES LIVES
---
Master of Medical Management For Physicians (MMM)
Physicians who possess the leadership skills to shepherd their organizations through change find an abundance of professional opportunities. The Master of Medical Management (MMM) program—exclusively for physicians—combines the strongest aspects of an MBA and adds the industry specific knowledge of health care management.
You will emerge from the program with three distinct but related competencies: leadership, strategy, and the management of information. Physicians also receive one-on-one professional development with coaches who specialize in physician executive career advancement.
Our faculty features award-winning thought leaders in the health care domain, as well as in information systems, policy, economics, IT, cybersecurity, operations research, and more. Through our MMM program, created in the CMU tradition of interdisciplinary innovation, you will gain the tools you need to build, manage, and grow the health care organizations of the 21st century.
MMM is an 18-month cohort-based program, taught in a hybrid online/on-campus format. During the program, MMM students come to our main campus in Pittsburgh four times for learning sessions that last four-and-a-half days each. See cohort schedules for more details on calendar and time commitment.
Our MMM graduates can be found in top positions at major health organizations such as: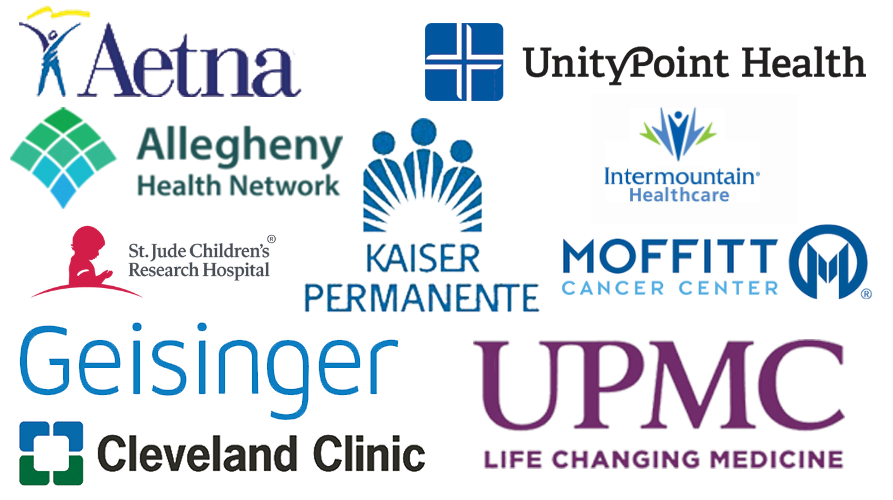 Elite Skills on a Flexible Schedule
Majority of Grads are CMOs & VPs
My Story: Dr. Oza
---
Dr. Manish Oza is the Physician Lead at Amazon. "I wanted to learn more about the business realm and felt the MMM program was an important step in becoming a physician executive," he said.
My story: Dr. Entler
---
Paul Entler, D.O. is the Senior Vice President and Chief Clinical Officer of Sparrow Health System. The MMM program allowed him to put his new skills to use immediately with his patients.
The MMM degree facilitated a very rapid progression in my career trajectory. The CEO and executive team at Novant Health took notice that I was in the program, and subsequently I was approached to consider a Senior VP role as part of their succession planning. The MMM experience helped prepare me, connected me with a network of like-minded leaders, and gave me tools to successfully face the myriad challenges I would experience. I now serve in both market and system roles, and help lead our readmission reduction and clinical variation reduction teams. As a Senior Vice-President for Medical Staff Services, I work closely with the facility presidents, chief nursing officers, and VP of Professional Support Services. I thoroughly enjoy my work, and am grateful for Heinz College's MMM program and its role in creating the opportunity.

Lawrence R. Nycum, MD, MMM, CPE, FACOG, FAAPL | Senior Vice-President Medical Staff Services | Novant Health, Inc.
Trail-Blazing Faculty
---
Our faculty are thought leaders who can prepare you for the evolutions in health care in the 21st century.