Disrupting Food Waste and Hunger
---
By Scottie Barsotti
412 Food Rescue and its 7,000 volunteers have saved more than four million pounds of food in the Pittsburgh region and delivered it directly to people in need, in some cases doing what conventional public food programs cannot.
"People hate that food gets wasted, it's a very visceral issue," Leah Lizarondo (MSPPM '03), Co-Founder and CEO of 412 Food Rescue, told us.
But whose responsibility is it to reduce food waste and provide for the hungry? How can we have so many hungry people in the world and at the same time throw away so much food? Shouldn't governments be doing something about this?
There are many complicated reasons why government services can't fully address every problem, especially complex problems like food insecurity and waste. (But where there's an unaddressed problem, a Heinz College graduate can't be too far away.)
Lizarondo and 412 Food Rescue have worked with—and in supplement to—government officials and business leaders in the City of Pittsburgh to measurably change the food security landscape in the city. Within a year of the launch of the 412 Food Rescue platform, the Housing Authority of the City of Pittsburgh (HACP) saw an end to emergency calls for food in the city's public housing communities; HACP has not used their emergency food fund in over two years.
Now, 412 Food Rescue is branching into Philadelphia, Cleveland, and San Francisco, with plans to add many more cities to its network in the coming years.
"We have partners in those cities who are adopting our model. We're giving them the process that we've used and guiding them toward scale in their own city," said Lizarondo. "When we move into other cities, there are several relationships we want to make sure are strong. We want to be sure to have a grocery chain on board, which is something we have expertise in, as well as city and county housing providers."
At the same time, 412 Food Rescue is continuing to grow its impact in Pittsburgh. The organization has now saved well over four million pounds of food, and the Food Rescue Hero app has been downloaded over 7,000 times. The 412 Food Rescue network now includes over 500 community partners and 450 donor organizations, including full coverage of the Giant Eagle supermarket chain, the largest grocery chain in the Pittsburgh region. They have between a 98 and 99 percent success rate with food pickups and deliveries year-round.
Lizarondo continues to have big presence here at Heinz College as well. She is the Entrepreneur-in-Residence at the Block Center for Technology and Society, teaching a class this spring and mentoring student entrepreneurs. Also, as part of a capstone project a team of Heinz College students are currently conducting a rigorous program analysis of 412 Food Rescue to prove its effectiveness.
We sat down with Leah to discuss the growth of 412 Food Rescue and the impact they're having on the city.
This interview has been edited for length and clarity.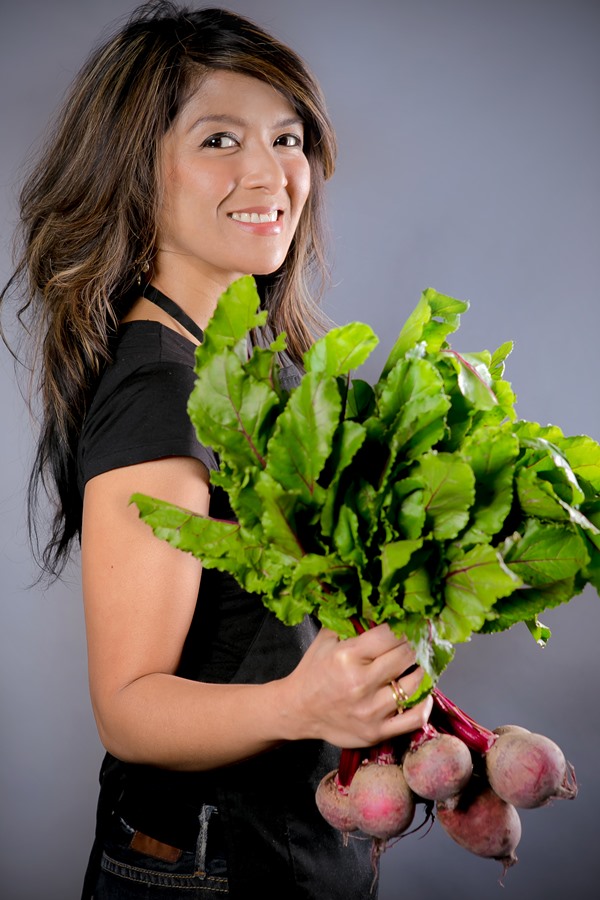 412 Food Rescue CEO and Co-Founder Leah Lizarondo
--- 
Heinz College: 412 Food Rescue has had a huge impact on food waste and hunger in Pittsburgh. What role does 412 Food Rescue play? Are you an alternative to public welfare programs or a supplement?
Leah Lizarondo: We supplement a lot of existing mechanisms for food security intervention, but we focus on non-traditional distributors. We don't do what a food bank or food pantry does. They can provide a set known quantity of food, like a weekly or monthly provision of canned goods. We don't do that. But we can provide a very different kind of food to what is typically provided at pantries. 47 percent of what we recover and redistribute is fresh produce; traditionally pantries supply about 15 percent. Also, because we partner with community non-profits as well as pantries, we're able to get to places where food access hasn't been present before, and that allows us to have a direct impact on people with low mobility. They can access food support at their housing site, or a senior center or child care facility, and that's really important to ensuring that the people who need food, get food. 
HC: How does mobility impact food access and how does 412 Food Rescue's approach account for that?
LL: It can be difficult for people with mobility challenges to access traditional food services like pantries. A senior citizen can't easily take a bus to a pantry and then carry a box of canned goods on the bus to get back home, nor can a person with a disability or even a mother with three kids. These are obstacles that may seem trivial but they're real and they greatly impact food access.
HC: What are the advantages that you have over a government agency that may share much of the same mission?
LL: We don't have bureaucracy like a government office might, but I wouldn't just make that comparison to governments, you also get that at larger corporations. We have greater agility to make decisions quickly and iterate without the weight of internal processes that have been in place for years. We can look at a problem, find a solution for it and implement it tomorrow. There aren't levels of approval or clearances that we have to go through, as long as we're being responsible to our stakeholders. At the same time, we don't have the facility of governments to scale something, or the funding and economic wherewithal of a big corporation. Startups are limited in that sense, hence, we have to be extremely efficient in how we use our capital.
HC: You now receive donations from the entire Giant Eagle grocery chain. How has this partnership changed things for you and for them?
LL: Scaling chain-wide with Giant Eagle was a major milestone for us, and it required us to standardize our process for grocery stores. For the retailers, they already have surplus, and we're giving them a different avenue for disposal. Rather than throwing the food in the garbage can, they can now direct viable food to us. What that means is that of their surplus food, they're now donating much more than they used to.
HC: One of the main aims of the Block Center is seeding societal futures through innovations that are inclusive. What does that mean to you? 
LL: It's about making technological innovations that serve everyone. In our context, technology is a tool that serves our purposes and allows us to have the impact we want to have, and it also democratizes the information about food rescue opportunities available to our volunteers. Not all inclusive innovations are technological. But I think in the future, technology is going to be a constant and the intersection of policy and technology will become the norm rather than the exception. Every program, enterprise, or initiative should intersect those things—if you're not considering technology in policy interventions, you're not mining the tools we have in society to make solutions or interventions as effective as they can be. You need to figure out the right way to use technology so that it's helping you deliver on your mission.
HC: If someone's personal mission is to have social impact and use tech and data for good, why might someone choose to work for a startup versus a government agency?
LL: One is not necessarily better than the other. People have preferences for the kind of structures they want to work within. If you're a believer in changing a system from the inside or if you want more structure, you may be drawn to government and the system of support that already exists there. When we talk to people who want to work with us at 412, one of the things we talk about with them is their comfort level with structure, or lack thereof. We're building this ship as we sail it.
HC: 412 Food Rescue has captured the imagination of so many people, not only city officials but your thousands of volunteers. Why do you think you've been so effective at attracting that kind of enthusiasm? 
LL: A lot of people want to volunteer, but the biggest thing holding them back is time. What our app does, is it helps overcome that limitation. If you go on the app, you'll probably see between five and ten rescues in your area on any given day, and each rescue will take 30 minutes to an hour. And for our volunteers, the service is very direct. They see the actual food, and there's a personal and emotional reaction people have to knowing they get to help save this food. Then, they walk into the community non-profit, and the people there are appreciative and happy to see them. It's very affirming, and creates a strong feeling of connection throughout the whole process.
Learn more about the MSPPM program
Learn more about 412 Food Rescue