MEIM Career Outcomes
---
Thanks to the connections they make and the highly relevant skills they acquire during the program, MEIM graduates are extremely competitive in a field known for being difficult to enter. On average, 80 percent of MEIM graduates find full-time employment in the screen-based media or music entertainment industries within three months of graduation.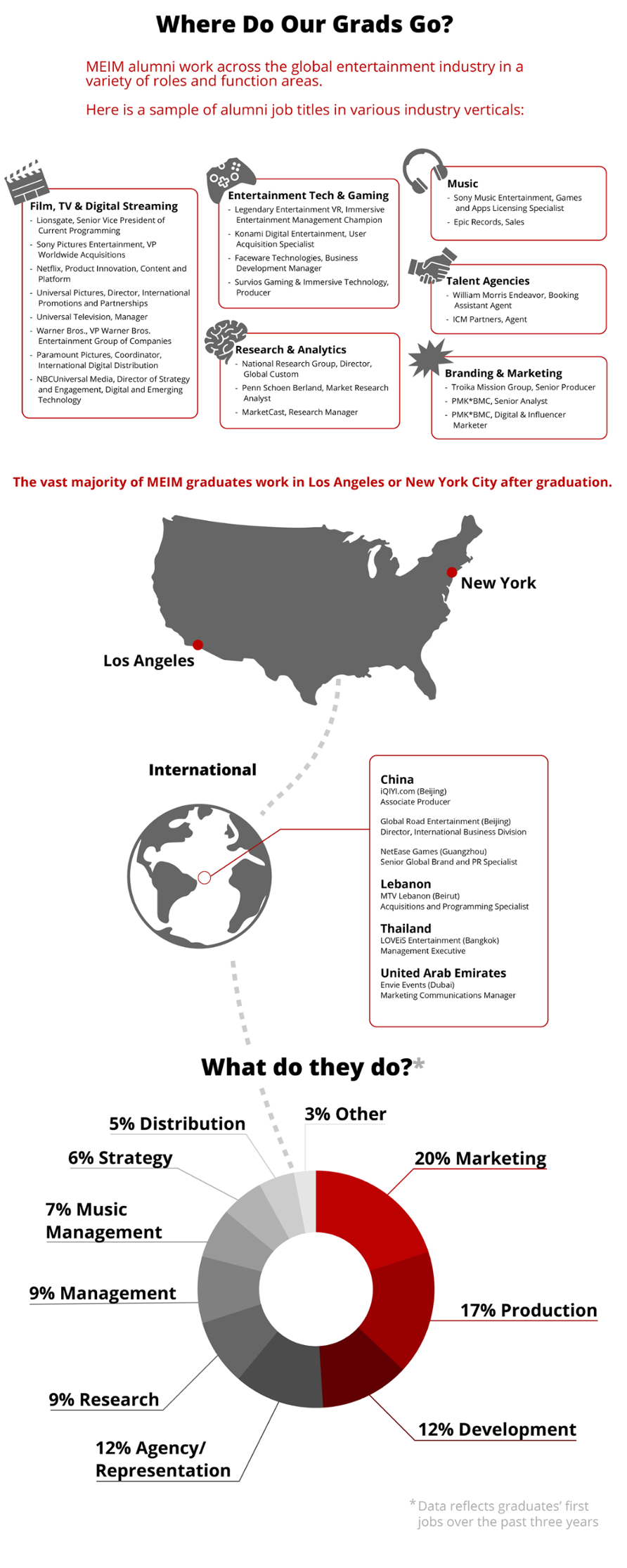 DEDICATED CAREER SUPPORT
Heinz College treats career development as seriously as academics. The MEIM program has a dedicated Career Services Director who works individually with each MEIM student from the time they enter the program.
We are committed to helping students prepare for the exciting, competitive environment of the entertainment industry, not only through the quality and structure of our curriculum, but through a constant focus on the personal career development tools graduates need to succeed in this fast-paced business.
The Growing MEIM Alumni Community
MEIM Alumni are among the program's biggest boosters. Alumni provide leads to internship and job opportunities, and attend many of the regular program events including the Welcome Week that kicks off the second year in Los Angeles. Many are actively engaged as mentors and career coaches for current students. Alumni are regularly invited to share their insights and experiences with the current students, both in Los Angeles and on-campus in Pittsburgh.
Recent MEIM Employers
MEIM graduates are highly sought by companies across the industry, as well as other non-profit and private organizations.
Among the many employers of our graduates are: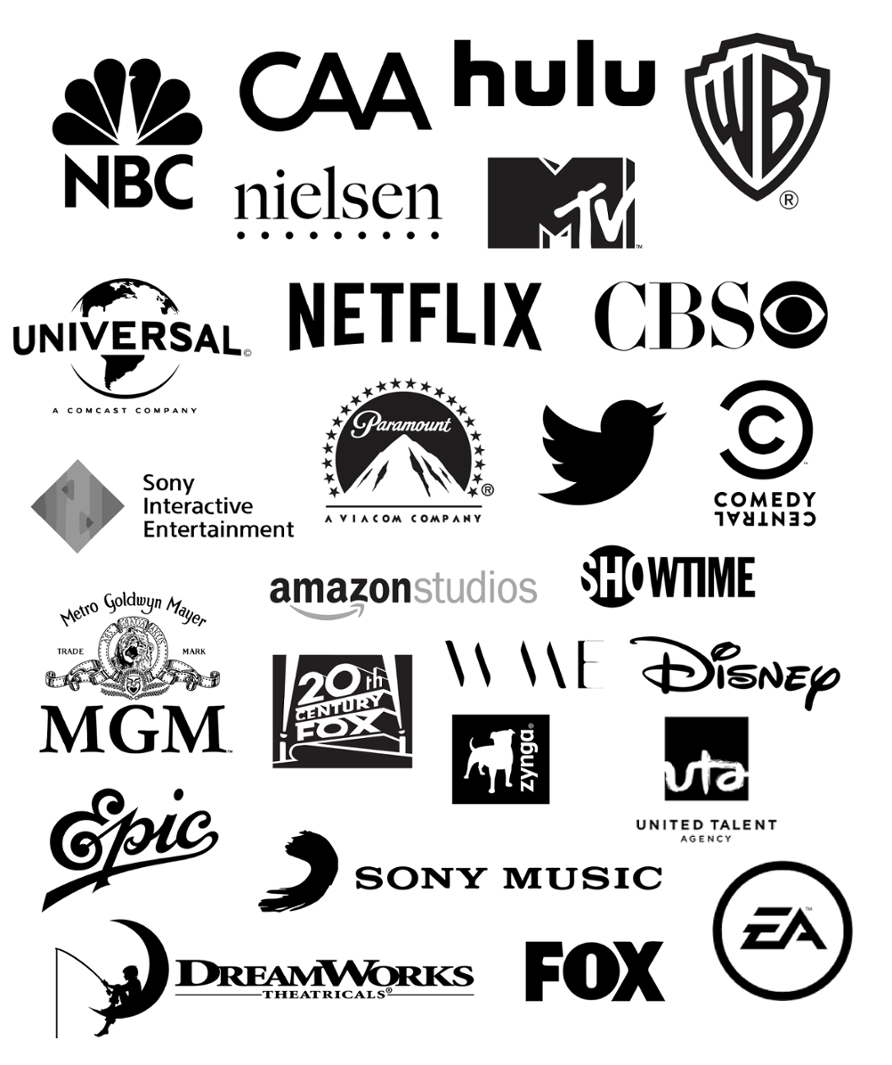 Activision
AwesomenessTV
Big Brother (CBS Television)
Blizzard Entertainment
CBS Network
Chestnut Ridge Productions
Comedy Central
Community (Paramount Television)
Creative Artists Agency (CAA)
Dentsu Entertainment
Director's Guild of America
Disneytoon Studios
DreamWorks Animation
Electronic Arts
Epic Records
ESPN
Flower Films (Sony)
Fox Television
The Gersh Agency
House (Fox Television)
Hulu
Huayi Brother Media Corp.
IM Global
International Creative Management Partners (ICM Partners)
IPSOS OTX Media CT
Jerry Bruckheimer Productions
The Kennedy Center for the Performing Arts
Legendary Entertainment
Machinima
MGM Studios
Millennium Entertainment
MTV Networks
NBCUniversal Home Entertainment
Nielsen
National Research Group (NRG)
Open Road Films
Oprah Winfrey Network (OWN)
Paradigm Agency
Paramount Pictures
PMK, BNC Publicity
Radio Mirchi
Raleigh Studios
Salient Media
Showtime Networks
Sierra/Affinity Distribution
The Simpsons (Fox Television)
Sony Interactive
Sony International Marketing Group
Sony Music Entertainment
SyFy Channel
Team Coco (Conan O'Brian)
Twentieth Century Fox
Twitter
United Talent Agency
Universal Pictures
Universal Television
Viacom Media Networks
Vin Di Bona Productions
Walt Disney Studios
Walt Disney Television
Warner Bros.
Warner Interactive
William Morris Endeavor
Yahoo! Music
Zynga Games