THE FUTURE OF HEALTH CARE
---
Master of Science in Health Care ANALYTICS & INFORMATION TECHNOLOGY (MSHCA)
At nearly 20% of the U.S. economy, the health care system urgently needs innovations on many fronts. Data analytics and advanced technology will play a major role in reducing costs, improving quality of care, and enhancing the patient experience, as well as creating the products, services, and models that will revolutionize the field of health care.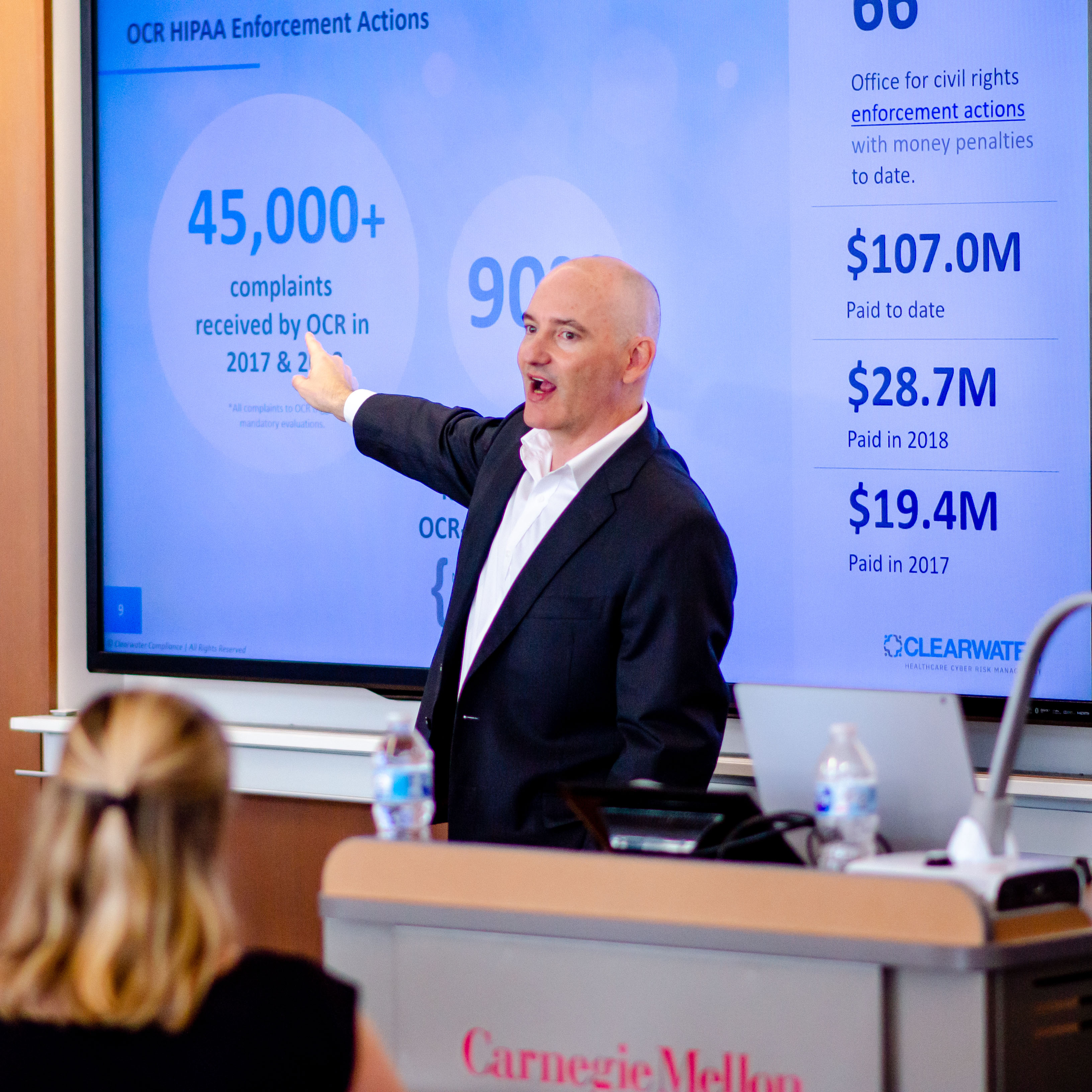 Heinz College is the #1 graduate school for analytics education and IT management. Students in our Master of Science in Health Care Analytics & Information Technology (MSHCA) program learn how to convert raw data into actionable solutions for complex problems facing health care systems and medical firms, as well as build the next generation of health technologies.
Data, machine learning, artificial intelligence, and data mining are more than buzz words at Carnegie Mellon University. Many of these techniques were born here, and our curriculum links these technologies to the sprawling and evolving health care landscape, giving you skills that will set you apart in the job market.
But even more importantly: Heinz College will empower you to use advanced tech and data to change the future of health care.
Some of the industry's greatest challenges that our faculty and students are working to solve include:
Reducing emergency-room visits for children and supporting their chronic care management
Applying AI

 to electronic health records

to enable earlier interventions
Using robotics in surgery to make procedures safer and less invasive 
Collapsing the time from diagnosis to treatment using text analytics
Using analytics to prevent the spread of infectious diseases
Increase access to health care using telemedicine
Stories of Impact
---
Read our articles and stories about Heinz College's impact in the health care field
Trail-Blazing Faculty
---
Our faculty are thought leaders who are inventing new models at the intersection of health, data, and technology.