Your Impact
---
With your support of research at the intersection of technology and humanity, we will ensure that technology, AI, and analytics are harnessed for social good. We will make cities smarter for the benefit of their citizens. We will ignite research in critical societal areas. Together, we will make an impact.
Help Us Educate for Intelligent Action
Champion Experiential Learning
I give because...
"Heinz College changed my life and prepared me to be successful later in my career," says Lin Yuan (MISM '11). 
"I learned from my parents that you always want to give back and never forget where you come from. Never forget who actually helped you and who prepared you for later success in life....I see education as a privilege. I want to give back, and I want to help other students have the same privilege." Hear from Lin. 
Hands-on learning experiences such as summer internships, capstone projects, and participation in programs like Technology Consulting in the Global Community (TCinGC) allow Heinz students to utilize their in-demand skills to solve concrete problems.
During Cecilia Mendoza (IS '23)'s TCinGC summer, she redesigned the Palau Ministry of Health and Human Services website using a content management system that made it easy to create and edit the site in a user-friendly manner. Check out Cecilia's story.
Support Student Fellowships
Supporting Heinz College fellowships means you are creating opportunities for others to succeed. Your generosity is an investment in our students...students who will go out into the world equipped with the tools to solve big problems, to tackle tough challenges, and to make an impact.
Read some of their stories
.
Q & A with...Apoorva
Apoorva Shetty (MS-DA '24)
Why Heinz College?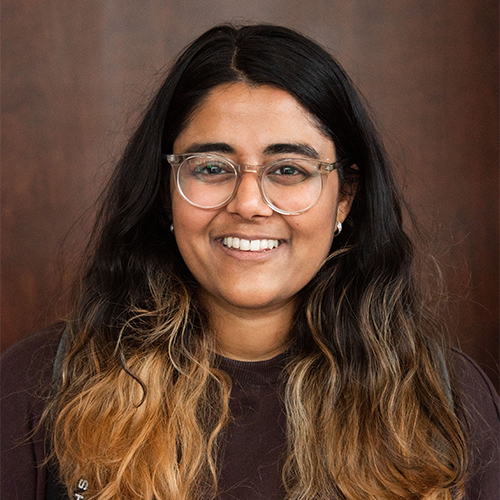 I worked as a data analyst for a few years, and after that experience, I wanted to channel my work in a particular direction. Heinz is the correct intersection of public interest and data analytics. I feel passionately about the courses, and here I am! Heinz delivers.
Why should alumni consider a gift to Heinz College?
Alumni, more than anyone else, know what it's like to be here and how much they've received from this institution. Alumni can relate to the people who are here now - they have the same kind of goals and dreams, and they have used the resources they gained from Heinz to get where they are. Maybe it's time to reflect back, and help someone studying here who might be just like them.
What are your future plans?
After I graduate I want to work in public interest technologies, either in civic tech or government consulting.
Olivia's Story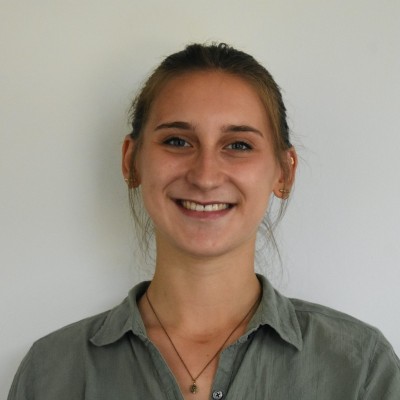 Olivia Perfetti (MSPPM '24) received support from the William W. and Ruth F. Cooper Fellowship to assist with her education. Before coming to Heinz, Olivia worked as an organizer with the Pennsylvania-based environmental advocacy nonprofit PennEnvironment. 
"This scholarship has been enormously helpful from a financial perspective. It also means a lot to me to receive support from institutions and private donors in my hometown of Pittsburgh who have a vested interest in supporting the next generation of public service leaders. I truly appreciate this investment and I'm committed to using the knowledge, skills, and experience I gain at Heinz to create positive social change. After graduating, I'm interested in working in local government or an environmental/health policy organization in Pittsburgh. I'm excited to pay this gift forward in our community!"
Delgerbayar's Story
Delgerbayar Lochin (MSISPM '24) worked in cybersecurity for several years in the industry, military, and government. During his years in the Mongolian Armed Forces, he was deployed to Afghanistan as part of the Mongolian contingent for NATO.
In addition to being a Fulbright Scholar, Delgerbayar receives support from the William W. and Ruth F. Cooper Fellowship. He reports that thanks to his professors at Heinz, he recently passed the Certified Information Systems Security Professional exam - the gold-standard certification in his field.
"After graduation, I would like to return to Mongolia as a full-time information security officer at the National CERT to contribute to my home country and be a part-time lecturer at the Mongolian University of Science and Technology to share my knowledge with many aspiring students in cybersecurity," says Delgerbayar.
Vincent's Story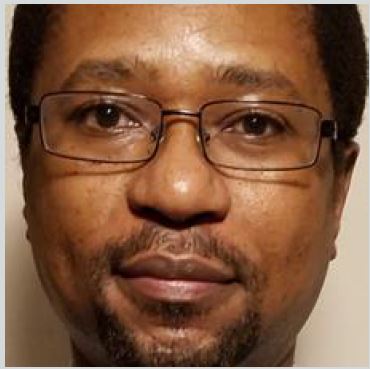 Vincent Kabo (MSHCPM '21) came to Heinz with more than ten years of business management experience. During that time, he founded a community engagement program to donate food to a local women's shelter. The experience sparked Vincent's desire to serve the community and ultimately led to his enrolling at Heinz College. His goal was to pursue a career in public health policy.
With support from the Richard E. and M. Madeline Wilcox Fellowship, Vincent earned his master's degree and now works to create policies that make health care more affordable and accessible to disenfranchised communities. Vincent explains, "I want to contribute toward lasting solutions, through policy, that address the racial inequalities found in health care." He appreciates the scholarship that allowed him to reach his goal, adding, "I plan to pay forward this incredible and generous act by making contributions to Carnegie Mellon's Heinz College scholarship and endowment funds."
Emily's Story
Emily Hwang (MSPPM '22) explains, "The most meaningful part of CMU is the community's efforts to strive for innovation and excellence. My professors, advisors, and classmates ask the important questions, expect the highest standards, and use critical lenses to achieve the most improvement." 
With assistance from the Stephen M. Lauble Community Fellowship, Emily was able to thrive at Heinz. She edited student papers for the Heinz journal and interned with the City of Pittsburgh's Department of Planning to address food insecurity.
Emily explains, "My long-term goals include working on family-centered policy on the local, county, and state level. As a first-generation immigrant whose family comes from East Asia, my family's values are centered around caring for our family and elders. I was born in the United States, but have visited China and Taiwan, and I see a stark difference in the infrastructure to care for our loved ones."
Anne's Story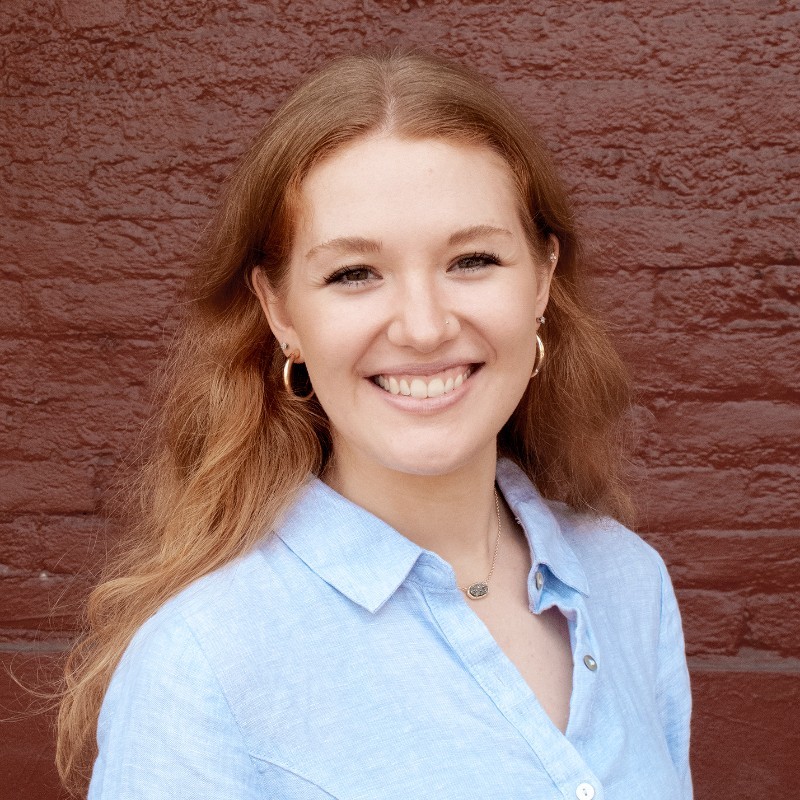 After graduating from the University of Virginia, Anne Jensen (MSPPM '22) served as an AmeriCorps VISTA volunteer in McKeesport, PA. Her experience fueled her interest in public policy, and she was able to attend Heinz College because of generous support from the W.W. Cooper Scholarship.
During her time at Heinz, Anne worked as a research assistant studing the intersection of race and public health in Pittsburgh's African-American community. She also collaborated with students from around the world to provide a template for reducing the consumption of single-use plastics in the bubble tea industry. Anne plans to work on urban and social policy in Washington, D.C., crafting equitable solutions on issues ranging from affordable housing to economic development.
Your generosity makes these stories and many others like them possible. Thank you for your continued support of Heinz College!